ARCHIVED NEWS FOR December 2010
CLICK HERE TO RETURN TO BMX MANIA DOT COM
BMX racing news, Wednesday - December 29, 2010
---
BMX racing news, Tuesday - December 28, 2010
---
BMX racing news, Monday - December 27, 2010
---
BMX racing news, Saturday - December 25, 2010
---
---
---
---
BMX racing news, Friday - December 24, 2010
---
BMX racing news, Thursday - December 23, 2010
---
---
BMX racing news, Wednesday - December 22, 2010
---
BMX racing news, Tuesday - December 21, 2010
---
---
BMX racing news, Monday - December 20, 2010
---
Hot New Team Formed.....Team Storm

BMX fans and enthusiasts… there is a new Storm brewing on the horizon of 2011 and it may be headed for you! After 3 years of racing as a Trophy Team in the ABA "Team Storm" is moving to the Bike Shop division lead by team manager Bob Glarner. Team Storm is proud to have headline sponsors Scheels All Sports & VSI Products (Intense, Vigor, Sinz and THE).

Scheels is a 23-store operation with stores in 8 states including North Dakota, Iowa, Minnesota, South Dakota, Montana, Wisconsin, Nebraska and Nevada. Scheels' provides customers with first-class customer service and the world's largest selection of sports, sportswear and footwear.

VSI distributes top level BMX race gear and performance products that BMX riders have known and respected for years. In addition to our headline sponsors we have a cavalcade of Midwest sponsors excited to team up with our electrifying group.

Team Storm's solid group of young and developing riders will be exciting to watch on the track in 2011 as they pursue their goals in BMX and in life. With Scheels All Sports, VSI, and our other proud sponsors, our rides will achieve all of their goals and more. So when you here that rumble off in the distance know it's a Storm coming… Team Storm! Heading to a National or State event near you.

For more information on Team Storm visit their fan page at facebook.com/pages/Storm-Racing contact the team manager, Bob Glarner/Team Manager / bobg@computer-bob.com
---
A Pro, Sean Storms.....Sailing On!

A Pro standout, Sean Storms has made the move from roostin' thru the dirt to sailin' cross the open sea.

Sean has taken his BMX skills to the U.S. Navy!

He has completed his basic training and schooling and has received his orders to report to the USS Port Royal in Hawaii in January.

He would also like everyone to know that he and his Lady Emilee were married this past Saturday (December 18th) in a small ceremony.

Best wishes to Sean from his BMX Family and best wishes for a "Jammin' BMX Time" in the Navy!

Don't forget to hit the track with those salty sea legs, Sean!
---
---
BMX racing news, Saturday - December 18, 2010
---
BMX racing news, Friday - December 17, 2010
---
---
BMX racing news, Thursday - December 16, 2010
---
BMX racing news, Wednesday - December 15, 2010
---
---
---
---
BMX racing news, Tuesday - December 14, 2010
---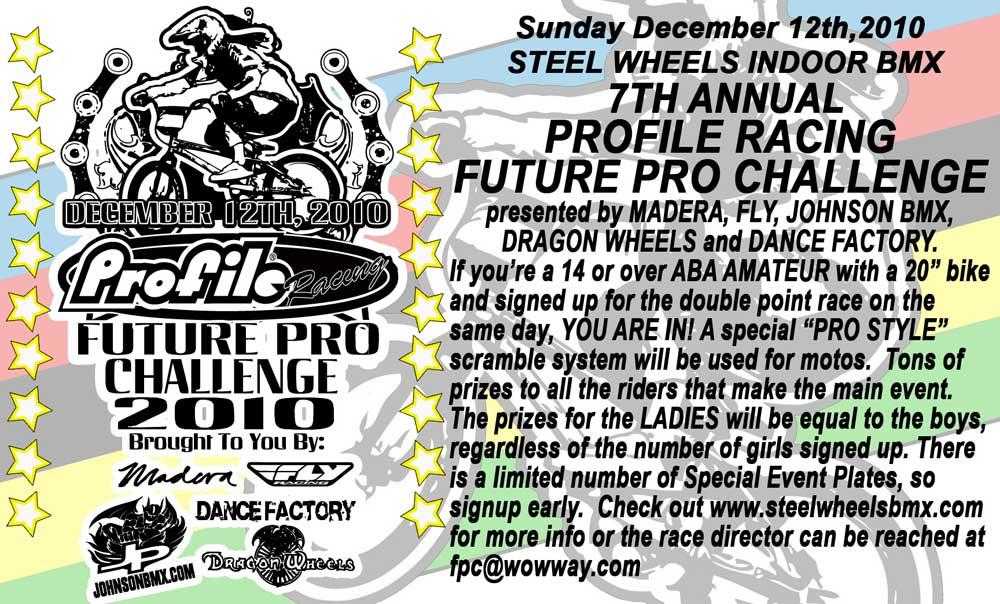 BMX racing news, Friday - December 3, 2010
---
---
---
BMX racing news, Thursday - December 2, 2010