Today's BMX Racing News ..... Weekend Update! - It's the last days of may, 2009
---
Hey, Look! It's Christmas In May From The Media Pros At Go211.Com!
Go211.com to Broadcast ABA/UCI Continental TV Series
It's official, go211.com has been given permission to broadcast the ABA/UCI Continental series TV footage.

Show 1 will be broadcast on Tuesday June 2nd from 7pm to 11pm EST. The show is about 22 minutes long and will be played on a continues loop. So if you can't make it for the 7pm playing come back every 20 minutes and you can watch the show in it's entirety.

If we get permission from the ABA we will also post the show for "on demand" viewing on the profile page of the the show.

So set your book marks to go211.com/u/abaucicontinentalseries. We will update that page with the dates for when the rest of the shows will be broadcast.

Remember watching anything on Go211.com is completely FREE, just signup for an account and enjoy the show. You can also chat with your friends during the broadcast.

BIG THANKS to the ABA for allowing us to show this TV series for the whole world to see.

From ABA Marketing Manager Shannon Gillette: "We're excited to have worked this out with Rich and the GO211.com gang. They always do a great job for us at all the ABA BMX/UCI events. This is a natural fit, now the shows won't be limited to the networks only. We plan doing this for each and every show from here on out.

It's a good thing to have both the network TV and GO211.com involved and working all this for the fans. Now everyone, anywhere in the world will be able to see all the excitement!"

Rich Montalvo
Producer: Go211.com
rich@go211.com
ph: 305-281-3465
The ABA And Go211.Com Bring You BMX Racing/TV Right On Your Computer!
---
Cool Limited Edition T-Shirts To Benefit Stephen Murray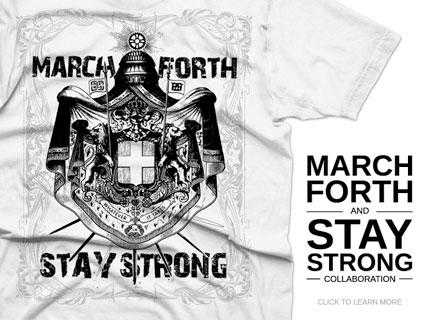 I would like to introduce you to a street-wear brand called the March Forth Supply Company. I have personally seen this company help progress peoples lives including every athlete that they sponsor and Me!

March fourth is a date thought of by many as the day to MARCH FORTH! This double-entendre inspired the development of the March Forth Supply Company, and is symbolized throughout the line with figures three and four.
March Forth is an apparel-driven reminder to realize your dreams and move forward with what you are most passionate about in life. This is the foundation of a company that continues to create motivating and inspiring street wear. Marching forth since 2003, supporting the independent culture worldwide...

March Forth's main goal is encouraging people to focus on their dreams and never give up. Sponsoring athletes in Surf, Skate, and BMX as well as bands and local artists is one way we achieve that goal. March Forth recently collaborated with Stay Strong Apparel on a limited edition t-shirt promoting our two positive messages.
Proceeds are donated to the Stephen Murray Fund, for injured professional BMX rider Stephen Murray. Stephen was paralyzed on June 22, 2007 during competition. Due to a great response, a second limited edition tee is already in the works.

For me personally, wearing a March Forth shirt everyday keeps me motivated and inspired. I hope you'll agree that in today's uncertain world we could all use a little more positivity, and kindly feature us in your magazine.

For more details on the March Forth Supply Co. please visit the official website: http://www.MF34.com
Sincerely, Tim Kline - March Forth Supply Co. - (760) 419-7987 - sales@MF34.com
---
Alienation Signs

BMX Racing Standout,

Jeff Upshaw

Warsaw, Indiana – Alienation BMX has announced that it has signed a sponsorship agreement with BMX Racer Extraordinaire, Jeff Upshaw of Dayton, Ohio.

Jeff is no stranger to lightening fast BMX racing, as he is known around the world as one of the best and most natural 'bike handlers' in the sport.

According to Jerry Landrum/Alienation BMX Race Marketing, "We are super excited to have Jeff leading the way for Alienation BMX racing because he knows how to make it happen. EVERYBODY knows that when Jeff's on the track, it doesn't matter where he's at, if he's out front, he's hard to get past and if he's behind you, he can make a move to appear in front of you like a magician, the kid is UNREAL!"

According to Zach Taylor, Alienation BMX CEO, Upshaw will be making it to a lot of races for Alienation over the 2009 Summer, Fall and Winter race season. "I know that Jeff Upshaw is going to be a great promoter of our product thru his racing, and I can't wait to see him out front flyin' the Alienation BMX jersey. We've got Jeff 'geared up' with tons of good Alienation BMX product, the Hot Shoppe Design Factory is crankin' out one of the best looking jerseys on the circuit and as everyone knows, Jeff's going to be in the hunt when he's reppin' us on the track, so I am VERY excited to have Jeff Upshaw on the team."

Upshaw is no stranger to Alienation BMX as he's been using every BMX racing product that is available from grips to rims to hubs.

Jeff has been an Alienation BMX rider since the inception of the company.

Look for Jeff Upshaw in his hot new Hot Shoppe custom Alienation Factory jersey at an ABA, NBL or UCI race near you.

For more info on Alienation BMX, please visit our website at www.alienationbmx.com or contact info@alienationbmx.com.
---
Today's BMX Racing News ..... Friday - May 22, 2009
---
---
---
---
Today's BMX Racing News ..... Thursday - May 21, 2009
HOT NEW SUPERCROSS ENVY IS OUT AND READY TO TEAR UP THE TRACK!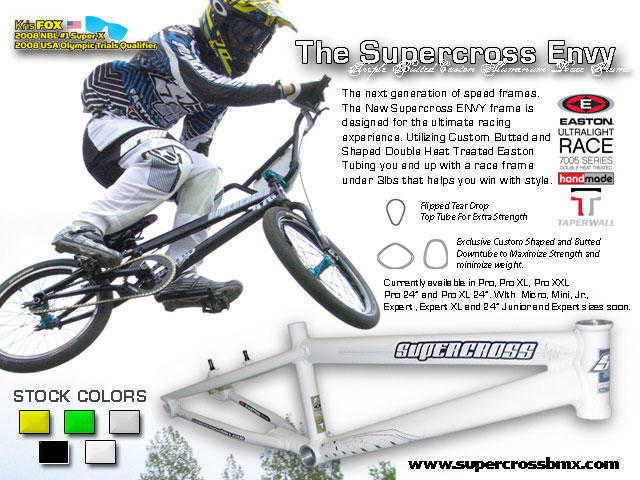 ---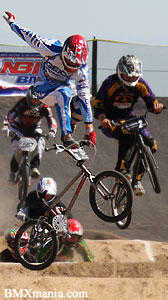 Matt Kelty Update
Matt Kelty went down HARD in the Main Event at the NBL All American National in Fresno,
California this past weekend and tore up his foot pretty bad.
Evidently, Matt's been on the "Doctor Tour" this week, actually having been seen by two doctors
and they said he has a chipped bone and torn ligament between his big toe.
It's all pretty painful for Matt and precludes him from riding or racing at all, so that pretty much puts
him out for a while until he gets it all healed up.
Matt will be getting an MRI this week and will find out if he has to have surgery or just get that casted
up to heal as is.
BMX Mania Best Wishes go out to Matt for a speedy recovery and return to the track, he's one hard charger, we know that for sure.
---
Team Intense/ Dyna Pep earned victories
in both the Factory and Trophy Team competitions
at the Florida State Championship


For the first time ever in Florida state history, the Intense/ Dyna Pep Team finished #1 in both the money and the trophy team series.
"The sun was shining with rain on tap for the semifinals, but that didn't slow down the racing at the state of Florida's Championship race. With just under 200 motos, it is always the biggest state race of the year. The individual and team competition was ferocious, and Team Intense/ Dyna Pep held off a strong charge from the Profile Racing camp. Pro Girl Amanda Geving and Ole' Darin Houston ran near the front all weekend, but perfect final laps came from Justin Riddell, 16 X, and Geoffry Banser, 15 X, in their main events to catapult Team Intense/ Dyna Pep to their first ever money team title.
Also, Team Intense/ Dyna Pep had to break a multiyear team championship run that had been held by Force Racing to become the undisputed winner in the Trophy Team competition.
The team is sponsored by only the finest products and would like to thank:
Intense, Dyna Pep, Justgobmx.com, THE, Sinz, Intense Tire Systems, Troy Lee Designs, Pro Link Chain Lube, Profile Racing, Bawls Guarana, Snap BMX Products, Ciari, ANS Graphixs, HRP Designs, Nor-Tech Boats, Trico Shrimp Co., and Animal Customs team jerseys.
Also, we would like to thank the parents, friends, and families of the riders who completed the entire Florida State Series for us this season.
Pros: Amanda Geving, Amanda Carr
13 Girls: Stephanie Baker, 12 Girls: Michelle Huey, 11 girls: Shayla Stanton and Kayla Simon, 8 Girls: Campbell Lackey, 3 Rookie: Zane Garcia, 4 Rookie: Fisher Houston
5 Novice: Rowdy Houston, 6 Rookie: Aiden Hughey, 7 Rookie: Isaac Guiliano
7 Novice, Dillon Shipley, 8 Novice: Casey McKey and Bently Garcia, 9 Expert: Jamie Wallace, 10 Expert: Eli Garcia, 11 Novice: Ty Carroll, 11 Expert: Joshua Cross, 13
Rookie: CJ Giuliano, 13 Novice: Tyler Giuliano and Marc Brilhart, 13 Expert: Jacob
Cross and Matt Corry, 13 Rookie: CJ Giuliano 14 Novice: Little E Johnson, 14 Expert: Jesse Baker, 15 Novice: Max Schachinger, 15 Expert: Geoffrey Banser, 16 Rookie: Kyle Kloer, 16 Novice: Dayne Bruggeman,16 Expert: Justin Riddell,18 Expert: Kory Fain, 25-34 Novice: Jamie Blinkhorn, 30-34 Cruiser: Ezell " Gazelle" Johnson, 35-39 Cruiser: Darin Houston, Todd Lackey, Allan Stanton, and Mike Powers, 35-39 Novice: Andy Morris and Matt Corry Sr., 41 and over Expert: Chuck Carroll, I.R. Ron Sanchez, Adrian Torres, Donnie Beals and Robbie McMannus.
---
---
Go211.com Is Now On Twitter!

From Rich Montalvo, the multi-talented Media Guru at Go211 BMX!
We've just started up a Twitter account for the GO211 BMX section. I will be updating the Twitter from each event with up to the minute news and race schedule/broadcast changes.

Those who sign up to receive Twitter updates will get messages when:
- Race to start at x:xx
- Pros about to run
- What classes are currently running
- When rounds of motos finish
- When Semi Finals are about to go
- When Main events are staging
- Pro results from each day
- Crash reports
- When videos are posted to the site
- Go211 giveaways
- BMX news
- Go211 BMX Pro rider updates.

Check it at www.twitter.com/go211bmx
---
Today's BMX Racing News ..... Wednesday - May 20, 2009
2009 Canadian National Championships
---
---
Today's BMX Racing News ..... Thursday - May 14, 2009
---
MCS Torque Bars Now Available!
MCS Bicycles is pleased and excited to announce the arrival of the MCS "Torque Bar!"
These long awaited bars have a 28" width and an 8" rise, 11 degrees of back sweep and 1 degree of upsweep and weigh in at 1 lb 13 oz.
Constructed of butted tubing they have the strength were you need it and save weight were you don't!
Be sure to look for them at better dealers world wide.
They come in five color-ways... black, white, red, green and blue.
With an MSRP of $54.99 for black & white and $69.99 for colors, they are the next bar to have!
---
Today's BMX Racing News ..... Wednesday - May 13, 2009
---
---
New Bike New Team New Ride For Shanaze!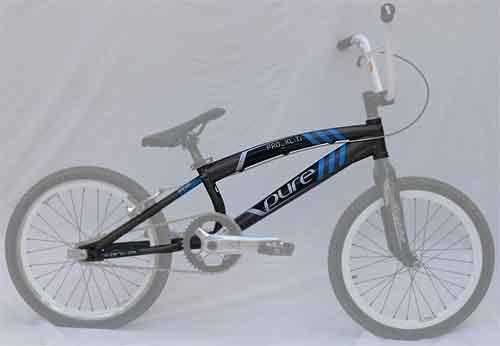 If you were paying attention to photos and videos from the UCI BMX Supercross in Copenhagen this past weekend, you might have notieced that UCI BMX World Champion, Shanaze Reade was on a new bike. Pure
EA Ltd has been involved in racing in one form or another for some years, previously the main sponsor of the EA KTM motocross team.
EA continues to support and back the ACU British Championships.
However, the last couple of years has seen a move towards the BMX Racing scene, and in 2009 EA Ltd will step up it's involvement by partnering with The Pure Bicycle Comapny to form the EA Pure Racing team. The Pure Bicycle Company has been very pioneering in the design of the next generation of BMX frame.
The concept of this British backed team is to develop and enhance the skills of the younger riders, and provide the foundation and infrastructure for the senior members to progress within the sport.
The team is blessed with an excellent calibre of riders:
•Josh Peters – 8 expert •Ethan Vernon – 9 expert •Arran Shrosbree – junior men •Ria Goodman – junior women •Rich Townsend – 19 plus •Laurence Mapp – elite men
We are fortunate enough to have the services of Rich Towsend from Custom Riders as the team coach and coordinator. He carries out regular training programmes and monitors the rider's development. The team also benefits from having its own private training track and facilities, which was custom-made with the involvement of elite rider Laurence Mapp.
EA Pure Racing would like to thank all of the sponsors who support the team.
| | | | | |
| --- | --- | --- | --- | --- |
| | | | | Surf & Turf |
| www.flyracing.com | | | www.customriders.com | ww.surfturf.co.uk |
Some details on the bike are.....
---
Trilogy Park BMX is at it again in 2009

With the success of last years Friday night Pro/Am during the 2008 NBL Keystone National, Trilogy Park BMX has decided to bring the race back this year with a little twist.

This year we have decided to go with a 16 & Over Flat Pedal Pro/Am. You are reading it correctly, Flat Pedal only Pro/Am race.

We have teamed up again this year with Valley Forge Convention & Visitors Bureau and Texas Roadhouse of Royersford to bring you the Texas Roadhouse Flat Pedal Shootout at the 2009 NBL Keystone National on May 22

nd during our Friday night Pre Race.

With $2500 already in the pot, we will be raffling off prizes to add even more to the growing pot.

Come out early to the Keystone National and see if you have what it takes to compete with some of the area's top riders.

We will be running the scrambled motos for this race like in the NBL Elite Pro races.

The race will be a 100% pay back.

ALL AMATEUR RIDERS MUST RACE CLASS TO RACE OPEN AS PER NBL RULES

We will be running 3 motos for the Pro/Am race and all NBL rules will be followed.

Sponsors for this race are:

Texas Roadhouse of Royersford, Intense BMX,

VFC&VB, S&M Bikes, Fly Racing, Trilogy Pro Shop,

Bulldog Bikes, Chip N Dale BMX ....with the list still growing.

If you are interested in helping sponsor this race please contact us at trilogypark@gmail.com.

For more info go to

www.trilogypark.org
---
Ohio Dreams Action Sports Camp Announces BMX Racing Athlete Development program and Scholarship list.

Butler, Ohio – May 1, 2009: The goal of the Ohio Dreams Athlete Development program is to foster riders capable of excellence in competition both Nationally and Internationally. "Through a combination of the best skill development areas, professional coaches, nutritional guidance and good old-fashioned summer camp fun, we take beginners and turn them into Experts and take title chasers and turn them into title holders" say's Chris Ashcraft, Owner of Ohio Dreams, "We took an in-depth look at the progression of the sport and designed specific sections to teach every skill level from Beginners to Pro's. "
Ohio Dreams Action Sports Camp recognizes the time, effort and dedication it takes to get to the top of the game and is rewarding the top athlete's in BMX with FULL and PARTIAL scholarships. Scholarships are based on Athletes 2008 National finishes and current 2009 rankings as of May 1st. The Scholarship program for the 2009 season works as follows for all NBL Experts and ABA N.A.G. riders, ages 8 – 16.
Full Scholarships (One FREE week at camp)
· Offered to all 2008 NBL National #1 experts and 2008 ABA N.A.G. #1 riders who competed in age classes 8 through 15 at their respective Grand Nationals.
Partial Scholarship one
· Offered to all 2008 NBL Experts and ABA N.A.G. Riders who finished #2-5 overall rankings in their respective seasons
Partial Scholarship two
· Offered to all 2009 NBL Experts and ABA N.A.G. Riders who are ranked top 5 nationally as of May 1st.
The Racing program at Ohio Dreams has been carefully developed by our head racing instructors who are also U.S.A. Cycling Certified Coaches, Pro racers and have thousands of race camps and clinics under to their credit.
All of Ohio Dreams BMX race training areas are equipped with timers so athletes can track their progression through the week and actually see decreased lap times.
If you don't see your name on these lists we encourage you to contact Ohio Dreams and spend a week with us, soon enough your name will be on one of these lists!
Ohio Dreams… Where champions train
Call Ohio Dreams for Scholarship information ..... 1-800-963-3495
---
Lake Sullivan BMX To Host Answer Supercamp
Exciting things are coming to the newly redesigned Lake Sullivan BMX facility, located in Indianapolis, Indiana the center of the midwest.
We are very stoked about the upcoming season chock full of great events like the Answer Supercamp featuring Bubba Harris and Karl Clark along with Deak Brown coming May 16-17 please reserve your spot as we are only allowing a limited amount please contact Bruce at 317-213-3955.
Then we are going to have a huge openhouse with a big pro am and some very big news as the new track sponsor will be in attendance to unleash the bulls.
---
Today's BMX Racing News ..... Tuesday - May 12, 2009
---
Today's BMX Racing News ..... Monday - May 11, 2009
Ivo Van Der Putten & Shanaze Reade
Score Big Wins At UCI BMX SX Copenhagen!
SX Copenhagen Race Report Page!
Today's BMX Racing News ..... Saturday/Sunday - May 9/10, 2009
---
WWW.CAROLINEBUCHANAN.COM reports in from UCI Copenhagen SX

Round one of the 2009 UCI Supercross series was held in Copenhagen Denmark.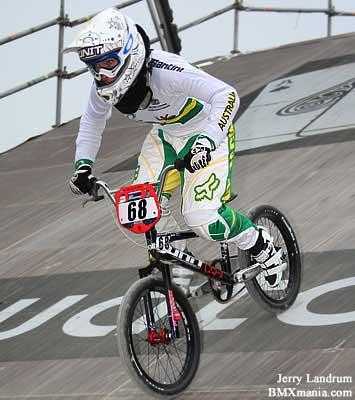 This is my 1st international Supercross race and since my 1st Supercross race in Adelaide Australia may 2008.
Since that time, I have seen enormous improvements in my skills and my athletic ability.
Copenhagen is a beautiful European city, it is a lot colder here than I thought but it would definitely be one of my favorite countries that I have visited.
The Australian team was the only country that all of their riders qualified through the time trials into the men's top 64 and women's top 16.
Australian Results: 6th place - Lauren Reynolds
Semi Finals - Caroline Buchanan & Rachel Bracken
1/8ths - Josh Callan, Sam Willoughby, Luke Madill & Brian Kirkham
A majority of the team were racing with injuries and illness.
I got the flu in the week leading up to the event and it worsened on the days of racing making it very hard to compete at my full ability.
Myself and the team have gained so much experience from traveling over here.
Prince Fredric of Denmark came on Saturday to the watch the racing and hand out the winning trophies with heavy security.

We were lucky enough to be able to meet him up close and personal and get a team photo with him.
It has been great to be able to race against the highest level of competition in the world and see where we are at as a nation.
I'm really looking forward to meeting up with all the girls again in 2 months time at the World BMX Championships in Adelaide Australia.
My next stop is Andorra for a mountain bike 4x World Cup.

---
Today's BMX Racing News ..... Friday - May 8, 2009
Quentin Caleyron & Shanaze Reade Post Top Time Trial Results
At UCI BMX Supercross Copenhagen!
Check out The bmx mania uci bmx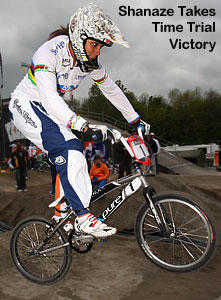 MASSIVE LADIES FOTO GALLERY POSTED!
---
Wanna check out what it's like to ride
The UCI Copenhagen SX Track?
---
Today's BMX Racing News ..... Thursday - May 7, 2009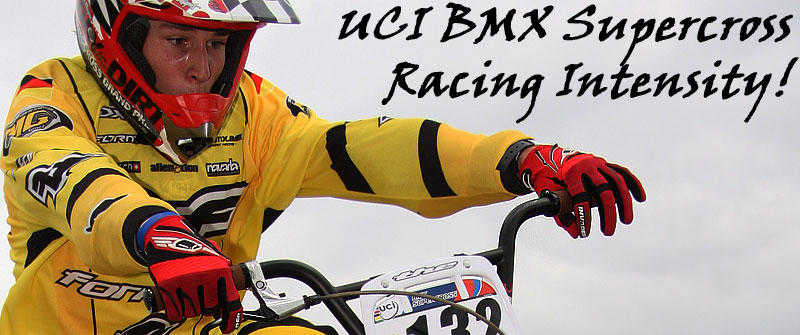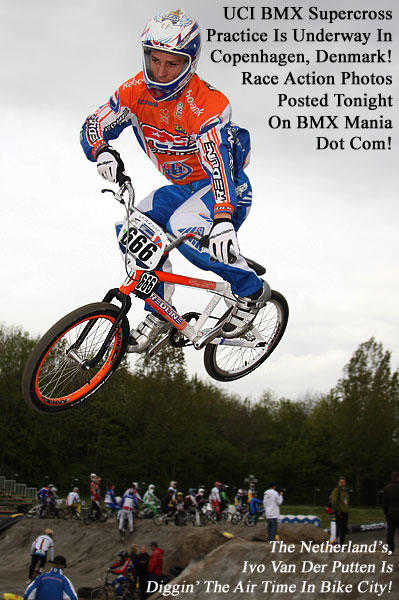 ---
Australian Team for UCI BMX World Championships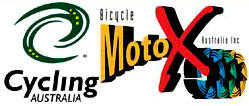 Cycling Australia and BMXA are pleased to confirm the Elite & U19 riders nominated to the Australian team for the UCI BMX World Championships being staged in Adelaide, South Australia from 20 to 26 July.
BMX 20" - Elite Men
BMX 20" - Elite Women
BMX 20" - U19 Men
BMX 20" - U19 Women
** Indicates reigning Australian Champion
The team has been nominated in accordance with the selection policy. The closing date for appeals against non-selection is Tuesday 12 May 2009.
---
Today's BMX Racing News ..... Wednesday - May 6, 2009
---
---
700 POINTS AND FOUR DAYS OF STRAIGHT RACING THIS WEEK IN CAMARILLO!
This week promises to be the biggest week in the history of Freedom Park BMX Raceway with four straight days of racing and 700 points up for grabs. The action starts with our regular Thursday night race and heats up Friday with a special single points race and extended practice after racing. Then on Saturday it's our Redline Cup Qualifier, followed by our double-point Race for Life on Sunday to conclude a weekend of great BMX racing.
For those of you who haven't been out our way in a while, this is your chance to check out the ALL NEW TRACK. We picked up some additional land and rebuilt from the ground up—adding much needed length. We've been dialing it in for the last six weeks and the response had been overwhelmingly positive. As well, we have new/additional seating and the street closure in front of the track will ease congestion, making for a comfortable weekend in beautiful Camarillo. Forecast is for 70 degrees and sunny skies.
Schedule for upcoming events:
PLEASE NOTE THE SPECIAL REGISTRATION TIMES FOR THIS WEEKEND'S RACES!
Wednesday, May 6— OPEN PRACTICE, 5:00pm-8:00pm. Cost: $5.00.
Thursday, May 7th— DISTRICT RACE (Single District Points) Practice and race registration 5:00pm-6:30pm, racing ASAP after 6:30pm. Cost: $10.00.
Friday, May 8th— DISTRICT RACE (Single District Points) Practice and race registration 5:00pm-6:30pm, racing ASAP after 6:30pm. Cost: $10.00.
Saturday, May 9th— REDLINE CUP QUALIFIER (Triple District Points) Practice and race registration 10:00am-12:00pm, racing ASAP after 12:00pm. Cost: $30.00. Awards: 1st thru 4th.
Sunday, May 10th— RACE FOR LIFE (Double District Points) Practice and race registration 10:00am-12:00pm, racing ASAP after 12:00pm. Cost: $20.00.
We're an easy drive 45 minutes north of downtown LA on the coast between Thousand Oaks and Ventura. The track in one mile off US 101, minutes from shopping (newly expanded Camarillo Outlets), restaurants, hotels and some excellent State Beaches.
For more information and directions, visit us at www.freedomparkbmx.com or call our hotline at 805-824-7854. Hope to see you there!
---
Formula Europe in Italy: veni, vidi, vici !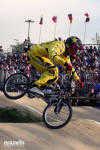 At round 5 of the european bmx championship in Creazzo, Italy, Formula Europe's Bastien Merle took a firm win in the boys 16 category ! On day 2 , Bastien got out of the race in the semis and missed his chance for a double win.
In girls 13/14 , Lucie Meerholz managed to go to the finals on both days with a # 5 on saturday and a # 6 on sunday.
Max Ganser, rookie in the junior men class, did very well on the very technical track but got out in the semi on both days. On sunday, he only got 1 spot short to go to the finals.In Elite men, Edzus Treimanis got out on saturday in the quarters, after a crash in the first corner. But he made it all up on sunday by going to the finals and taking the 6th position ! Edzus is now number 5 in the current ranking !
After this weekend, one can say that Edzus and Max are ready to go to Copenhague, Denmark to rock the Supercross Track at the World Cup Series. Steven Wong will not participate in Denmark because of a bad crash on the pro section last saturday. That's a pity, because Steven was going really fast !!!
Rihards Veide and Niklas Laustsen are still out with collarbone injury, but will be ready for round 7 and 8 of the EU championship in Dessel, Belgium.

Keep an eye on the yellow squad !!!

Formula Europe is supported by Formula Bicycle Company, Shimano, Ufoplast, Formco, EuroBmx, Swatch, SixSixOne, AlienationBmx and Navada.net

www.formulabmx.eu
---
Today's BMX Racing News ..... Monday - May 4, 2009
UCI To Present Special Custom Swatch To
UCI SX Denmark Time Trial Qualifiers!

---
---
---
Today's BMX Racing News
..... Friday - May 1, 2009
---
2010 AUSTRALIAN NATIONAL BMX CHAMPIONSHIPS TO BE HELD IN SHEPPARTON
BMX Australia and Greater Shepparton City Council are pleased to announce that Shepparton has been chosen to host the 2010 BMX National Championships.
The announcement today coincides with the 2009 BMX National Championships currently underway in Perth. The event has attracted more than 1700 riders from all states of Australia.
The national championship bid was jointly submitted by Greater Shepparton City Council and the Shepparton BMX Club – a mammoth task that had taken more than two years.
Greater Shepparton Mayor, Cr Geoff Dobson said it was exciting to get this event in Shepparton.
"We expect the event will bring around 5000 people to the area during the seven day competition," Cr Dobson said.
"Having this major sporting event come to Shepparton is exciting for the whole region.
"We will be working with our neighbouring councils as a large event like this will book out accommodation venues across many towns."
BMX Australia President, Barry Knight, said, "Our events committee were very conscious of leaving a legacy to the sport of BMX and the proposal to build a state of the art international facility by Greater Shepparton City Council had helped to secure the bid."
Mr Knight also said that Shepparton already had played a big role in developing various cycle sports within Australia.
Council's Manager Major Events, Mark Francis, said this news was also a boost for the local BMX community with the building of a new permanent track.
"The track will be built to world class standards in a similar vein to the Olympic design and once built it will make claim to being the best track in Australia," Mr Francis said.
"Given that the track will be a permanent feature in Shepparton, it will be a great facility for our local and regional entrants to practice on.
"The location for the track has not yet been confirmed, but it is likely to be built to complement existing cycling facilities.
"The track will look very similar to the track seen my millions of people at the 2008 Beijing Olympics.
"It will be approximately 350 metres long, will have four straights and include an amazing eight metre high start ramp.
"It will have both professional and non-professional sections that will allow all classes of competitors to compete within their appropriate skill level.
"Council will also install lighting at the track for night competitions."
The 2010 BMX National Championships will be the first to be held in Victoria since 1998.
The exact date of the championships will be confirmed in the coming weeks.
For more information on the BMX National Championships visit www.bmxaustralia.com.au.
For more information on the Great Shepparton City Council visit www.greatershepparton.com.au.