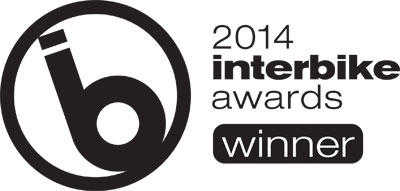 CGI (Cycle Group Inc.) is proud to announce that it received the 2014 Interbike Award for BMX Innovation of the Year for its BOX Maximus handlebars and Delta stem.

Selected by the editors at BMX Plus! magazine, the bars and stems feature a 31.8 mm clamping diameter. Although the concept of making the bar/stem clamp area larger is not new to cycling, or even to BMX, the Maximus/Delta combination is the first to successfully feature the design in a lightweight butted chromoly bar and lightweight alloy stem.

"It's a real honor to get the Interbike Award. We believe strongly in the advantages of the Maximus/Delta combo. Every rider who has used it has given us overwhelmingly positive feedback. Many won't change bar/stem combos if you paid them. And I mean that literally. It is a bonus that the generally skeptical editors at BMX Plus! recognize the bar and stem as beneficial and innovative," said Michael Gamstetter, CGI's senior brand manager and senior product designer.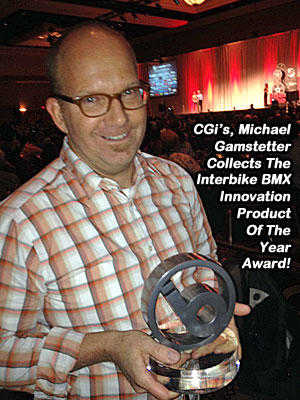 More and more of the world's top riders are asking to ride BOX Delta stems and Maximus and Maximus Rusty bars. Why? Because they know the 31.8 clamp diameter of the bars and proprietary tapered tubing profile vastly improves stiffness over traditional 22.2 bars. This added stiffness translates into better gate snaps and pull down the first straight and improved confidence while jumping.
Who's using Delta-Maximus? Marc Willers, Kory Cook, Teagan O'Keefe*, Barry Nobles*, Caroline Buchanan, Tommy Zula, Damien Godet, Twan van Gendt, Jelle van Gorkom, Raymon van der Biezen, Laura Smulders, Merle van Benthem, Roy van den Berg, Martin Jaspers, Niek Kimmann, Shanaze Reade, Matt Pohlkamp, Kurt Pickard, Sarah Walker, Matt Cameron, Trent Jones, Quentin Caleyron, Donny Robinson, Bodie Turner, Rachel Jones, Corey Reid, Ashley Verhagen, Austin Hiatt, Rusty Nesvig, Bryce Hocking*, Walker Finch*, Andrew Townsend*, Kevin Pauls, Kristian Cooper, Lain Van Ogle, Kelsey Van Ogle, Shelby Stacy, Daichi Yamaguchi, Arielle Martin, Tyler Brown, Justin Wike, Dylan Cooley, Mike Weatherford, Manon Valentino, Yoshitaku Nagasako. . .
Maximus bars are available in 5.5, 6.5, 7, 7.5, 8 and 8.5-inch rises with 7 degrees back sweep and 2 degrees up sweep. Maximus Rusty available in 8- and 8.5-inch rises with 3 degrees backs weep and 2 degrees up sweep.
CGI recently began selling two 31.8 stems under the Promax name. The Impact 31.8 is a top load stem available in 48, 53 and 60 lenghts. The Bnager is a front load stem available in 48 and 53 lengths.
*Riders using the new Promax Impact or Banger 31.8 stems instead of the BOX Delta stem.