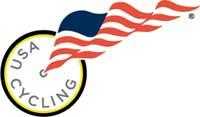 From USA Cycling.....Chula Vista, Calif. (March 29, 2012) -- The opening round of the UCI Supercross BMX World Cup as well as the USA Cycling BMX National Championships will kick start the BMX Olympic year in Chula Vista, Calif. March 30 – April 1.
The UCI BMX Supercross World Cup series will bring 200 of the world's best BMX racers to southern California, Friday and Saturday, for the first of three world cup events leading into this summer's Olympic Games. The USA Cycling BMX National Championships will cap off the weekend at the U.S. Olympic Training Center with nearly 500 of the top Americans in every age category vying for the right to wear the coveted Stars-and-Stripes national championship jersey.
For elite athletes, the weekend has a lot on the line. The Supercross World Cup counts toward the 2011-2012 UCI BMX Nations Rankings which will determine each nation's number of start spots for BMX at the Olympic Games. Additionally, both the national championships and the world cup count toward the 2011-12 USA Cycling BMX Power Rankings which are part of the selection criteria that will be used to name athletes to the U.S. Olympic Team for BMX.
UCI BMX Supercross World Cup - The championship weekend will kick off Friday afternoon with the elite men's and women's world cup time trial qualification and Superfinals. The Supercross World Cup will continue Saturday afternoon with the men's and women's 1/8th and quarterfinal rounds beginning at 2:30 p.m. Action will continue through the finals set for 5:40 p.m.
Around 35 seconds - that is all it takes to race a Supercross track - giving all eight riders a fighting chance to win this explosive battle. It is impossible to predict who will be this year's top rider, but looking at previous results, and at the top five countries, keep an eye out for current world champion Joris Daudet (FRA). Connor Fields (Henderson, N.V./Chase BMX) had a great end of the 2011 season as well, winning the final Super Cross World Cup last fall in Chula Vista. He will lead a strong U.S. team stacked with Olympic Test Event bronze medalist Nic Long (Lakeside, Calif./Haro Bikes), David Herman (Wheat Ridge, Colo./Free Agent-Rockstar) who earned bronze in last season's Supercross World Cup final, reigning national champion Corben Sharrah (Tucson, Ariz./GT Bicycles) and Olympic silver medalist Mike Day (San Diego, Calif./GT Bicycles). Current Olympic Champion Maris Strombergs (LAT) is always a fierce competitor as is Sam Willoughby (AUS) - winner of the 2009 UCI BMX Supercross World Cup, all of whom are all expected to compete.
Among the elite women, veteran Arielle Martin (Spanaway, Wash./Intense BMX) will be defending her win at the final 2011 World Cup last fall and will lead a slew of talented young American riders including Brooke Crain (Visalia, Calif./Haro Bikes), Amanda Geving (Largo, Fla./MCS Bicycles), Alise Post (Saint Cloud, Minn./Redline) and Amanda Carr (Punta Gorda, Fla./ Endeavor-Paul Williams). Current world champion Mariana Pajon (COL) looks strong and is sure to challenge the large American contingent in the opening round, as will Caroline Buchanan who is currently the best performing Australian rider. From France, the strongest nation at the 2008 Olympic Games in Beijing, a number of women are on a par, such as Laetitia Le Corguille and Magalie Pottier. Sarah Walker (NZL) and Shanaze Reade (GBR) are standout performers among the women's field and will continue to be marked favorites.
The United States currently sits in third place in the men's overall UCI nations rankings and in second in the ladies,' putting them in current position to send a full contingent of BMX athletes to the Games with three men and two women.
The 2012 UCI BMX Supercross World Cup series will continue with round two in Randaberg, Norway, April 13th – before heading to Papendal, Netherlands, May 12th – 13th.
USA Cycling BMX National Championships - The USA Cycling BMX National Championships are American-only and crown the best BMX racers in various age groups of both challenge and cruiser categories. Nearly 500 of America's top BMX racers of all ages will compete for Stars-and-Stripes national championship jerseys as amateur racing kicks off the national championship action on Saturday, March 31 at 10 a.m. on the nearby smaller, traditional BMX track at the U.S. Olympic Training Center.
Saturday's national championship racing will also mark the debut of collegiate BMX.
Any amateur rider advancing to the final 16 of his or her category automatically qualifies to compete in their respective age group for the challenge portion of BMX World Championships, scheduled for May 23-27 in Birmingham, UK.
On Sunday the nation's top elite and junior elite riders will duke it out on the nearby Beijing-replica Supercross BMX track. Sharrah and Post will begin defense of their national titles on Sunday at 1 p.m. A complete schedule of national championship racing action is available online. View images from the event in our online photo gallery.
The race will culminate an action-packed weekend of BMX racing hosted by USA BMX, formerly the American Bicycling Association (ABA), at the U.S. Olympic Training Center. To find a local BMX track near you, visit ababmx.com.