Coming This Weekend: BMX Mania Race Coverage
Of The ABA Gator Nationals In Oldsmar, Florida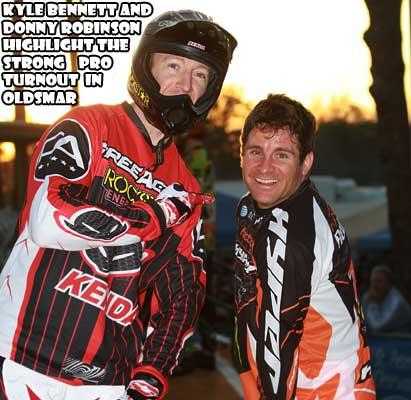 ---
Breaking News! ..... NBL/GSX To Reschedule Primm Valley And NationsTour Race

New Date and Location For Race Are To Be Determined
GAHANNA, OH (February 8, 2011) — Conditions at the planned location for the NationsTour Race in Primm Valley, Nevada have made it impossible for the NBL and GSX to access the previously confirmed site in order to build out the SX-style track. As a result, both the NationsTour race originally scheduled for March 4-5 and the Primm Valley National scheduled for March 6 will be rescheduled in order to maintain the integrity of the NationsTour Series. The replacement location and date are yet to be determined.

NBL CEO Gary Aragon explains, "We had confirmation from the local organizing committee who has done a great job putting this event together, but we have encountered some unexpected hold ups, and we are running out of time to do the build, so we don't wish to place the event at risk."

GSX CEO Johan Lindstrom adds, "This is unfortunate, but it is the nature of events of this scale. But we are committed to a full tour and we will work to reschedule the event a soon as possible."
Andrew Fersch, Director of Sales for Primm Valley Casino Resorts affirmed that, though they had some unanticipated delays with the property, they are looking forward to hosting this event in the near future and will be working with the NBL & GSX to reschedule this event in a different area of the Resort property.
More information will be posted on the NBL website as soon as available.
---

Felt Bikes/Alius BMX/Dans Comp BMX Race Team Features Solid Riders, and Felt Is Back On The West Coast!
As a late addition to the teams announced for 2011, the newly formed Felt Bikes/Alius BMX/Dans Comp team is now a reality.
With the generous support of Felt Bicycles, Dans Competition, Kenda Tires, Alius BMX and Fly Racing, team riders Corey Reid (AA Pro) Josh Study (19-27expert) Mike McGonigle (28-35expert) and one yet to be named athlete will be fully supported to a pre-determined ABA National schedule.
"This has always been a dream for Jason and me" said team founder, tonyd, "For 5+ years now, Jason Donnell and I have thrown ideas back and forth about creating a team. We always were into the idea of giving back to a sport that gave us a lot of opportunity in life. So after we started the Alius project, the next step was to show our support to the industry somehow. This team is phase 1 in doing so".
Big thanks go out to the following, as this team exists because of the likes and generosity of Alan Foster at Felt Bikes, Dusty and Rayn at Dans Comp, Ray Hudson at Fly Racing, Kenda Tires and Alius BMX.
"This is a first year team, and with that you can't have many expectations other than to have some fun and win some races. In between, we'll build some momentum and sell some product", said Team Manager and part time racer Mike McGonigle.
"We're still trying to figure each other out and see what makes these guys tick. I've known Corey and Josh for a long time, so having them on the team is great for me as both a Team Manager and a racer because they know what to do and how to do it. I just need to make sure the team always looks good and the riders are always happy".
2011 Felt Bikes/Alius BMX/Dans Comp Team schedule:
| | |
| --- | --- |
| Jan 14-16: | Reno, NV. |
| March 18-20: | Surprise, AZ. |
| April 15-17: | Chula Vista, Ca |
| May 13-15: | Bakersfield, Ca. |
| May 27-29: | Albuquerque, NM. |
| July 15-17: | Las Vegas, NV. |
| Aug 12-14: | Tucson, AZ. |
| Sept 2-4: | Reno, NV. |
| Sept 30-02: | Chula Vista, Ca. |
| Nov 24-27: | Tulsa, Ok. |
---
Jagger Co. Signs Canadian Elite Men Champion Jimmy Brown Intense/Fly National Team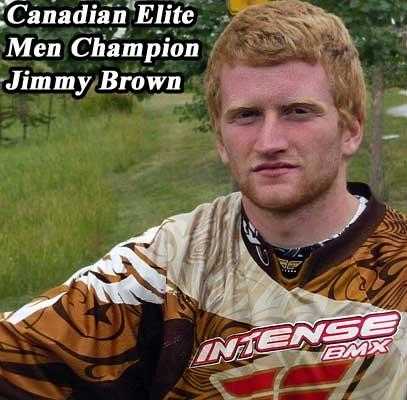 Jagger Co. is pleased to announce that it has signed Canadian Elite Men Champion Jimmy Brown to its Intense/Fly National Team for 2011!!
Jim formerly on Supercross, is a well established Pro with numerous National Titles under his belt. He will be joining Rookie Pro's Jean-Sebastien Houde (N5), Michael Beaudoin and Amelia Walsh (N4), as well as the 2010 Double National Champion in the 14x class & Cruiser, Kyle Murphy!!

"We had been on the look out for a top Elite Man to lead our team, and we've always paid attention to Jim's accomplishments on and off his bike. When we found out Jim wasn't going back to Supercross after the ABA Grands, it was an opportunity we didn't want to miss. We're really happy to have him on the team and we look forward to a long relationship", said Dylan Vanier Jagger Co. GM
Brown, who qualified for the UCI Supercross Finals with a solid run in October in Frejus will ride a Intense Team Bike equipped with SINZ Elite, ITS and THE parts, sporting Fly Racing Gear with a custom fitted Jersey by Hot Shoppe, that will be out early spring! Jim kicked off his 2011 season under his new colors at the Reno ABA National in January and when not racing in Canada, he will be seen hanging with the Intense USA team getting it done at some ABA and Supercross races. His main objectives are the worlds, some Supercross Races and another shot at the Canadian Olympic Team!
Jim had this to say about his new ride; "First off I would like to say a big thank you to Bill Ryan at Supercross for his continuous support during my four years with the team and wish him luck in all of his projects, I'd also like to thank my former teammates on Supercross for their friendship and support. It was time for me to take up new challenges and I'm excited to join the Intense/Fly National Team, these guys are running a great program and have the best product selection available. I want to help them out to become one of the most respected brands in Canada and abroad."

Visit our Facebook Team Page for more info and visual of Jimmy
http://www.facebook.com/home.php#!/pages/-IntenseFly-National-Team-/124151190954244
Source, Jagger Co. - Canadian Distributor for: INTENSE BMX/FLY RACING/SINZ ELITE/SINZ/THE/ITS/SPEED BICYCLES/SUPERCROSS BMX/SPEEDLINE/ANSWER PRODUCTS/KRUSHER PROTECTIVE GEAR/COLONY BMX/STOLEN BMX/EYE BIKES/AVENUE BMX/DRIVE/VIGOR HELMETS
---
BMX racing news, Thursday - February 10, 2011
AWESOME UCI POINT'S WEEKEND IN NEW ZEALAND!
New Zealand BMX Association in conjunction with the UCI, present the 2011 Oceania Continental Championships, 12 March 2011, a UCI Class 3 meeting.

Also the same weekend, will be presented the Summer International Event, 13 March 2011, a UCI Class 5 meeting.

More info including important registration can be found at www.bmxnz.co.nz/article.aspx?ID=5903&Mode=1

All proudly hosted by Sunset Coast BMX Club Franklin in affiliation with BikeNZ.
---
TEAM OREGON BMX IS STOKED ABOUT UPCOMING ABA GREAT NORTHWEST NATIONALS!
The Great Northwest Nationals are right around the corner, and if you haven't made your reservations, you'll want to do that soon.
There are lots of hotels in the area - and prices from $44 - $106
Go to www.teamoregonbmx.com and click on the link for the nationals for all the contact information.

If you need help on directions - drop us a note anytime and we'll help you plan your best route . . .

WHAT'S UP THIS YEAR:

Music on tap - don't miss "Old Skool" artist Benjamin - performing Friday and Saturday during practice -

2011 Team Oregon Calendar - don't miss what's on tap in the northwest

Lots of vendors - Tracy Stephens Photo; Black Box Industries; Riders; and more --

How about it sidehacks ??? Let's bring it on --- I know we've got several ready to roll!
Who will take on Kenny "the killer" Miller and his master monkey Rizdin "the rockstar" --

See you in Redmond!!
www.teamoregonbmx.com
---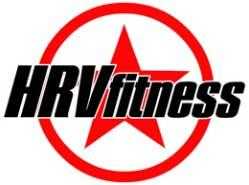 HRVfitness on Speed
That's right, the number one team in Australia is now the number one bike "SPEED"! The team had a fantastic year in 2010 with 2 world plates and 4 National number 1's.
Look out for them in 2011 in their new HRVfitness "SPEED" jerseys and fully tricked out SPEED M-Series.
Team HRVfitness: Jaden Rice, Brandon Te Hiko, Oliver Hoarau and Kamakazi
Sponsors: Speed, THE, Sinz, Skin Industries, BMXpress magazine Altegra and Phirebird

---
Marc Willers Has A GREAT Weekend At ABA guthrie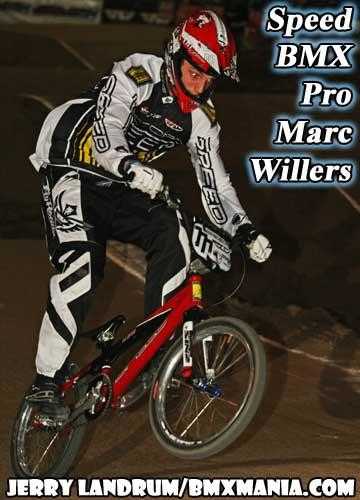 After viewing the track for the first time, 100 percent of the pro class were convinced we were all going to die trying to jump through the 2nd-straight pro section. It was by far the biggest indoor set of jumps I've come across on a regular national race. To make it even trickier, there was a very tight first turn and the pro set was on the inside of the track with a very short run up.
It claimed a lot of casualties over the weekend as people tried to suck it up to get it a little bit lower. But this proved to be not such a good idea. It's quite a weird feeling to be racing for the win and having to float over some jumps, just waiting for the landing to come up.
On Saturday, I was feeling pretty flat with a 3rd and two 2nds in motos. I sorted myself out come semi-final time and took the win, giving myself first lane choice for the final. Coming out of lane one in the main, I had a little bobble over the first jump and Joris Daudet owned the lead from then on.
I thought about going for gold in the last turn with a sneak up the inside, but had a feeling someone was right behind me, so I pulled back in behind Daudet to settle for 2nd. If I had gone for the pass, I'm pretty sure I would have dropped at least one or two positions while trying to gain one.
On Sunday, I was feeling much better on the track. In moto one, I over manualed going into turn one and lost the lead. Going through the second-straight pro section I went for the pass and succeeded by going up the inside of the 2nd corner. It was very short lived, however, and on the freshly watered dirt my front wheel slid out from under me and I took down half the field. I salvaged a 4th.
In moto two, I took the lead into turn one, but came up short on the first pro set and again ended up with another 4th after having to pump the rest of the straight. Eight points going into the 3rd moto with only six riders in each race is never a good feeling, but I knew what I had to do and won the 3rd round.
I went on to win the semi again with no problems and again chose lane one for the main event. This time, I made no mistakes and lead from start to finish to take my 2nd win for the season.
Here is a link to Sunday's final and here is a link to an interview I did for a website last week.

---
BMX racing news, Wednesday - February 9, 2011
WINTER DEW TOUR TOYOTA CHAMPIONSHIPS THIS WEEKEND ON NBC & USA
Winter Dew Cup & $1.5 Million Prize Purse On the Line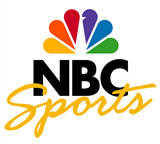 NEW YORK – February 9, 2011 - NBC Sports presents live coverage of the Winter Dew Tour Toyota Championships from Snowbasin Resort in Ogden, Utah, the final event of the Winter Dew Tour's junior season. The tour features over 150 of the best winter action sports athletes competing for their sport's only regular season crown - the Winter Dew Cup - and a $1.5 million prize purse, which will be awarded to the points leaders in each discipline this weekend. NBC Sports' live coverage of Freeski Superpipe airs Saturday at 2 p.m. ET, and live coverage of Snowboard Slopestyle airs at 3 p.m. ET on Sunday. USA Network will air late-night coverage of Snowboard Superpipe Saturday at midnight ET and Freeski Slopestyle Sunday, at 2 a.m. ET.
NBC's Todd Harris hosts the action with Luke Van Valin (play-by-play), Todd Richards (analyst) and Tiffany Simons (reporter) from Snowbasin.
The freeski superpipe competition is a tie for first place between American Simon Dumont, who is looking for his first-ever Dew Cup, and Frenchman Kevin Rolland who is coming off a strong victory at the recent X Games.
Norwegian Torstein Horgmo won the first two stops in the snowboard slopestyle competition, but the rising Canadian star, Mark McMorris, hopes to steal the Dew Cup from the veteran competitor.
In the snowboard superpipe competition, Olympian Louie Vito captured the first two stops of the Tour and is in the driver's seat to claim his first Dew Cup. Spanish Olympian Queralt Castellat has the points lead, but two American Olympians, Kelly Clark and Elena Hight, hope to catch her in Snowbasin in the women's competition.
More than 150 of the top winter action sports athletes in the world returned for the third season of the Winter Dew Tour to compete for the highly coveted Dew Cup. Last year's 2009-10 Dew Cup champions include JJ Thomas (men's snowboard superpipe), Kaitlyn Farrington (women's snowboard superpipe), Sage Kotsenburg (men's snowboard slopestyle), Jamie Anderson (women's snowboard slopestyle), Jossi Wells (freeski superpipe) and Andreas Hatveit (freeski slopestyle).
Profile Factory Team Tears It Up In Miami!

The Profile Factory Team headed to south Florida for the next stop in the Florida state season at Miami South BMX .
Florida State Qualifiers 5&6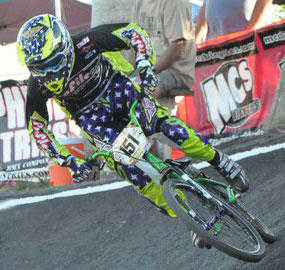 The Miami track was hard packed, smooth and fast. It was perfect for speedy racers on Profile. On Saturday morning during the parade lap the team unveiled the new purple and lime green uniforms, custom painted green Hyper bikes and purple Profile components. The bright uniforms got attention wherever the riders were and so did the team's performance on the track.
Tyler Faoro kicked off the weekend with a dominating performance in Elite Men winning every moto and both mains. From the drop of the gate, Tyler took off and was in the lead pack. Both days had him making some great moves in the first turn to shake off the competition. From there he led the way around the rest of the track to take home the top spot both days.
John Pringle was again racing both 41 and over expert and 40-44 cruiser. On Saturday John had 2 other riders he was battling with for the top spot in both classes. He took a third in expert and a second in cruiser on the main. On Sunday John's gate starts were getting faster and he managed to take home a second in expert. After another great start in his cruiser main and a sweet move in the first turn to take the lead, John's power and speed got out of control and he took a hard face plant into the second turn. He has only minor injuries and will be back on the track soon.
Eli Weiss just keeps getting smoother and faster. It looks being injury free for awhile and logging in all the extra time on his practice track is paying off. After huge leads and wins in the motos in 19-25 expert, Eli charged out of the starting gate and into the second spot. On Sunday, he had more winning motos and after an even better start in the main, made a late push down the fourth straight to take home the win and a perfect on the day.
Nick Lucas also in 19-25 expert was looking good and turned in a solid performance with all twos in the motos on Saturday and fourth in the main. On Sunday, Nic got stronger with first and seconds in the motos and another fourth in the main.
Shane Hall is another rider looking better with each race. He had a perfect weekend in the 17-24 cruiser class with wins in all the motos and the mains on both days. In the ultra competitive 17-18 expert class, Shane was left just off the podium with fourth place finishes.
Caleb Minthorn has been riding at Eli's house and it is paying off with even better skills and faster lap times. He was yet another Profile rider to turn in a perfect weekend in his 14 cruiser class winning all his motos and both mains. In the 14 expert class Caleb won all his motos on Saturday but had a tough fall in the main and took home a 7. On Sunday he looked to redeem himself and sped around the track to take home a second.
Garrett Lanzilotta also racing 14 expert recovered from a rough first moto on Saturday to third and fourth place finishes, but ended just a point over from transferring to the main. On Sunday he was faster, smoother and more consistent but again fell just out of transferring.
Tanner Engel racing 11 expert went back and forth with another rider for first and second. In the main it was a close race all the way around the track and to the finish line, but Tanner had to settle for second. On Sunday, after a good night's sleep Tanner was on his game, flying around the track to win all his motos and the main for yet another perfect Profile performance.
Lauren Lanzilotta racing 10 girls had some tough competition but hung tough in the motos with 3's and 4's to transfer to the mains both days. In the mains she took 4th.
Casey Minthorn had a tough start to the weekend with a crash during practice. On Saturday he was sporting a black eye and was off his game in the 9 expert class. After a pep talk from one of his favorite amateurs, Casey went on to win his third moto and take a second in the main. On Sunday, he was back to his usual self, looking more confident and jumping around the track for another second in the main.
The Profile team headed home with some great wins to rest up and get ready for Oldsmar in a few weeks.