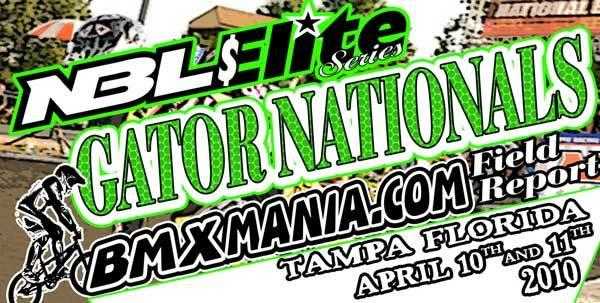 - -
Sunday's Elite Series race Results
| | |
| --- | --- |
| Elite Men | - 1 Maris Strombergs 2 Josh Meyers 3 Cristian Becerine 4 Danny Caluag 5 Jeff Upshaw 6 Tyler Faoro 7 Javier Colombo 8 Kyle Bennett |
| Elite Women | - 1 Dominique Daniels 2 Amanda Carr 3 Ashley Lynch 4 Madison Pitts 5 Crystal Kalogris 6 Ashley Kneram 7 Squel Stein 8 Tiffany Bontorno |
| Super Ex | - 1 CJ McGuire 2 Matt Beatty 3 Harrison Britt 4 Jose Escudero 5 Jason Morris 6 Alejandro Monsalve 7 Randall Neave 8 Logan Collins |
| Masters | - 1 Percy Owens 2 Joey Albright 3 Tommy Opincar 4 Will Murray 5 Vinicius Moreira 6 Doug-E-Fresh 7 Carlos Mejia 8 Jason Carnes |
| | |

Cyclecraft's, Ashley Lynch had a good weekend in Elite Women with TWO podium appearances. Not bad for a kid still in high school. Good job, Ashley!
Ladies & Gentlemen.....We Welcome A Few Of Today's Finalists Doin' Their "Pro Rollout" Best, Just For You!

Tyler Faoro!
Percy Owens!
Maris Strombergs!
Kyle Bennett!
Josh Meyers!
Jeff Upshaw!
Javier Colombo!
Dominique Daniels!
Danny Caluag!
Cristian Becerine!
C.J. McGuire
Ashley Lynch!
| | | | | |
| --- | --- | --- | --- | --- |
| | | | | |
| The start is EVERYTHING in BMX. That's why someone on the gate saw something stuck to their lane (Gum?) and asked track staff to help clean it off. Nothing left to chance on getting the SNAP! | Elite Master's pro, Joey Albright makin' sure his sponsors are represented on the podium. Are you checkin' that out, sponsors? Ray? | Morphine Industries', Tim Dinger got a hold of some "bad sushi" and had to sit out Sunday racing. | Strombergs and Meyers ended up doubling the same finishes two days in a row and they have a little battle going on with NBL Elite Series points, as well. Josh leads Maris for right now, but in two weeks he'll have to defend in Fresno, CA. | Jeff Upshaw's Dad, Jeff Sr. "helped" out a bit with the NBL's hula hoop contest in between motos. Nice look, Jeff, keep it.....It's YOU! |
| | | | | |
| The NBL ran a "Hula Hoop Contest" in between motos to give some of the kids some fun stuff to do. | Everybody wanted to get in on the action! | The Hula Hooping got pretty intense thru the Hula Motos and on in to the Hula Main. | And the winners got some fun prizes and got their Main Event Photo taken! | Local Hero, Josh Meyers getting in a little "Post Race" public relations with some of his Grom Fans! |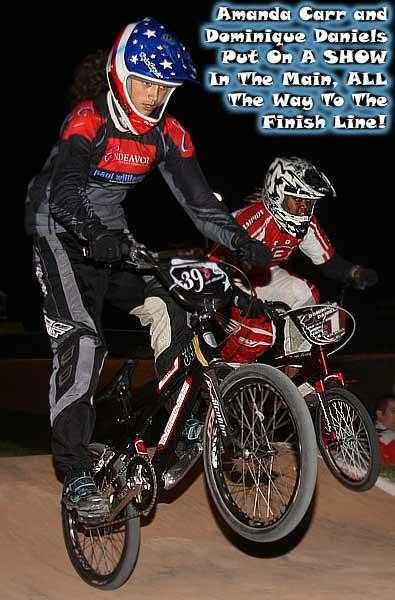 Elite Men – 1 Maris Strombergs 2 Jeff Upshaw 3 Josh Meyers 4 Cristian Becerine 5 Danny Caluag 6 Andres Jiminez 7 Tyler Faoro 8 Robert De Wilde
Elite Women – 1 Amanda Carr 2 Dominique Daniels 3 Ashley Lynch 4 Madison Pitts 5 Ashley Kneram 6 Crystal Kalogris 7 Jessica Cartwright DNS Amanda Geving
Super Ex – 1 CJ McGuire 2 Logan Collins 3 Matt Beatty 4 Harrison Britt 5 Randall Neave 6 Jason Morris 7 Justin Riddell 8 Jose Escudero
Masters – 1 Percy Owens 2 Tommy Opincar 3 Joey Albright 4 Vinicius Moreira 5 Domingos Lammoglia 6 Doug-E-Fresh 7 Carlos Gonzales 8 Geoff Ssengoba
16-29 Open Wheel – 1 Juan Marin 2 Chase Hines 3 Samuel Curtiss 4 Max Egdorf 5 Cory Watts 6 Nadder Hamad 7 Eli Weiss 8 Seth Utz
With the NBL on Spring Break Tour, and a GREAT race last weekend at the West Palm track, the decision was made to put on an even bigger show with the Saturday Pro Spectacular in Tampa. The NBL gave the pros the day off with Pro Blow Out scheduled for early evening after the Amateur's were done with their racing. In between the Am race and the Pro race, the local track brought in a band, the NBL had a MASSIVE pro autograph session and then a long Pro Practice that filled the stands with approximately a thousand fans. All in all, a good show and rumor has it, that it may be the schedule of the future for NBL Elite Series races.
"The Amanda's"...Geving and Carr, were battlin' all night long until their last moto. Going in to Turn One, A.G. had the inside line but speed turned to disaster as they got tangled up in the turn and everyone else took off while A.G. took a LONG time to get up.

BMX Mania's seen Amanda take some pretty good shots over the years and she's definitely one tough rider, bouncing back many times. This was one of the hardest. Amanda Carr went on to win the Final in another Battle Royal with the always strong Dominique Daniels

HEY! What's Josh Meyers doing down in the Elite Women's autograph session? Josh figures why blend in with a bunch of guys when you can go hang out with a The Ladies!
Alienation BMX's, Jeff Upshaw is returning back from healing up from a bad knee injury and celebrated by signing a ton of autographs and a 2nd place finish in the Elite Men's main event behind Mr. Strombergs.
| | |
| --- | --- |
| | |
| Intense Factory Pro, Danny Caluag did the entire NBL Spring Break Tour, but he did it with a quick "tour" home to hit up some college classes, then jetted back for a spot in the final. | |
SATURDAY/amateur Photo Gallery

---