One For The Money, Two For The Show, Three To Get Ready, And Four BMX products FOR THE GO!
Thunder Productions reviews four new race products from Alienation and Kenda which might help in your quest for speed.
Over the years the TP truing stand has been graced with seemingly every BMX hoop from Alex to Weinmann. Likewise, over the years we have partnered the wheels to a whole host of tires…everything from Panaracer sew-ups to, more recently, Kenda's. This season we tried two new rims from Alienation (www.alienationbmx.com) and two new folding tires from Kenda (www.kendausa.com). Here is our builder/racer spin on all four: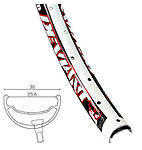 FRONT: Alienation BMX has an expanding line of rims and components which are gaining presence on the BMX race circuit. The Deviant does not have a braking surface and is intended for front use only. Prior to building, we were struck by the high quality finish, light weight and precise construction. This rim made for an easy build and the only difficulty was caused by the attractive side wall graphics which must be taken into account when fine-truing a laced wheel.
Weighing only 305 grams, this double wall rim is constructed with 6061 T6 aluminum (the good stuff), has sleeved joints, and comes in a wide selection of colors. We matched this exceptional front hoop to Kenda's just released folding bead Small Block Eight (SB8) tire. We were already pleased with the first generation SB8 and were elated to see the prototype (which provided exceptional "bite" during Rachel's testing) make it into production.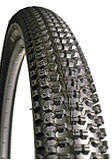 The new SB8 is about 40 grams lighter (315 grams) than its wire-bead cousin. The tread consists of 8 small knobs shaped like those from the Nevegal mountain bike tire (Voted #1 tread pattern 2 years in a row by MOUNTAIN BIKE ACTION Magazine).
The go-factor comes in with Kenda's decision to use Dual Tread Compound (DTC) for great cornering grip and faster center line acceleration.
The Deviant/SB8 front combo provided a noticeable change. The front end is lighter and this wheel/tire provides good control and performance. It also appears to be surprisingly strong. During harsh trail rides the wheel/tire was completely unscathed.

REAR: Alienation's Runaway appears to be an exceptional all-around choice for the front or rear. I say all-around as Rachel's use includes Ray's, trails, training and race. This double wall rim also boasts 6061 T6 but is a wee bit heavier, presumably stronger, and sports a classy CNC sidewall braking surface.
Traditional lacing gives way to an 11 degree center cross pattern. Alienation claims this provides a strong relationship between the hub flanges and spoke face while also providing greater nipple seating for improved spoke tension. This was my first center cross build and I had no trouble with lacing; the finished wheel seems strong and it looks trick. The Runaway is also available in colors to match the front rim.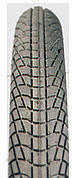 Different versions of Kenda's Kontact tire have been around for years and you might spot the tread pattern on an OEM sidewalk bike at a big box store or on the starting gate of a Pro-Main. More than one Elite racer had asked Kenda to produce a premium high pressure Kontact style racing tire as it is well suited to today's tracks.
Rachel has used the original Kontact on the rear for several years and loves the speed and performance. This year marks the introduction of the new Kontact Elite BMX tire; much lighter weight, folding bead, 60TPI casing and a race proven rubber compound combine to make one heck-of-a high performance race tire. We expected the rear hoop to be bullet-proof and it has been.
Although not measurable by us, it would seem that this center cross rim should provide strength and performance for a long time. She has run several races as well and each time I have checked the tension and truing of her wheels they have been intact…very impressive. As for the tires, there are many fine products on the market but if you have not tried Kenda recently you might just be surprised.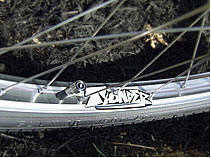 Words by Chuck Smith & Product Testing by Rachel Smith - Thunder Productions
For more info on these fine BMX products, please visit www.AlienationBMX.com and http://www.kendausa.com/bicycle/bmx.html