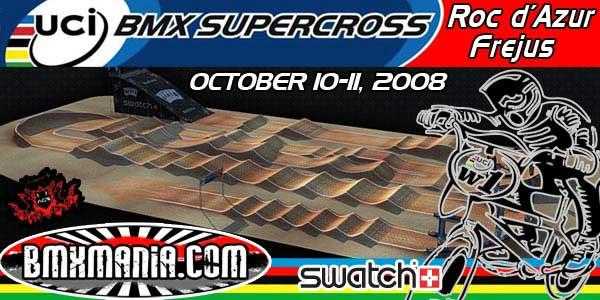 THURSDAY/PRACTICE DAY - FRIDAY/TIME TRIALS - SATURDAY/RACE DAY - SATURDAY PHOTO GALLERY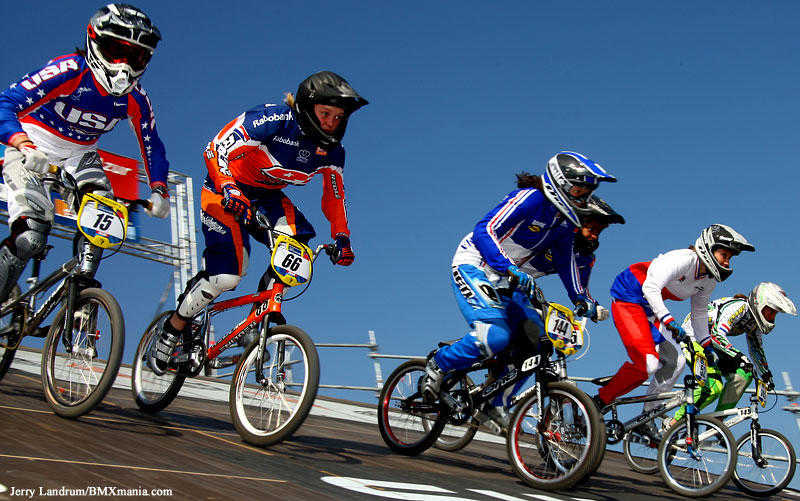 Men's Official Series Results

Women's Official Series Results
Olympic Gold Medals were in short supply, with both Maris Strombergs (Latvia) and Anne Caroline Chausson (France) absent, but tons of skill made up for any disappointment that anyone felt from watching the events unfold as Mike Day (USA) took yet another Men's Time Trial win and LaŽtitia Le Corguille (France) knocked Arielle Martin (USA) off the top spot to take the Women's Best Time. Arielle was looking mighty fast on the Frejus track and it ought to be a good battle of the one lonely American against fourteen win hungry Euro's!

Look for Mikey D to be chargin' hard to back up his Salt Lake City win, but also keep an eye peeled for dR Donny Robinson as he tries to add yet another Overall UCI Supercross Series win to his trophy case. With 35 riders from France makin' the scene, the New School French Guys are out to take no prisoners as they will be battlin' all the way to the podium, and don't leave out the Mighty Dutch Team and the other assorted Euro's as the battle to take the win at Frejus shapes up!

Webmaster, Jerry, over and out! There'll be photos from today's Time Trials posted early morning (US/Eastern Standard Time) but it's off to some fine French food for supper, a little photo editing and I'll see YOU at the races, Saturday for the UCI BMX Supercross Series Finals from the Roc d'Azur in Frejus, France!
TIME TRIAL PHOTO GALLERY
---