Hurricane in Kentucky? Well, the threat of Isaac headed up north from New Orleans to KY wasn't going to scare away a gathering at Tom Sawyer State Park. A group of the Morphine Crew saddled up and headed to KY for a little racing and maybe alittle muddin'.
This race marked the first east / west coast divisional championship races for the ABA since the merger. A sister race would be going off at the same time in Reno. Racing was to start Friday making it a three day national.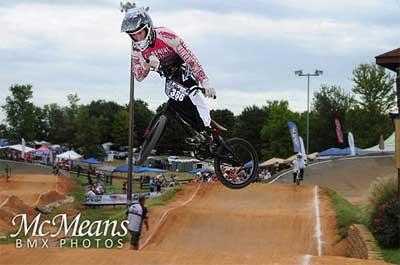 19-27X – Brandon McCoy, Friday started out with a 46 rider class and staying close to the same rider count through Sunday. Evidently the lure of riding Bluegrass BMX was too much as a draw top riders from all corners of the country filled the class. Brandon made his mark on all three days as he charged his motos and took a spot at the main gate on all three days.
Friday = 6th place Saturday = 7th place Sunday = 8th place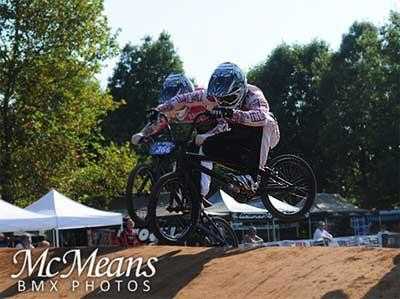 17-18X – Ryan DeRoche, stepped up for the weekend and raced both JR. Men and Class. Ryan has been making a name for himself this year with many podium finished in JR. men and this weekend would prove to continue that streak. As with 19-27X the east coast competition brought many top riders from the west to see how they match up. Ryan battled his way through many motos, Qtrs, and semis to make the main gate all weekend.
JR. Men: Friday = 7 Sunday = 3
Class: Friday = 6 Sunday = 8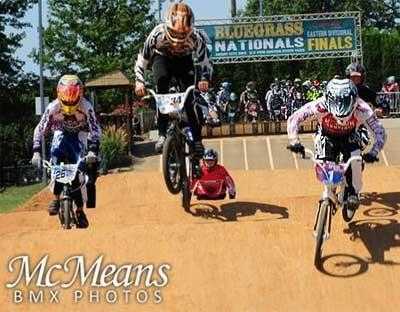 16X – Jared Johnson, started the weekend off the same as his teammates in a stack class with top riders coming from all over to country. With Rider count at 29 on Friday, "Doc" made quick business of his motos and then continued to transferred on to the main. In True "Doc" fashion, he continued the same result for Saturday and Sunday with some of the best racing of the weekend.
Friday = 6th place Saturday = 5th place Sunday = 8th place
13X – Richie Dey, coming off a lights out crash a month ago at Ohio Dreams that resulted in a concussion and a broken hand, could not sit on the sidelines for the weekend.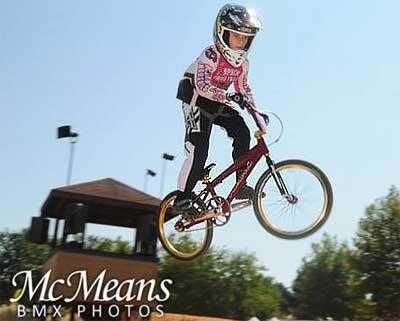 Unfortunately recouping from the crash with time off the track, Richie was far from 100% but still showed his unmatched determination and go-for-it attitude.
Richie rolled through motos but came up short in Semis for the three days. He will be back. Beware.
Isaac did make things interesting on Sunday turning the main event racing into mudding. Be sure to check out some of the videos going around, it's worth a few laughs and grins.
Next stop for the Morphine Crew is SC in a few weeks. Be sure to come check out the racing and the crew.