October 2009
BMX Mania Weekend update ..... Saturday, October 31, 2009
UCI NORTH AMERICAN RESULTS, FRESH IN FROM THE ABA DISNEY CUP!
Official Results
Elite Men - 1 Cristian Becerine 2 Khalen Young 3 Barry Nobles 4 Danny Caluag 5 Donny Robinson 6 Kyle Cushman 7 Maris Strombergs 8 Sam Willougby
Elite Women - 1 Dominique Daniels 2 Stephanie Barragan 3 Alise Post 4 Jamie Lilly 5 Brooke Crain 6 Alaina Henderson 7 Amanda Carr 8 Amanda Geving
Junior Men - 1 Connor Fields 2 Corben Sharrah 3 Alfredo Campo 4 Juan Marin 5 Chase Hines 6 Jean-Sebastien Houde/CAN 7 Tory Nyhaug/CAN 8 Jacob Sherbno
---
BMX MANIA PHOTO OF THE DAY!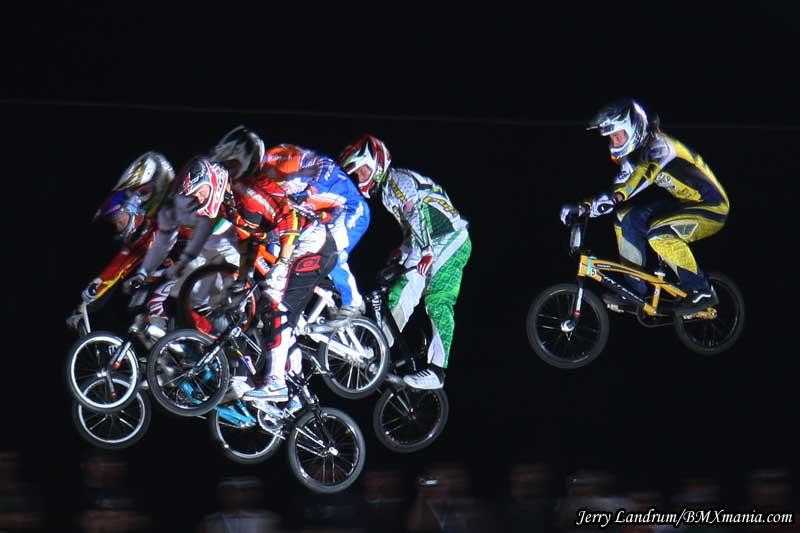 BMX Mania's on the road for some personal time today, you know.....Birthday kinda stuff, so we'll leave you with a little BMX Mania Photo Action.
Hot stuff from the Elite Men's Final at the UCI BMX Supercross World Cup in Chula Vista, California. Maris Strombergs (Closest to camera) and Sam Willoughby (White rim in the middle) are already wheel to wheel in the final, and took it all the way to the last straight with Sam taking the BIG win in the Southern California BMX Blowout! Awesome! If you wanna check out all the action, you can check out the BMX Mania Race Report Page by clickin' here. We'll see you back here, Monday with more fun stuff from the Wacky World Of BMX Racing!
---
Today's BMX Racing News ..... Friday, October 30, 2009
Last Call From Adventure Travel For ABA Grands Lodging!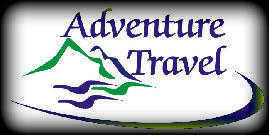 If you are going to Tulsa for the ABA Grands, Adventure Travel still has rooms left at the legendary Radisson Hotel, the site of many historic post ABA Grands Pro celebrations.
It's a great hotel and Adventure Travel can hook you up with a good room, but you've got to act fast!
The hotel has great rooms, free Water park and free Track Shuttle and the Adventure Travel special ABA Grands price is ONLY $67.00 a night.
We only have 10 rooms left out of our allotment of 150 rooms so call us today at 253 531-1757, so you don't miss out!
It's the ONLY place that BMX Mania stays for our ABA Grands lodging, see you there!
---
Watch the Disney Cup on your phone!
The Media Geniuses at Go211 are going to be streaming the entire Disney Cup race this weekend to their mobile site so you can catch all the White Hot BMX Racing Action anywhere you go!
AMAZING!
Depending on your network and phone you might be able to watch the live webcast on your phone, so visit www.go211.mobi on your blackberry, blackjack, etc.
They will be streaming Fri at 3pm EST, Sat at 11am EST and Sun 8am EST.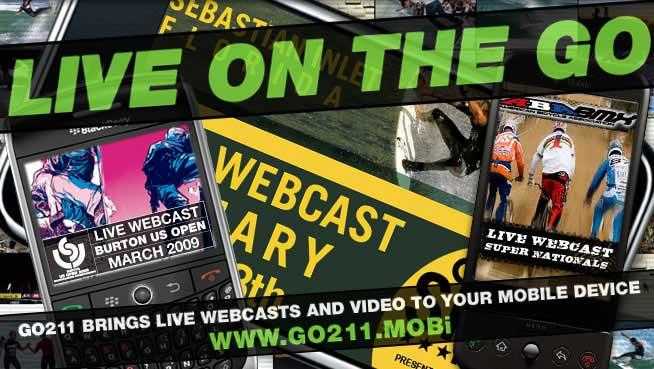 ---
CycleCraft Factory Team Battles At NBL Fall Classic

The 2010 NBL Fall Classic at Sarasota BMX was the debut race for the new CycleCraft Factory Team. The team results were as positive as the feedback on the new team uniform, let's face it, teal and purple look awesome. Thanks to a tremendous effort and showing by the team, CycleCraft won the National Team competition both days.
The Elite Open series in the NBL is always stacked with a strong group of Super Ex riders. The Fall Classic was no exception. CycleCraft Factory Super Ex Ron Vega was able to work his way through the pack to make the main. After an exciting pro introduction roll out, accompanied by lovely young ladies throwing t-shirts, Vega was ready to get to business. Ron was with the pack through the first corner, but got pinched and lost his momentum. He was able to recover for a sixth place finish. Day two was much better for Ron. After another great roll out, a repeat of day one, Vega was able to work his way up to a second place finish in the main. Following the Fall Classic, Vega is off to represent Puerto Rico at a UCI sanctioned race in Brazil.
It was exciting seeing 10 Expert Justice Gagnon tearing it up in a stacked class. When you come out ahead of this class, you have really accomplished something. Not only did Justice win his main both days, he won the Regional Championship main, and had a perfect weekend, Justice did not lose a race. Two things stand out about Justice, he races hard every lap and he has a heck of a lot of fun in the pits.
Cody Simson was looking good challenging the always tough 14 Expert class. On day one Cody raced his way to a third in the main and on day two, he worked his way through the pack to a second place finish. Look for Cody to really push the class on his new CycleCraft aluminum Pro XL. We are looking for this to be a great year for Mr. Simson.
How about those CycleCraft Factory girl riders? Both factory girl riders were out to make a statement this weekend.
Bianca "Binks" Dean was busy picking her way through a stacked 13 Girls class. On day one Binks finished second in all races including her main. Bianca was flying through her motos in the Regional Championship and ended up with a second in the main. Day two turned out to be a repeat of day one for Bianca, flying around the track finishing second in the main. We are looking forward to watching Binks achieve quite a few podiums during the 2010 national season.
In the 15 Girls class, Kate Moore was working to make a name for herself during the 2010 NBL National Season. After a third place finish on day one, Kate was out to prove that she can challenge for a win. Day two was not going to be a letdown for Kate. Kate had a strong gate in the main and took the lead in the first corner. By the time the riders were heading for the stripe the rest of the group had closed the gap. After banging all the way to the finish line, Kate had achieved her first win of the season.
The CycleCraft cruiser riders put on a good show in Sarasota.
John Comerford, fresh off of his 2009 national number 4 campaign was back at it again. The 30-34 Cruiser riders are always a hard riding group, this weekend was no different. John was one race shy of a perfect for the weekend. But at any rate, John was able to better this group for two main wins.
Factory rider and CycleCraft co-owner Patrick Deats was out to prove that the riders in the 45-49 Cruiser class can go big and go fast just like the younger riders. As Patrick led from gate to stripe on every race he entered for the weekend, including both Nationals and the Regional Championship, the track announcer starting calling him Mr. Smooth. Mr. Smooth has decided that he is going to make the push for a national number one in 2010.
In addition to the great performances put in by the CycleCraft Factory Riders the CycleCraft Co-Factory Team was also rockin' at Sarasota.
Chargin Chance Moore was looking good but took a hard fall in his very first moto in 12 Novice putting him on the sidelines for the remainder of the weekend with an injured shoulder. We wish Chance a speedy recovery. Thomas Marchese had his work cut out for him in 13X and worked hard barely missing making his mains. Allison Marchese took it to the 11 Girls class with 2nd in the SE Regional, 3rd and 2nd respectively for the Nationals. Look out all you 11 Girls, Allison's on fire! Another of our CycleCraft girls, 10 year old Brittany Marsh, also did well making her mains with 3rd in the SE Regional and 4th on both days of Nationals.
Cory Briggs has been out with broken arms and returned just to race the SE Regional and placed 3rd in 15 Novice. Chris "Freebird" Pio has the heart of a lion when it comes to any type of competition and really is a rider to watch in the 32 Novice class with 2nd for the Regional, and 1st and 2nd for the Nationals. Our newest co-factory team members are father and son Richard Snipes (41 Novice) and Brendon Kozicki (11 Novice) and both did very well on the weekend. Guess the new CycleCraft frame Rich is on was workin' for him because he scored a 4th for the Regional, and won his first National Saturday, then took 2nd on Sunday. Brendon also did very well with 3rd for the Regional and a pair of 2nd place finished for the Nationals.
The CycleCraft Factory Team is supported by a great group of co-sponsors, including: Profile Racing (profileracing.com), No Fear (nofear.com), Sinz Racing (sinz-racing.com), Fly Racing (flyracing.com), Intense Tire Systems (intensetires.com), MCS Bicycles (mcsbicycles.com), Odyssey BMX (odysseybmx.com), CyberHorse Sportswear (chsportswear.com), 24/Seven Graphics (24sevengraphics.com), HRP Designs (hrpdesigns.com), Kovachi Wheels (kovachiwheels.com), Carrollwood Bicycle Emporium (cbebikes.com)
Look for the CycleCraft Factory Team at the Florida SSA races and several NBL and ABA Nationals throughout the country.
For more information about CycleCraft, please visit our website at www.cyclecraftbmx.com.
---
Help BMX Pros, Danny Caluag & Stephanie Barragan
Win A Dream Honeymoon!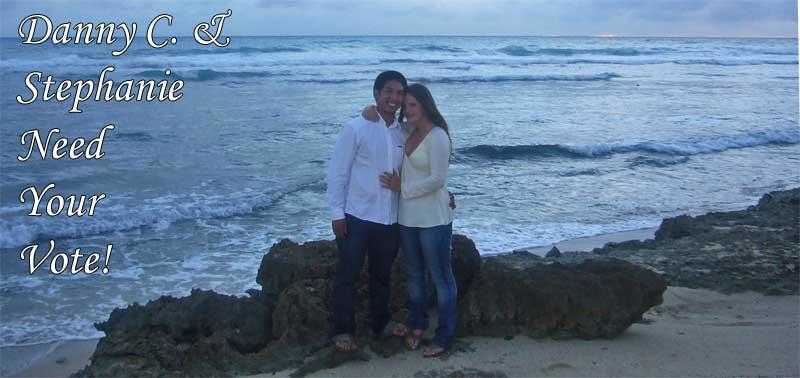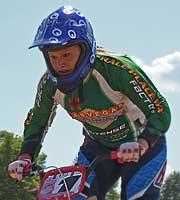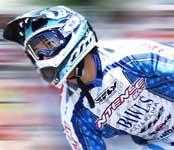 Hey everyone, Stephanie Barragan and Danny Caluag are entered to win a wedding from a local radio station and they need our help.
The winner is completely decided by votes so if we all vote for them, I think they will win!
Voting is open right now and you can vote ONCE A DAY until November 6th.
After that they will cut down the entrants to the top 10 and then voting will open again for an additional 3 days to choose a winner.
The rules also say that your vote won't count if you use an AOL email address because of some spam filter or something, so make sure you use a non-AOL email address (You have to sign up with their radio station to vote. You will see confirmation page when you voted)
The link below is the website link to our entry, Vote Every Day, help them get to the top of the voting:
---
Today's BMX Racing News ..... Thursday, October 29, 2009
Sam Willoughby On Australian National TV

Network Ten will show another "Totally Wild" story called "Young Achiever BMX" which goes to air on Tuesday 3rd November at 7:30 am on Network Ten.
The program will air nationally so check you local guide.
There will be repeats at a later date.
Thanks must go to Sam Willoughby for his time and Sharon Willoughby for her assistance.
---

The 2010 ABA National Schedule has been released....Check It Out Here!
---
ABA DISNEY CUP NATIONALS LIVE WEBCAST
OCTOBER 30TH-OCTOBER 31ST-NOVEMBER 1ST
Starting tomorrow, Friday October 30th at 3:00 pm (est), GO211 is airing the ABA Disney Cup Nationals, LIVE from Orlando, Florida. The BMX racing action continues through the weekend, with webcasts starting at 11:00 am on Saturday and 8:00 am on Sunday.
The Disney Cup is the last event before the ABA Grand Nationals. This race gives riders a chance to maintain their lead or make a push to the top before the year's Championship Event. While the racing season winds down, the hunt for National #1 is heating up. GO211 Pro, Randy Stumpfhauser, is currently in second place in the AA Pro standings. He trails Maris Strombergs by six points. Tune in to see if Randy can overcome the point deficit.
The Women's Pro Series is also a fight to the finish. GO211 Racer, Alise Post, trails defending National #1, Dominique Daniels, by 196 points. If Post wins all three days at the Disney Cup, she has a chance to de-throne Daniels at the ABA Grands.
Besides watching from your computer, fans can also watch the LIVE Webcast right from their cell phones. GO211 Mobile delivers crystal clear streaming video on mobile devices. Just visit go211.mobi from your cell phone's browser and enjoy GO211 on the GO.
The ABA Disney Cup is apart of the Army Strong Sports Tour. Stop by the Army Strong Tent at the race for great giveaways, information, and more.
---
Today's BMX Racing News ..... Wednesday, October 28, 2009
GO211 Live Web Cast of the 2009 ABA Disney Cup - Fall Nationals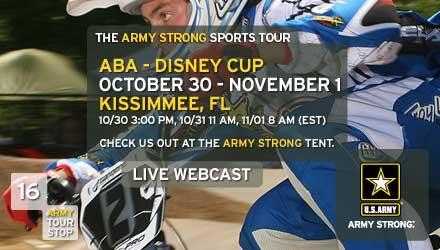 Go211 will be broadcasting the 2009 Disney Cup event LIVE starting Friday October 30th @ 2:30pm EST.
All rounds of motos, quarter finals, semi finals, and finals will be shown so you won't miss any of the action.

Disney Cup is the last race before the ABA Grand Nationals, every rider will be doing their best to grab points towards the national title. Don't miss the race action this weekend make sure you bookmark this link
---
ALL GIRLS BMX RACING CLINIC WITH
THE LEGENDARY, JAMIE LILLY!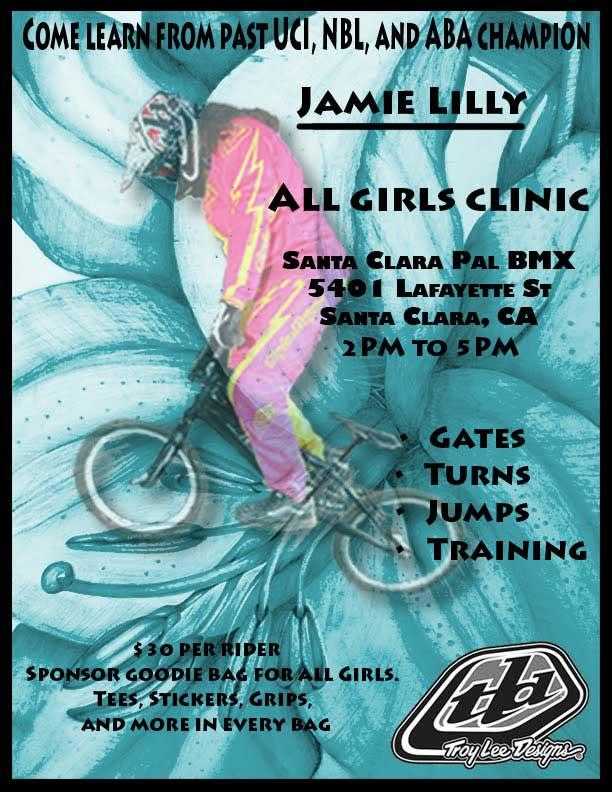 ---
Special THE ONE Helmet awarded to 2009 ABA BMX NAG #1 Champions!

This "Special" helmet is the THE One LimitedABA BMX Nag #1 edition. This helmet will be awarded to each and every 2009 ABA BMX NAG #1 Champion for all their hard work in the 2009 ABA BMX season. This THE ONE helmet will be the icing on the cake as a reward for your years worth of great racing finishes and finishing at the top of your class.

Made from our Composite THE ONE Helmet, the ABA BMX NAG#1 Edition shows THE's commitment to excellence. The THE ONE Helmet is not only a thing of beauty but the most thought out and technically advanced CSPC and CE Certified Full Face Cycling helmet available. Our Engineering Team worked closely with the World's Top Athlete's to push the envelope in helmet design. From the ground up the ONE helmet Line is as advanced functionally as it is in its cosmetic detail. We are excited to offer such a great helmet to the riders who achieve such a well earned accomplishment, the ABA BMX NAG #1 title.

An anatomically shaped Dual EPS Helmet liner is an industry first, covered in a removable/ washable custom printed THE helmet interior makes this the most comfortable helmet you may ever use. Massive ventilation comes from 4 air channels connecting 15 vents, allowing cool air to come in cool your body and exit through the rear of the helmet. So perfect it may become a mantel piece not your helmet.

Features include:
15 vents and 4 vent channels in EPS Liner

Stainless Steel D-rings and custom THE Rivets

Exceeds CPSC and CE standards

Removable and washable interior
The Helmet will be offered to each ABA BMX NAG #1 Champion in either a Youth or Adult Size. THE Products will have a sample of the helmets at the ABA BMX Grands for riders who are up for the ABA BMX NAG #1 title to come by and get sized, as well as fill out an information card. If you are awarded the ABA BMX NAG #1 title, you will be hand delivered your new THE ABA BMX NAG #1 Helmet at the 2009 ABA BMX Season Opener in Reno, NV. The THE Helmet sizing will be offered on Saturday at the ABA BMX Grands at the Intense BMX / Bawls Guarana Pro Team Trailer.
Sizes offered – Youth Small – Youth XL and Adult XS – Adult XL
Please check out all the most excellent THE and Intense BMX products here- ) Intense BMX-(www.intensebmx.com) T.H.E. (www.bmxthe.com)
---
Great rooming rates available for the Disney Cup Fall Nationals
The Disney Cup Fall Nationals are just around the corner and whether you are looking for a family racing vacation or three days of great ABA National Racing, Orlando / Kissimmee is the place to be. October 30th through November 1st, the 3-Day Disney Cup Fall Nationals will take place at Osceola Heritage Park at the Indoor Silver Spur Arena and will be the final stop of the ABA National Series prior to the ABA Grand Nationals. Riders in the Disney Cup Fall Nationals are eligible to earn points each day of the 3-Day series. Points from all 3-days will be combined to determine the Disney Cup Champion in each age class.The Disney Cups will be presented to the winners after completion of their main-events on Sunday.
The Disney Cup will attract all of the top Pro Racers as well as the top Junior Development and Amateur Racers.This race is one you don't want to miss!For more information or to pre-register for the race, visit us online at www.ababmx.com .

The host hotel for the Disney Cup is the Clarion Resort & Waterpark.
At a rate of $65 a night, plus an $8 resort fee, this hotel is less than 2 miles from the Arena and features a Huge Arcade and Waterpark.
The waterpark is 50,000+ total square feet of pools and slides including: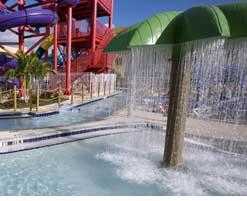 ·120,000 gallons of waterpark fun
·500 ft of waterpark sliding action, twisting drops and dark plunges
·6 Waterpark Attractions
·3 Main Slides
·6 Kiddy Slides
·2 Pool Areas
·Slide Tower Features include:
·30 ft high Tower
·Two levels - 18 and 30 ft. heights
·3 body slides with over 20 drops, turns and twists
For reservations call (407) 846-2221 and ask for the ABA BMX RATE.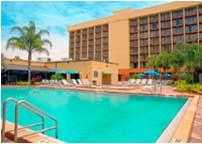 If you want to stay a little closer to the Walt Disney World® Theme parks, check out the Holiday Inn Main Gate East in Kissimmee. This hotel offers free scheduled transportation to the Walt Disney World ® Theme Parks and the Lake Buena Vista Shopping Outlet Stores. Hotel guest parking and high speed internet access are always complimentary at the Holiday Inn Main Gate East. The outdoor heated pool, hot tub and kids pool are just the thing after a long day at the parks.
Enjoy a cool drink from the Chianti's poolside lounge. Looking for a quick bite? The Trattoria Café and food court offers a great variety for the entire family. Be sure to visit our game room and challenge your family with our air hockey game. Afterwards, you can relax in the kid's theater and watch your favorite cartoons and movies. If the kids are still full of energy be sure to visit the playground located outside. Less than 10 miles from the racing action for a rate of $65 plus a $4.95 resort fee.For reservations, call (407) 396-4222 and ask for the ABA BMX RATE.
---
PSYKOPATH INDUSTRIES ON FACEBOOK
Psykopath Industries now has an Facebook® Fan page. Facebook ®users who become a fan of Psykopath Industries can now stay up to date on the latest products info and racing news ,also look at team photos and videos, interact with our riders.
Along with posting photos of your Psykopath race bikes or racing photos or videos .

To become a fan of Psykopath Industries on Facebook ,go to PSYKOPATH INDUSTRIES click on become a fan in the Psykopath industries BMX on Facebook icon.( Located on the front page in the News Section on the Psykopath Industries home page )

Or, become a fan now by clicking on the image link below:
---
Today's BMX Racing News ..... Tuesday, October 27, 2009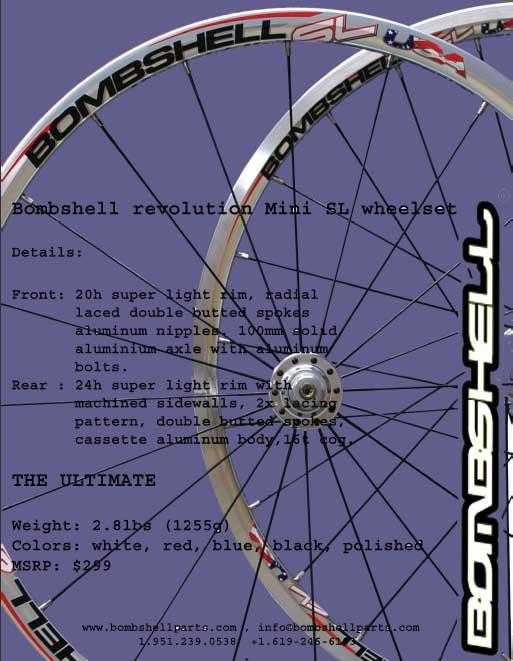 ---
2010 GHP FACTORY UPDATE

GHP would like to welcome 12x Josh Banuelos. Late last week we spoke with the Banuelos's and came to an agreement for the 2010 season.
Josh has been working very hard getting back to his old form after a bad wreck earlier this year.
Josh and his family bring great passion and dedication to the team and we feel that this is going to be a great match.
Josh will be back to the national scene in early 2010 and looking forward to chasing down new championships and titles.
---
Today's BMX Racing News ..... Monday, October 26, 2009
---
ABA/UCI Show #4 Live on Go211.com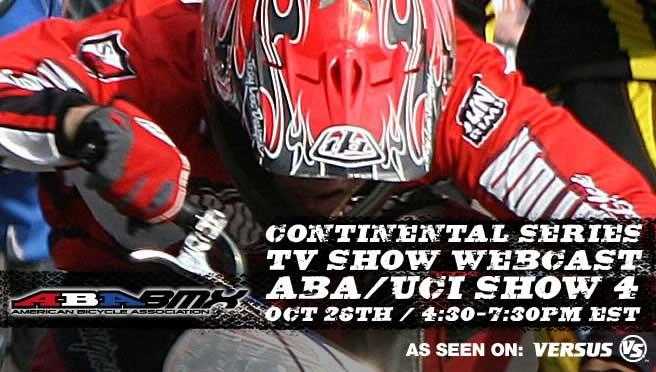 The ABA/UCI Continental TV Series Show #4 will be showing on Go211, Monday from 4:30 to 7:30pm on a continuous loop.

You can also watch shows 1-3 "On Demand" right now.....The price is right, the video is awesome and the racing is HOT!

http://www.go211.com/u/abaucicontinentalseries
---
---
---
---
weekend update - Saturday & Sunday, October 24 & 25, 2009
new REDLINE website goes live

Timed with the introduction and release of their 2010 bike line, REDLINE Bicycles recently pulled the "live" switch for their all new and improved website -- which can be found at RedlineBicycles.com . From the intro, visitors can go in a few different directions; all depending on which kind of bike(s) they are looking for. BMX racing? Freestyle? Cyclo-cross? Single speed mountain bikes? Indoor trainers? ... take your pick.

Once you've picked a bike to look at - all of the pertinent information is easily available with a click of your mouse. Specs, weights, geometry and even links to bike reviews for certain models.

At the top choice bar, visitors can also go to all Redline news - or just break it down to read a particular riders' blogs. (All of you Alise Post fans - she's been updating her blog almost daily between classes at San Diego State!) Like a story - one click can transfer it to your Facebook or Twitter.

And yes; Redline has a good selection of videos for you U-tubers to check out also.

So, give it a browse and select it as one of your Faves. The new RedlineBicycles.com has new content added to it daily.

REDLINE BICYCLES
---
Supercross BMX is proud to announce a new Member to the Factory Race Team!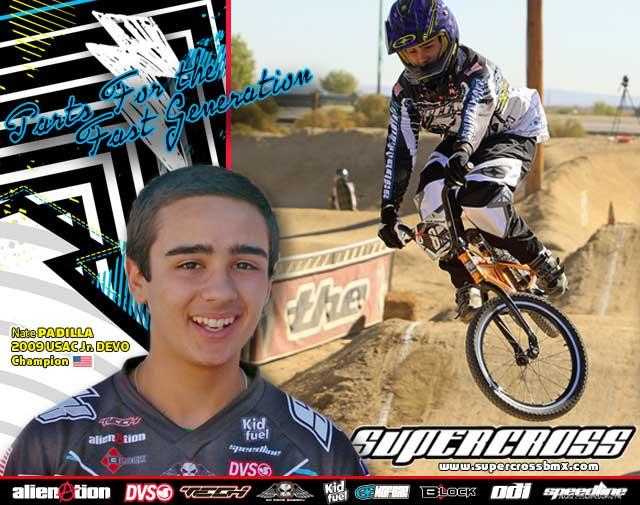 Official at the 2009 ABA Golden State Nationals last weekend was the addition of the 2009 USAC Jr. Devo Champion and all around cool kid, Nate Padilla to the Supercross BMX Factory team. Nate has been around BMX all of his life and had ridden a Supercross for the last 3 years with his previous Sponsor Bellflower Bikes and with Nate's new goal of the 2016 Olympics it was time to move him up to Full Factory Status.
Nate will be hitting the circuit aboard his custom Burnt Orange Anodized ENVY and is gunning for a spot in the NAG 5 Challenge. Nate's next race with the Supercross Factory Team will be the ABA Disney Cup where Nate will be attacking the track with style along with a few of his Pro teamates of Kris Fox, Kenth Fallen, Jimmy Brown, Courtney Tomei and another newcomer to the team Logan Collins.
We at Supercross look forward to Nate and his family calling the Supercross pits home for a long long time.
For more information on Supercross BMX, it's products and it's team, please visit supercrossbmx.com
---
Egg Harbor Township BMX
Annual Veteran's Day Race
| | |
| --- | --- |
| Date: | Saturday, November 7, 2009 |
| Time: | 9:00am - 11:55pm |
| Location: | EHT BMX |
| Street: | Ocean Heights Avenue, Egg Harbor Township, NJ 08234 |
| | |
| --- | --- |
| Phone: | 609-927-9089 (phone only manned on race days) |
| Email: | |
---
---
Today's BMX Racing News ..... Friday, October 23, 2009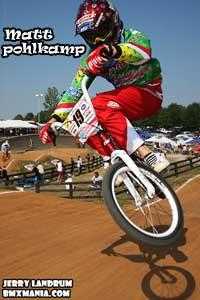 Dan's Competition NBL Grands Report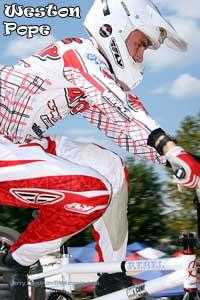 The traditional end of the summer race in Louisville KY saw the guys from Dan's ready to continue the work they had set out to do under their new colors, have fun, represent Dan's Competition & sponsors, and prove that they get serious when it's show time on a BMX track.
Matt Polkamp is always a crowd favorite with his big smile and his ability to be in the mix at any race. This year saw a couple of wins along with some podium finishes in a very talented AA class. The Friday night last chance qualifier had many of the top AA's & Matt was right in the mix finishing 6th. He followed up on Saturday with great riding, but crashed in the main. Matt is often featured on websites & in trade mags sporting his Celly Smelly trademark jersey with his awesome riding style.
The A pro class has had some of the best racing all year between many first year A pros, and Dan's Weston Pope was always seen in the mix. The A pro main event on Friday demonstrated the depth of the talent in one of the crowd's favorite classes to watch with Weston battling to get a 5th. Saturday night's pro spectacular also saw Weston out front, only to get passed by several of his friends & competitors ending up with a 3rd and overall #5 for the year. This was no small feat considering Weston is also a world champion mountain biker & attends college fulltime. Thanks Weston for being a great role model to the teenagers demonstrating that you can "do it all".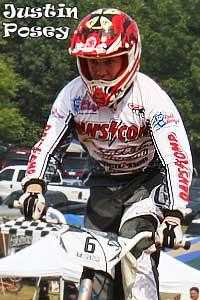 The Vet Pro Class used to be just for guys over 30 that didn't want to quit riding a kid's bike. Well if you paid much attention this year to this class, the talent is much deeper than just any 8 main gate. Scott Moreland's first year in this talented class had Scott learning how to juggle career, family & training for the first time. Scott had a successful Grands with a solid 6th on Saturday and finished overall #8. This was following a great World's Race where Scott earned W#6. Scott's leadership to the younger guys on the Dan's team is why friendship, competition & success can all be had no matter what your age
Dan's east coast rider, 15X Justin Posey almost didn't make the Grands this year. Playing around in the neighborhood 2 weeks before the Grands sent him to the ER with severe ankle & ligament sprain. He spent the next 2 weeks on crutches, ice packs & physical therapy saying he wasn't going unless he could win. Well,apparently the rest & determination must have worked as Justin won all of his motos & the main in 15X and won the cruiser title in the 15-16 Cruiser class. JP is a text book case of patience to all of the boys out there who are "smaller" than everyone else in their class, sometimes it just takes a couple of years!
Dan's west coaster Alden Volle had a fantastic year winning main events from coast to coast. The 13X class is very deep in talent, and Alden was riding awesome and was seen out front in motos and semis throughout the weekend. Alden was just coming off a rough trip to Australia because of the flu during the entire trip, and was ready to make a run at the NBL title. Alden had a tough gate in the main, and couldn't make up enough ground to get to the front, but as always he rode like a champion. Alden was one of the top 13 year olds to make the 13-14 cruiser main. Look for big things to come for Alden.
Many thanks to Dan's Competition for allowing us to represent them as well as our co sponsors: Staats, Celly Smelly's, Tangent, Fly, Vapor & Alienation.
---
Supercross BMX congratulates 2 new ABA #1 Pros!!
Last weekend in a town of Chilliwack, B.C. Canada, the ABA held their Canadian ABA Grandnationals and crowned a new Canadian Pro King and Queen.
And we here at Supercross BMX are proud to call the new Canadian ABA #1 Pro and Women Pro our own. For the ABA #1 Canadian Pro Title, Jimmy Brown came from behind, as he was not listed in the hunt for the title when the weekend started and lap by lap seemed to go faster not losing a single lap and taking the win for the weekend both days and ending up with his first Pro Title.
On the Womens Side, Supercross BMX's Kaila Sweeney was the reigning holder of the crown and went in to the Canadian ABA Grands in the lead to repeat her title and cinched the title chase by winning every lap on the Billy Allen built ABA Grands track to take the #1 Women's Pro Title home for the second year in a row.
Supercross BMX, and it's team co-sponsors of Alienation BMX, No Fear MX, Block Jerseys, Kid Fuel, Speedline Parts, No Fear Energy, DVS Shoes, MJT Banners, TECH BMX Products, ODI Grips, and ESK Clothing all thank Jimmy and Kaila for a great year of racing and are looking forward to the 2010 season.
For more information on Supercross BMX it's products and the Supercross BMX factory team and riders, please visit
http://www.supercrossbmx.com
for up to date news and information
---
Today's BMX Racing News ..... Thursday, October 22, 2009
---
FORMULA LAUNCHES NEW WEB SITE,
READY TO ROCKET NEW FRAMES & COMPLETES!

---
Today's BMX Racing News ..... Wednesday, October 21, 2009
---
---
---
Today's BMX Racing News ..... Tuesday, October 20, 2009
---
Nor-Cal classic pro am/dirt jam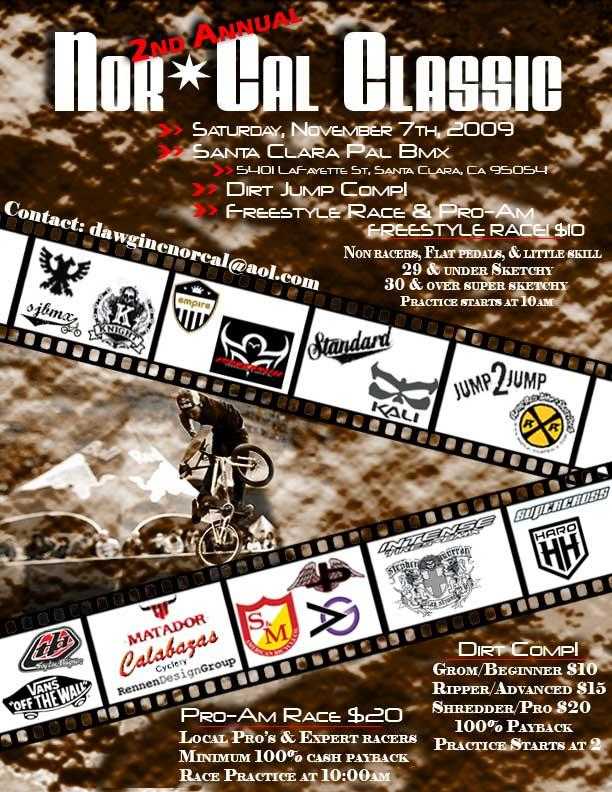 ---
Today's BMX Racing News ..... Monday, October 19, 2009
---
University of BMX Old School BMX Reunion Slagharen, Netherlands
News & Fotos/Bart De Jong-FatBMX.com & Gerrit Does/University of BMX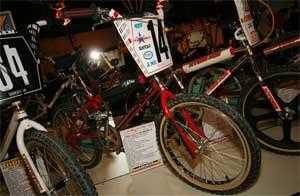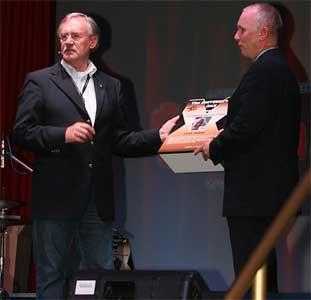 Ask any pro BMX racer from the '80-s/'90-s about Ponypark Slagharen and they'll tell you a story or two. The place has got some history, which kicked off with the first IBMXF World Championships race outside of the USA in 1983 which was won by Clint Miller (not Colony's Clint Millar!).
With the AVRO Fietscross series, European Challenge Cup races with their legendary King Of Dirt events, and some freestyle demos by the likes of Eddie Fiola, Dave Breed, the MBK team, Ron Wilkerson, Dennis Langlais, Martin Aparijo, Carlo Griggs etc., it's clear that the place smells like BMX more than it does like Pony's. Gerrit Does found it time for a BMX Reunion which took place Oct. 2-4, at the park.

Knowing Gerrit you could expect more than just a get together at the bar bringing up old stories. Gerrit had contacted BMX collectors to see if they would be into displaying their bikes during the weekend. With close to 100 bikes present you could say that this was a big success. You can read about who won what in the FATBMX report right here.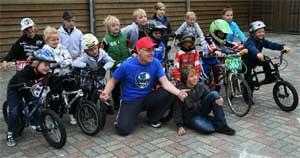 The kids from 2-10 years old were treated by a BMX Clinic courtesy of BMX Playground. Unfortunately Olympic BMX Champion Maris Strombergs had cancelled his trip to Slagharen so the kids had to work with Zonto instead. He did a good job and the kids were into it.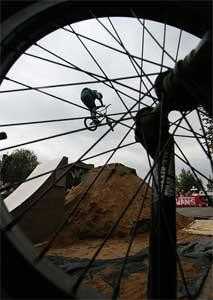 The Paul's Boutique team riders entertained the crowd with some dirt jump demos over the weekend. Dennis Keunen even managed to pull several flips which he had just learned a few weeks prior to the show. With flip master Pim van den Bos out with a broken ankle this move was very welcome. What's a show without a flip? Just ask Bart Bazelmans about that one. Daniel Wijsmuller did whips, truckdrivers and 360 flatties over the "killer jump" and Michael van der Lee and Riccardo Moes kept the show going. Walter took care of the flatland moves with some hitchhikers and cliffhangers over a far from flat surface. On Sunday 5 years old Philip de Jong made a little guest appearance. All in all some live BMX-ing next to the hall where the infamous KOD's took place in the early 1990's.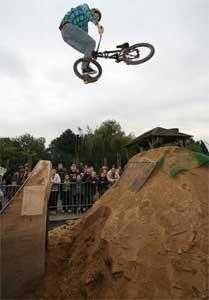 One of the highlights of the weekend was the BMX footage from the 1950-s. Amersfoort is now the birth place of BMX. Forget about California. It was done in Holland first. We showed pictures before, we'll show you some footage very soon. BMX books need to be re-written. Joe Kid shredded on grandma's bike first. Gerrit, Paul Vakkers and Martin v.d. Velden took us through 30 years of BMX with video footage. A nice history lesson for all.

The members of the University of BMX Hall Of Fame were honoured for what they'd done for the sport. Basically win titles for Holland in the many international BMX racing events. Phil Hogendoorn, Anita van de Mortel, Willy Kanis, Melanie Hogendoorn, Karien Gubbels and Louis Vrijdag were some of the members that picked up their plaque.

Rob van den Wildenberg made it on stage and was asked some questions about the 2008 Olympics where he made the final. Willy Kanis and Roy van den Berg announced their retirement of BMX and will concentrate on the Velodrome from now on.

The band DAAN finished off the night with frontman Daniel Levi, a former BMX racer. Mid-gig he threw in a little BMX quiz for the people present. Some of the answers were questionable but at least he showed his involvement in BMX which was a good fit at a night like this.

It was the freestyle crew that had to finish off the night in fashion as the night was still young. No 08h00 race practice the next day. Sweet. - News & Fotos/Bart De Jong-FatBMX.com
---
---
BMX racing news weekend update ..... Sat./Sun., October 17/18, 2009
ABA GOLDEN STATE NATIONALS LIVE WEBCAST SATURDAY AND SUNDAY
Get ready for the ABA Golden State Nationals LIVE webcast, airing this weekend on GO211. Starting Saturday, October 17th at 10:00 am (est), fans can watch Day 1 of this great race. Sunday kicks off at 8:00 am (est) with more exciting races.
Don't miss one race from this event. GO211 Mobile enables fans to watch from their mobile device. Just log-on to go211.mobi from your cell phone, and enjoy the Live Webcast on the GO.
Once the event is over you can enjoy all of the races On-Demand by visiting the ABA Golden State Nationals Profile.
Http://www.go211.com/u/abagoldenstatenationals2009
---
---
---
---
Today's BMX Racing News ..... Thursday, October 8, 2009
---
UCI BMX Supercross Finals Ready To Launch!

---
One's, Arturs Matisons is back with big win in italy!

ONE/Kenda news
ONE KENDA press release
ONE/Kenda's Arturs Matisons from Latvia took his first victory after a long injury.
In Besnate, Italy, Arturs won the first BMX international Fast Cross of 2009. In the 2nd one he took 8th place.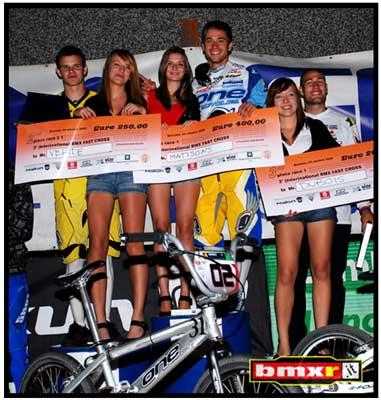 Next race: UCI Supercross Frejus, France - Oct. 9/10
ONE KENDA is sponsored by:
KENDA, PINCH GEAR, KMC, SHIMANO, BOLLÉ, THE Industries, SINZ, WLM DESIGN, UFO, THOMSON, ODI, NIKE,
PRO GOLD
---
Today's BMX Racing News ..... Wednesday, October 7, 2009
Northwest BMXer, Mike Raich Lost to BMX Racing!
Legendary BMX facilitator, Mike Raich has passed away following a severe and now fatal heart attack last Friday following his passion.
Our thoughts and prayers are with Mike's family.
Lance Maguire President, Emerald Valley BMX Association. www.evbmx.com
---
---
Today's BMX Racing News ..... Monday, October 5, 2009
---
---
Cyclecraft Announces Full On Factory Team For 2010!

Orlando, FL October 2009- As a successful 2009 racing season is drawing to a close, CycleCraft is off and running preparing for the 2010 racing season. As such, we are pleased to announce to the 2010 Factory Team. We have been able to keep the core of the 2009 Factory Team in place, while adding some great riders for the 2010 campaign. To achieve as much exposure as possible for CycleCraft and our co-sponsor brands, the size of the factory team has been expanded from 5 to 10 riders.

In addition to adding great riders to the team, we have been fortunate to secure our primary group of partners/ sponsors from 2009 and add some great new sponsors for 2010

.

Profile Racing (profileracing.com), No Fear (nofear.com), Sinz Racing (sinz-racing.com), Fly Racing (flyracing.com),

Intense Tire Systems (intensetires.com), MCS Bicycles (mcsbicycles.com), Odyssey BMX (odysseybmx.com),

CyberHorse Sportswear (chsportswear.com), 24/Seven Graphics (24sevengraphics.com), HRP Designs (hrpdesigns.com),

Kovachi Wheels (kovachiwheels.com), Carrollwood Bicycle Emporium (cbebikes.com)

Look for the CycleCraft Factory Team at the Florida SSA races and the NBL and ABA Nationals throughout the country. In the coming weeks, information will be released regarding the new line of CycleCraft aluminum frames. For more information about CycleCraft, please visit our website at

www.cyclecraftbmx.com
---
COMING, THURSDAY FROM BMX MANIA!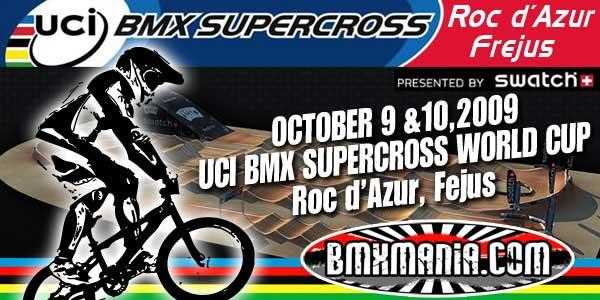 ROCKIN' BMX RACING FROM THE FRENCH RIVIERA!
THE UCI BMX SUPERCROSS FINAL SHOWDOWN!
---
Weekend BMX racing news edition ..... Saturday/Sunday, October 3/4, 2009
---
FREE SHIPPING AT 310ProShop.Com!

Check it out! Need to get your race stuff up to date and ready for the 2010 season?
---
ABA/UCI BMX Series on VERSUS Network!

Gilbert, Arizona- October 1, 2009—
The American Bicycle Association and VERSUS are proud to announce an agreement to televise the ABA BMX events and the 2009 UCI Continental events.
The ABA and it's production crew have been working on these action packed events and shows for most of this season.
The ABA is super excited to bring all the action to the fans and households across the USA.
The ABA has been experiencing steady growth in membership and will continue growing and building upon the great success of BMX racing's 2008 Olympic debut.
The ABA and VERSUS Network will deliver over 10 hours of programming to an audience of over 56 million homes.
With BMX racing emerging as the newest Olympic action sport in 2008, and with the American's claiming three of the first six BMX Olympic medals ever awarded, the ABA is poised for tremendous growth leading up to the 2012 Olympics in London.
The televised race series will focus on the UCI events to be aired on the following dates: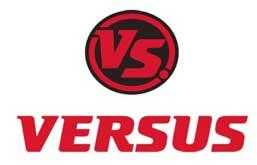 VERSUS - Mon 09/28/2009 4:30 PM -- Eastern
VERSUS - Mon 10/05/2009 4:30 PM -- Eastern
VERSUS - Mon 10/12/2009 5:00 PM -- Eastern
VERSUS - Mon 10/19/2009 5:00 PM -- Eastern
VERSUS - Mon 10/26/2009 5:00 PM -- Eastern
VERSUS - Mon 11/02/2009 5:00 PM -- Eastern
VERSUS - Mon 11/09/2009 5:00 PM -- Eastern
VERSUS - Mon 11/16/2009 5:00 PM -- Eastern
VERSUS - Mon 11/23/2009 5:00 PM -- Eastern
VERSUS - Mon 11/30/2009 5:00 PM -- Eastern
About the American Bicycle Association - ABA (American Bicycle Association), formed in 1977 and headquartered in Chandler, Arizona is "The Sanctioning Body of BMX"©. The ABA organizes BMX racing for boys, girls and adults, nationwide and Canada. With 60,000 active members, 274 racing facilities and a 27 event-national race schedule; ABA is the largest promoter of action sports. For additional press information about ABA, the sport of BMX, ABA events or Professional racers, call Shannon Gillette at (480) 961-1903 X-144.
To find races in your area or view the national event schedule, visit www.ababmx.com..
---
SAINT ETIENNE INDOOR BMX ISSUES Trophée des Nations CHALLENGE!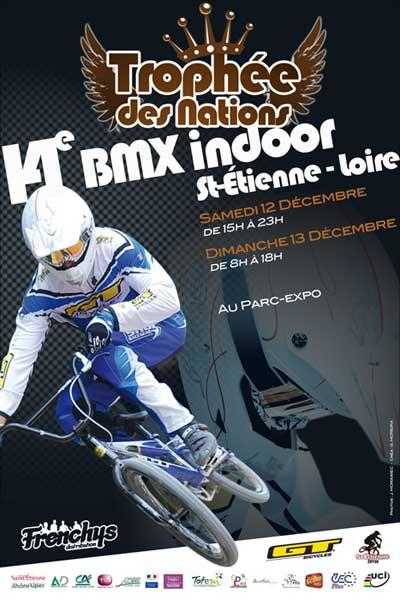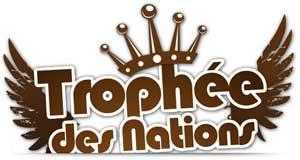 Get ready for the first international competition of the French BMX season!
It's a CLASSIC, and it's THE SAINT ETIENNE INDOOR BMX taking place December 12 & 13, 2009!
This year, the race format a little different with the introduction of "Trophée des Nations" (NATIONS TROPHY) replacing the traditional open evening.
The cash money for this trophy will be equivalent to UEC "Euro Round" Elite cash money.
A ranking of the 4 best performing riders from each nation will qualify to win the BMX "Trophée des Nations".
The St. Etienne race organizers are inviting all BMX Nations to come and take on the challenge, "You are all welcome".
Sunday will be, as usual, awesome Challenge Class racing
More info to come shortly and will be available on the race web site at www.ST-ETIENNE-BICROSS.com.
---
---
Today's BMX Racing News ..... Friday, October 2, 2009
---
---
---
---
Today's BMX Racing News ..... Thursday, October 1, 2009
---
---
2010 NBL National Series Schedule Released!

September 26-27/09, Supercross Nationals, Woodward, PA, Camp Woodward East, Regional Championship / Big-A
October 3-4/09, Illini Nationals, Springfield, IL, Springfield BMX, Regional Championship / Big-A
October 17-18/09, Fall Classic, Sarasota, FL, Sarasota BMX, Regional Championship / Big-A
October 24-25/09, Silver State Nationals, Nellis, NV, Nellis BMX, Regional Championship / Big-A
November 27-29/09, US Open, Morristown, TN, Great Smoky Mtn. Center, US Open
November 28-29/09, Thanksgiving Nationals, Morristown, TN, Great Smoky Mtn. Center, Big-A
December 27/09, President's Cup, Louisville, KY, Broadbent Arena, State vs. State
December 28-29/09, Christmas Classic, Louisville, KY, Broadbent Arena, Elite
January 9-10, TBA, Big-A
January 23–24 , Coyote Nationals, Goodyear, AZ, Estrella Mountain BMX, Elite
February 13-14, Southern Charm Nationals, McDonough, GA, Sandy Ridge BMX, Big-A
February 27-28, Roadrunner Nationals, Las Cruces, NM, Roadrunner BMX, Big-A
March 6-7, Spring Nationals, Morristown, TN, Great Smoky Mtn. Center, Big-A
April 3-4, Easter Classic, West Palm, FL, Okeeheelee BMX, Elite
April 10-11, Gator Nationals, Tampa, FL, Tampa BMX Raceway, Big-A Plus
April 24-25, All-American Nationals, Fresno, CA, FBX BMX, Elite
May 8-9, Freedom Nationals, Woodbridge, VA, N.O.V.A. BMX, Elite
May 22-23, Dixie Nationals, Lexington, SC, Lexington BMX, Big-A Plus
May 29-30, Keystone Nationals, Pottstown, PA, Trilogy Park BMX, Big-A Plus
June 12-13, Heartland Nationals, Akron, OH, Akron BMX, Big-A
June 26-27, Stars & Stripes Nationals, Pittsburgh, PA, South Park BMX, Elite
July 3-4, Music City Nationals, Nashville, TN, Music City BMX, Elite
July 10-11, Great Lakes Nationals, Pontiac, MI, Waterford Oaks BMX, Big-A Plus
July 24-25, Constitution Classic, Trumbull, CT, T.R.A.C.K. BMX, Big-A
July 31/Aug 1, Hoosier Nationals, Evansville, IN, Burdette Park BMX, Big-A Championship
August 14-15, TBA
September 3-4-5, Grand National, TBA, Elite
---