Known as the "Greatest Race On Earth" the 2009 Grand Nationals is geared up to put on a great display of racing, entertainment, and excitement. The best riders in the world, including GO211 Athletes Donny Robinson, Randy Stumpfhauser, Danny Caluag, Tim Dinger, Joey Bradford, and Alise Post are gathering at the Tulsa Expo Square in Tulsa, Oklahoma.
The 2009 ABA Titles will be awarded this weekend, so fans won't want to miss any of the championship races. During the LIVE webcast fans can chat with each other in the GO211 Chat Room and also watch from their cell phones with GO211 Mobile. Visit go211.mobi on your mobile device and enjoy the webcast on the go.
Friday Nov. 27th: 8:00 am (est)
Saturday Nov. 28th: 8:30 am (est)
Sunday Nov. 29th: 9:00 am (est)
http://www.go211.com/army/abagrandnationals2009/
---
PRO GATE TO RAFFLE SINGLE RIDER PRO GATE AT ABA GRANDS!

SINGLE RIDER UCI PROGATE RAFFLE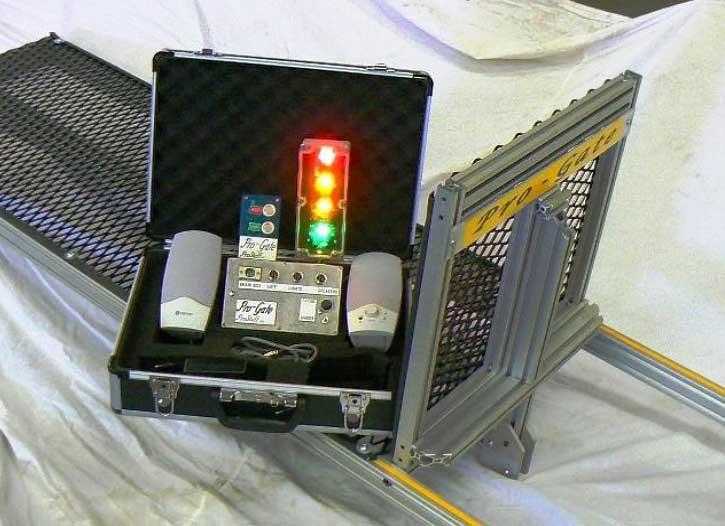 Here is what you get for $25 if you win!
The complete Gate assembly with all pneumatics. Full set of personal controls which includes, Brain Box, Power Box, Charger, Speakers, Personal Light Set, all cables in a black Aluminum case
The Ramp and FRL are not included but can be purchased separately if desired.
---
URBAN RIDE SHOP OFFERS CLASSIFIED ADS.....TRY IT NOW!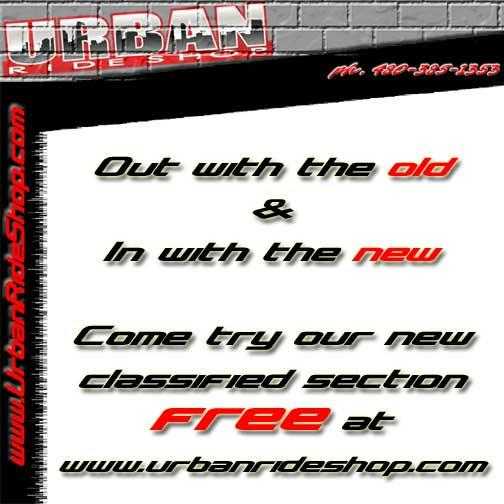 SELL YOUR STUFF FOR FREE AT URBANRIDESHOP.COM!
---
Crupi-Europe and Crupi are parting ways.
A new POWERHOUSE BMX Racing Team has been formed in Europe. With Team Manager, Jan Schippers in leadership and 'Mega Trainer', Jorg de Louw keeping everybody fast and motivated, this new team could take things to the top of the Euro Rounds and UCI Worlds racing! Here's the scoop.
- - - - - - - - - - - - - - - - - - - - - - - - - - - - - - - - - - - - - - - - - - - - - - - - - - - - - - - - - - - - - - - - - - - - - - - - - - - -
FROM THE TEAM MANAGEMENT: After years of working together with Crupi, Crupi-Europe is parting ways and we will be ending a great relationship with Crupi. The European team decided to go its own way with a different bike sponsor for 2010. Everybody from Crupi-Europe would like to thank Greg and everyone of the Crupi family for all the great things we did together over the last years. THANK YOU, and see you all at the races.
Thanks for everything Greg! Team management - Jan Schippers & Jorg de Louw
POWERHOUSE EURO TEAM FORMED!
The former Crupi-Europe team will continue as Intense BMX Europe.
The Intense BMX Europe team is proud to announce that, for the 2010 BMX season, it will be supported by : Intense BMX, Shimano, Alpinestars, Sinz, Rockstar, THE, Elkay sports, Berma plaatwerk and Berma BMX race parts.
We would like to thank everyone who made this possible. Special thanks go out to Pete Dylewski at VSI products and Arno Kanis at Veltec for making it happen.
The line up for the Intense BMX Europe team 2010: Arnaud Dubois, Elite men, Belgium ..... Lorin Martinez, Junior men, France ..... Maartje Hereijgers, Junior women, the Netherlands ..... Klavs Lisovskis, Junior men, Latvia ..... Jeffrey Hoogland, Junior men, the Netherlands ..... Abbie Taylor, Junior women, England ..... Kristaps Vinters, boys 16, Latvia ..... Jordi Schippers, boys 15, the Netherlands ..... Roy Bax, boys 12, the Netherlands
Our new website will be launched soon, we'll keep you posted!
Team management - Jan Schippers & Jorg de Louw

www.vsiproducts.com - www.veltec.com - www.intensebmx.com - www.shimano-eu.com - www.sinz-racing.com - www.the-industries.com - www.alpinestars.com - www.rockstarenergy.nl - www.elkaysports.com - www.berma.nl
---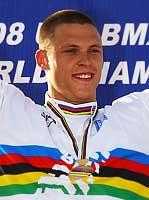 VOTE FOR MARIS STROMBERGS FOR Latvian Sports Personality of the Year!
Vote for Maris Strombergs for Latvian Sports Personality of the Year....2000 Votes will get him in the last 3 to be decided on Latvian National TV at the Awards Show! To vote for Maris, hit the link below, click next to his name at the end of the list, type in the 4 digit security code and hit the little button that says, "Balsot"......its quick an simple! Vote more than once, let's help Maris Win!
---
Today's BMX Racing News .....
uci ANNOUNCES OLYMPIC CYCLING PICTOGRAMS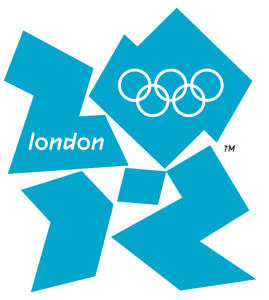 BMX Mania Editor's Note: What's a "Pictogram"? They're something you don't think about much, but the Olympic Pictograms are pretty important to the overall event. The little pix will be on all media related items like posters, tickets to events, merchandise (T-Shirts!) and ALL OVER London when the games are in session. They're like little road signs, pointing the way to the venues, pretty important but not something that most of us would think about. But......Here they are, and that means that the 2012 Olympics are ON THEIR WAY!
BMX
MOUNTAIN BIKE
ROAD
TRACK
UCI announces Olympic Pictograms for the 2012 Olympics!.....The pictograms representing the four cycling disciplines on the 2012 London Olympic programme have been unveiled in London.
The British organizers, in consultation with the International Cycling Union (UCI), have come up with four distinct pictograms for BMX, mountain bike, road cycling and track.
The four disciplines can be clearly distinguished in the pictograms. The BMX is symbolized by a rider clearing a jump. He is on a small bike, typical of this specialty, and is wearing a helmet with a visor. For the (cross country) mountain bike the rider is on uneven and rocky terrain. The road cycling pictogram is simpler: It shows a rider in the traditional road cycling position. Finally, track cycling is symbolized by a rider wearing a streamlined helmet and using a bike with disc wheels; his position gives an impression of high speed.
In total, 38 pictograms have been designed for all the Olympic sports.
Olympic Games pictograms were first used at the 1948 Games in London. They have been a regular feature of the Olympic movement since the Tokyo Games in 1964, and are updated for each edition.
The 2012 cycling pictograms will be used, accompanied by the London Games logo, on tickets, signs and at the cycling venues at the Games.
At the unveiling of the pictograms, British Olympic Association Chairman Lord Moynihan said, "In 2012 Olympic sports and athletes will have a unique opportunity to showcase themselves to the UK and the world and the pictograms will help do that. They look fantastic and I am confident that they will become a key visual icon of the London 2012 Olympic Games."
---
GARY ARAGON NAMED NBL'S NEW CEO

Former Private Enterprise Services Expert to Build NBL's Future and Its Vision to Support the BMX Racing World
HILLIARD, OH. (Nov. 24, 2009) — Gary Aragon, of GJ Aragon Consulting, enterprise services experts, was appointed by a unanimous board vote to assume the newly created role of Chief Executive Officer of the National Bicycle League, Inc.
Mr. Aragon will serve as the NBL's primary executive and chief spokesperson for the organization. In addition, his responsibilities will include the implementation of the new strategic plan nearing completion by the board.
In making the announcement, Darol Carr, Chairman of the Board said: "Gary is the right executive to move NBL into the next phase of its evolution. At GJ Aragon Consulting, he had a successful history of implementing transformative and creative solutions — helping to make his clientele highly successful. He's a solutions expert with a stellar reputation and proven track record. We are privileged to have him help formulate and implement this next stage of the NBL, as its members and the sport continue to grow and our mission expands. He'll also be valuable in helping NBL determine the optimal structure for the league as we move into the future of BMX."
Gary Aragon said: "I'm very excited about the opportunities presented in leading the NBL. The NBL has a brilliant future ahead, and I am thrilled to be working with such a talented group of people. I am especially pleased to work for an organization that is focused on and dedicated to the exciting world of BMX. The current team has created an excellent point from which to grow the organization, and the new plan, once in place, will truly advance BMX racing as the world-class sport it is."
Bob Tedesco, one of the initial founders of the organization, added: "When I first flew in to meet with Gary to discuss this opportunity, I knew right away that he understood the vision and mission of our organization. After some discussion, I could tell that he was ready to help us expand that vision even further and bring us to that next level we want to get to."
Gary Aragon was a principal at GJ Aragon Consulting, serving clientele from the public and private sectors in enterprise solutions, including finance, operations, sales, marketing, technology and human resources. There, Mr. Aragon was able to assist clients with a unique skill set that brought creative solutions to difficult and challenging situations.
Mr. Aragon sits on the boards of several organizations with a mission to help children and is the President of the Bartow Adoptive and Foster Parent Association of Georgia. He is a graduate of Florida International University.
For more information on the NBL, please visit www.NBL.org.
---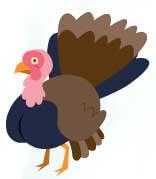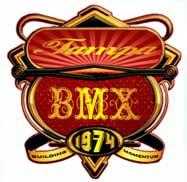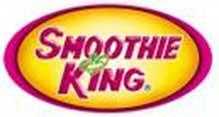 TAMPA BMX RACEWAY
17302 DALE MABRY HIGHWAY
TAMPA, FLORIDA 33549
813-265-1269
GOBBLE GOBBLE DOUBLE RACES
&
FOOD DRIVE FOR THE NEEDY
Sunday November 22, 2009
Come on out to Tampa BMX for the first DOUBLE RACES of the season!
Smoothie King and Tampa BMX have joined together to offer each rider that brings
1 can of food $.50 off a small smoothie or bring 2 cans of food and get $1.00 off
a large smoothie at this event!
Registration: 11:00 - 12:15
Practice: 11:00 - 12:30
Race 1 (points only) 1:00
Race 2 (special trophy for every rider)
Following brief intermission after first race
Practice only $ 3.00
Race 1 5.00
Race 2 7.00
---
Big Feature Race At Fresno's Woodward Park Bike Complex!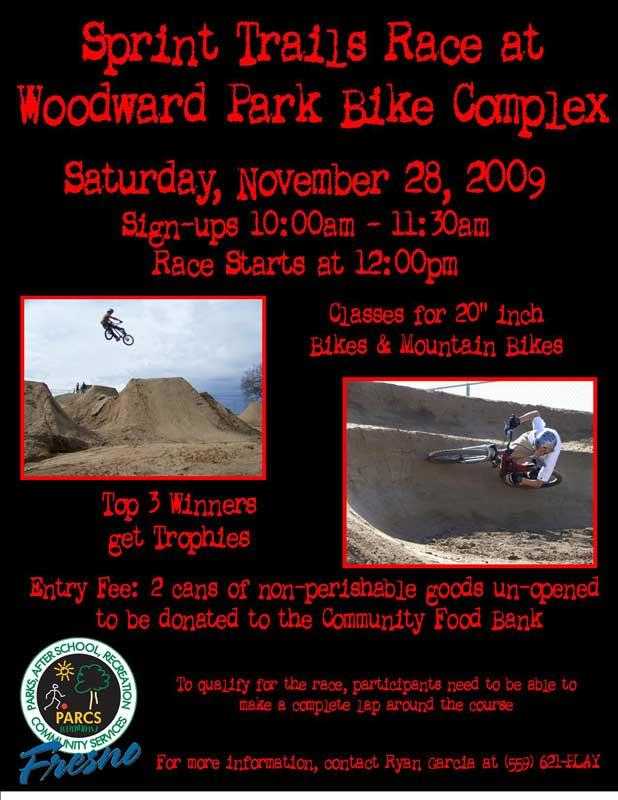 ---
VOTE NOW IN THE BAWLS BMXER CONTEST!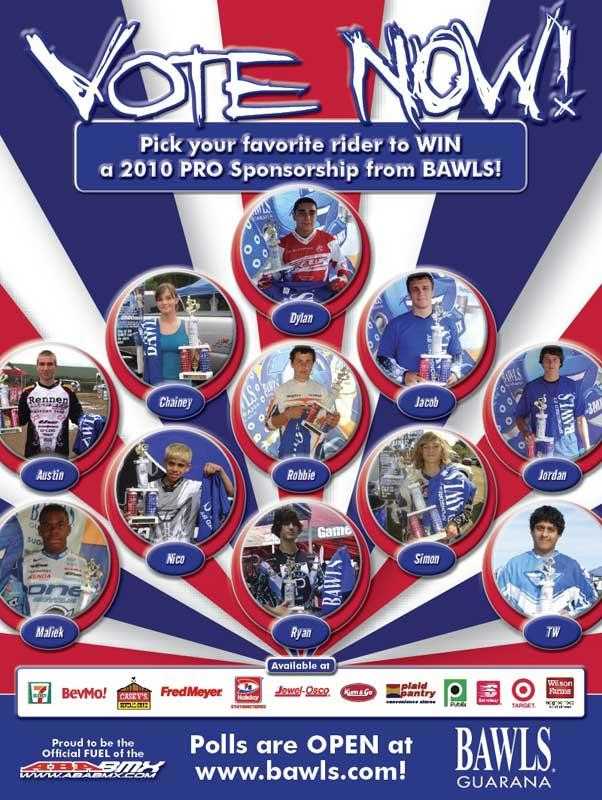 ---
New Frame Company Picks Up Josh Meyers & Hot New Team!

With over 10 years having been put into studying, testing and researching of frame geometry as well as the construction and stresses of the frame that is being created by the demands of the evolution of today's BMX tracks. Ssquared Bicycles has come up with the winning BMX frame design, and called it the "CEO". The new "CEO" frames will be offered in 7 different sizes. The Junior, Expert, Expert XL, Pro, Pro XL, Pro XXL and Pro Cruiser will be available in mid December at better bike shops. Until then check us out at ssquaredbicycles.com starting November 25, 2009 for more information.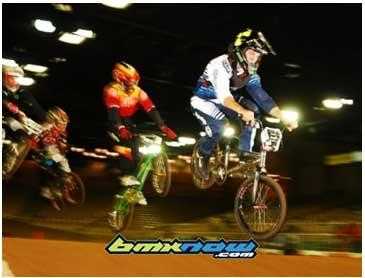 Recently at the ABA Disney Cup, the final prototype "CEO" took its maiden flight. Factory rider, Josh Meyers did nothing less then fly to the front of the pack and pick up the A Pro win! Josh was heard saying. "This is the best bike I have every ridden."
Other riders who will be riding the new Ssquared "CEO" frames are the Bent Frame team members of, Vet Pro Geofrey Ssengoba, 16 Expert Blake Sawyer, 11 Expert Mazin Shehayeb, and 7 Expert D.J. Foster. Along with test pilots Vet Pro Domingos Lamoglia, 13 expert Hobie Hoke, and 25- 29 Expert Bill Young.

Now you can have the same great equipment as these riders, to help take you to the front of the pack.
The "CEO" from Ssquared Bicycles, not reinventing the bicycle just making it better!
A Lot Better!
---

The Supercross Factory Team is on the way to the 2009 ABA Grands