---
January 2009
---
Vendetta/Elite Bikes - #1 Bike Shop Team @ the Sooner Nationals!!

Well, this was a successful trip for sure!! Vendetta/Elite Bikes left Guthrie, OK, with 1st place for both days! How'd they do it? They came loaded with an action-packed crew, executed their plan and went home happy!!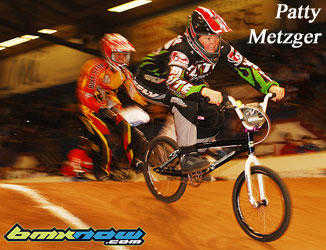 Let's hear it for Patty Metzger! She picked up a respective 6th, stepping down to the 17-27 Girls Class on Saturday, while also picking up a 1st Place in her 36-40 Cruiser class. On Sunday, it HAPPENED! Yes, that's right, she DOUBLED! 1st Place in 28 & Over Girls and 36-40 Girls Cruiser!
In 36-40 Expert, these two guys were tag-teaming it up all weekend to take home 1st and 2nd -
James Starks 1st Place Saturday/Sunday
Jerry Pricer 2nd Place Saturday/Sunday
Race Results for Vendetta/Elite:
Brett "The Threat" Benson - 9/10 Open - 2nd Saturday/1st Sunday
Brett "The Threat" Benson - 9 X - 2nd Saturday/3rd Sunday
Alyssa Canevari - 11 Girls - 2nd Saturday/3rd Sunday
Cody Dyer - 16 Cruiser - 6th Saturday/4th Sunday
Jerry Pricer - 36-40 Cruiser - 2nd Saturday/1st Sunday
James Starks - 36-40 Cruiser - 8th (crashed - while holding down 1st)/2nd Sunday
www.vendettabmx.com - www.formbikes.net - www.elitebikeshop.com
We'll see ya in Lake Perris!
---
---
---
---
---
---
---
Custom Cycle Supply Hooks Up With Sunday! Bikes
Custom Cycle Supply is very pleased and excited to announce that it has reached an agreement with Sunday! Bikes to distribute their frames, forks and handlebars. "We are showing bike shops that we aren't just about the racing side of BMX." said Brian Fell, Custom Cycles Marketing Director.
"We have been at the forefront of freestyle before and adding the Sunday! brand to our already impressive line-up just helps to solidify our place in the market."
With a new website and a fresh out look on 2009, Custom Cycle Supply is helping bridge the gap between the "Hardcore Shop" and the more reserved retailer.
We invite you to log-on the ccsbmx.com and take a look at what we have to offer.
We think you will be pleasantly surprised.
---
ALSO.....Kovachi Wheels Factory Team will host a BMX clinic at the Southern Charm Nationals at Sandy Ridge BMX in McDonough, Ga on Friday February 6th from 12-2 pm.
Registration will be at 11am.
Price is $25.00 and includes a t-shirt and a goodie bag.
Now is the chance to perfect those BMX skills and get the track dialed in.
---
---
BMX MANIA PHOTO OF THE DAY!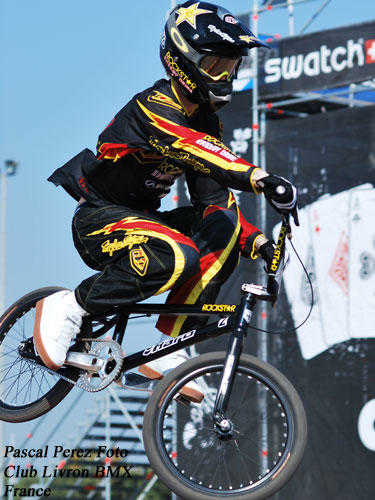 ---
VRP/Bike Alley in Oklahoma, Rockin' The ABA Sooner Nationals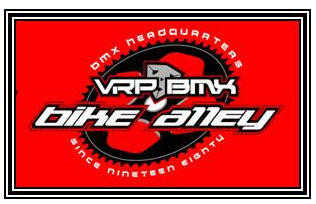 With most of the team getting ready for the upcoming Perris National in California, we only had two riders in Oklahoma. But, both riders were out to keep the VRP/Bike Alley name in the minds of the competition. Those two riders were Dani George and Reid Campbell.
After a tough crash during Friday night's pre-race, Dani with a bad knee and all came out to race on Saturday. She had a tough battle with ex- teammate Carly Dyar and after some bar banging Dani finished up with the 4th. On Sunday Dani came out swinging she went for the pass in the second turn to take the lead but was pushed high and still managed to take the overall 3rd.

That takes us to "The Rocket" Reid Campbell. Brand new gear and brand new bikes he was ready to roll. On Saturday he would finish with a 3rd in cruiser and a 4th in class. Now, with some time on the new bikes he was ready to go on Sunday. In cruiser he had a great battle with Justin "The Juice" Richmond (Saturday's winner) and came away with the first after some nice moves. In class it was much the same with a strong race and a nice finish for 2nd.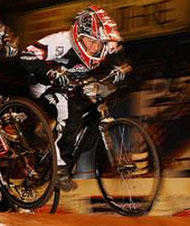 Thanks to all of our sponsors for making this happen. Bike Alley, Intense, Sinz, THE, ODI, Troy Lee Designs, Chism, NEO Oil, Red Brick Pizza, Vapor, House of Stickers, LDC Components and for the hydration that fuels the team to victory.....Vitamin Water!
---
Matt Pohlkamp and JW BMX Release The "Ruckus" stem!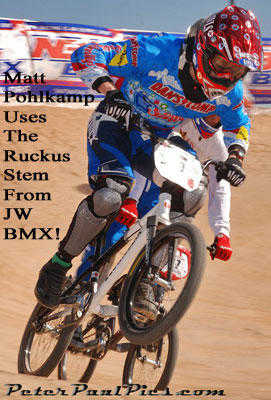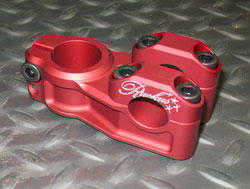 The Matt Pohlkamp "Ruckus" stem is finally available to the public. Made with attention to detail and precision this stem is ready to point your bike to podium!
According to "The Man" hisself, "I've known Jeff Whitaker, the mastermind behind JW bmx, for over a decade. He is a full blooded BMXer who makes his own products himself, here in the USA. He rides so he knows what's good...the "Ruckus" stem he made for me is in fact better than good. I'm proud to be affiliated with Jeff and JWbmx"
Features:
3 sizes - 43mm, 53mm and 63mm reach
4 colors - Matt Black, Pohlkamp Buffed, Deep Red, and Blue
8mm bolts on the h-bar clamps and steerer clamp hold everything tight (Allen wrench included)
Two piece h-bar clamp to save weight
Special slit on steerer clamp allows for more thread engagement to eliminate stripping
3-D machining helps to shave some weight without sacrificing strength (Looks good too!)
Weight - 10.3oz
MSRP - $70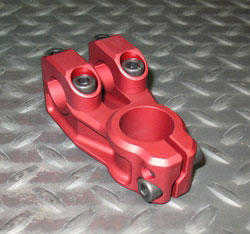 To purchase visit www.JWBMX.com or e-mail Sales@JWBMX.COM
---
ABA Sooner Nationals / UCI BMX North American Continental Round 2
Guthrie, Oklahoma - January 24-25, 2009
Saturday/UCI & ABA Sooner National
Elite Men (33 Riders)

1 Mike Day 2 Kyle Bennett

3 Khalen Young 4 Marc Willers

5 Donny Robinson 6 Nic Long

7 Cristian Becerine 8 Jarrett Kolich

Elite Women (7 Riders)

1 Dominique Daniels 2 Alise Post

3 Stephanie Barragan 4 Arielle Martin

5 Krystal Hime 6 Danielle Brisson

Junior Men (13 Riders)

1 Denzel Stein 2 Tory Nyhaug

3 Riley Stair 4 Sean Lechner

5 Elliot McGrath 6 Connor Fields

7 Nick Benetti 8 Jordan Seward

Vet Pro (13 Riders/ABA Points Only)

1 John Purse 2 Kenth Fallen

3 Greg Romero 4 Chad Street

5 Eric Rupe 6 Doug Crowell

7 Jeremiah Oliver 8 Robert Harris
Round Two of the North American UCI Continental points chase went down Saturday at the ABA Sooner National in Guthrie, Oklahoma. In the Elite Men's final, Mike Day and Kyle Bennett were bar to bar thorough the pro section until the 2nd turn when Mike took control and on home for the win. In Elite Women, it was Dominique Daniels, Alise Post, Stephanie Barragan, and Arielle Martin pretty much wire to wire. Junior Men's race action saw a good race with Rookie Junior, Connor Field leading until the last turn, where he lost power, and slid out leading to the order above.
---
---
LLC Launches Fast French Girl Website!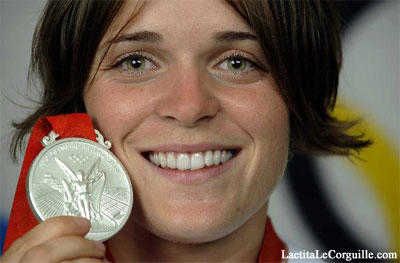 One of the fastest of the fast, Laëtitia Le Corguille, has just launched her very own slick looking website, at www.laetitialecorguille.com.
Laëtitia has some up to date news on what she's up to, a complete biography, race results and tons of super cool photos of Laëtitia in action. (AND of course, some pix of her with her Olympic Silver Medal.)
Check it out for all the news on one of the fastest little ladies in BMX!
---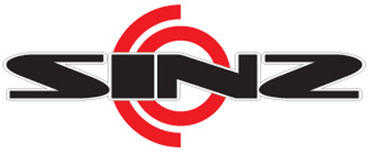 SINZ Sticky Grips

Sticky Grips have been revamped for 2009 from SINZ Racing Components. A new design with the best attributed from the old sticky grip, now added on with a thicker grip end, SINZ Logos, along with 3 different grip lengths to choose from - Mini (92mm), Expert (115mm), and Pro (130mm), and now 4 colors, there is a grip for everyone. The super soft knurled surface gives tons of gription, loads of comfort, and give you just the right amount of sticky feel to keep your hands right on the grips in all conditions.
SINZ Sticky Grips are available in Mini, Expert, and Pro size, come in Red, Blue, Black, and white, and have a suggested retail price of $8.99
Hi-Lite your bike with SINZ Racing components. All of SINZ Racing Products can be found at bike shops world wide. For more information on SINZ Racing Products, please visit www.SINZ-Racing.com
SINZ has a full offering for riders of an affordable line of high quality BMX race products. SINZ offers products in a wide variety of sizes and colors as well as having different price levels of components. From inexpensive quality parts to full on Pro race level items, SINZ has a parts offering for everyone.
---
J&R NAILS BMX PRICES ON DK, THE, WE THE PEOPLE AND FLY RACING!
JOIN THE DIRECT LINK SUPPORT TEAM IN 2009!

This is your chance to be on one of the coolest support team programs in BMX!
Since 1983, Direct Link has had a rich history of producing great BMX talent. And our frames? This is not your typical frame made in some overseas factory. This is the real deal. Hand made by one of the best BMX frame builders the world has ever known. It just doesn't get any better than an American Made Direct Link!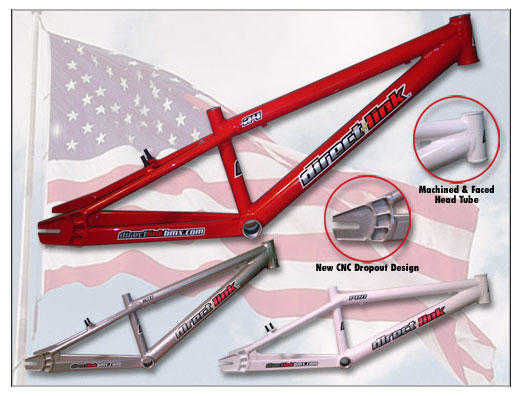 The sport of BMX was born here in the USA and so was Direct Link. Our first frames made way back in 1983 are still highly sought after collectors items. Our new generation of light-weight state of the art aluminum frames share a common lineage with some of the most tricked out, lightweight BMX frames ever produced. Remember the original PK Ripper and Floval Flyer? The ones made in the good ole' US of A? Our frame builder built each of those, and he continues to build the best BMX frames some 30 plus years later!
Here's the best part! Direct Link BMX Systems is now offering unheard of pricing on frames for both Support Team riders and Bike Shop or Club Teams.
Direct Link Support Team Program: Riders are required to sign a one-year agreement and must also purchase and wear a Direct Link Support Team jersey. Support Team riders will be eligible to receive the same team discounts on parts, clothing and components from our co-sponsors as Factory Team riders. Contact tim@directlinkbmx.com for Support Team pricing.
Bike Shop and Club Team Program: Local bike shop and club teams are the backbone of BMX. This is where the real racing is done. On local tracks in towns here in the USA and the world over. Our next great Olympic BMXer's are out there right now, getting started in BMX and riding on bike shop and club teams. Contact tim@directlinkbmx.com for Bike Shop Team pricing.
We'd like to see your team on Direct Link for 2009. This is your chance to get your team on the best BMX race frames at unreal prices. Teams are required to purchase a minimum of three frames to get the team discount.
Get on board an all American Made Direct Link at Support Team or Bike Shop Team pricing! Interested? Then contact tim@directlinkbmx.com, or call 402-341-5423 for all the details. You will be very happy you did. Good luck to all teams and riders this season!
---

Intense Tyre Systems Micro Knobby Foldable Kevlar® Beaded Tires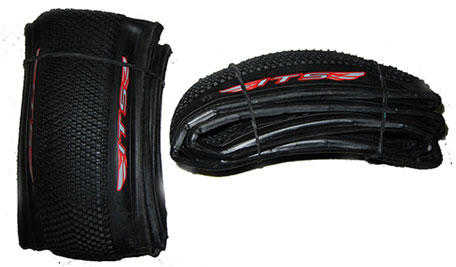 Intense Tyre Systems is proud to announce the arrival of the Super Lightweight Foldable Beaded Micro Knobby BMX Tires.
The Micro Knobby has become the most popular tire in BMX and now is available with a foldable Kevlar® Bead and a single ply Ultra Light Weight casing. The weight of each tire had dropped on the average of 50 Grams; making the worlds best tire that much better. Rotational weight is the most crucial weight you can reduce to help you go faster, and the new ITS foldable Kevlar® Bead is the least expensive way to do so.
The Micro Knobby features Intense Tyres exclusive C3 Homegrown Rubber Compound, which helps make this the perfect all around tire.
The Micro Knobby will deliver the best ride with the perfect amount of grip, while the ultra light weight of the tire will have you rolling faster than ever.
The Micro-Knobby has more than 5,000 knobby's per tire and the knobs are ramped for a super fast rolling ride with very low resistance but still an incredible amount grip. Tightly spaced and harshly square, the Knobby layout makes this the world's perfect all around tire.
Tire Weights-
20 x 1" = 190 Grams
20 x 1 1/8th = 230 Grams
20 x 1 3/8th = 265 Grams
20 x 1.5 = 280 Grams
20 x 1.75 = 375 Grams
20 x 2.0 = 465 Grams
The Intense Micro Knobby foldable Kevlar® Bead tire is available in 13 sizes-
20 x 1", 20 x 1 1/8th, 20 x 1 3/8th, 20 x 1.5, 20 x 1.75, 20 x 2.0, 20 x 2.25, 24 x 1 1/8th, 24 x 1 3/8th, 24 x 1.5, 24 x 1.75, and 24 x 1.85 and retails for $29.99 and can be found in stock at VSI and dealers world wide.
For more information on the line of the Intense Tire Systems, please check out http://www.intensetires.com. Intense Tire System is proud to be associated with the finest Bicycle dealers' world wide. Intense BMX Products are a division of VSI Products. – www.vsiproducts.com
---
Yums shoes enters BMX racing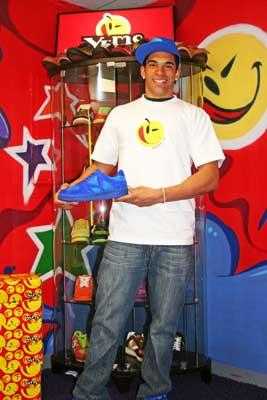 Yums Shoes is excited to announce they are entering into the world of BMX.Yums will be the official 2009 shoe sponsor for the Sun Bru BMX Teams!
Sun Bru will be joining the ranks of Soulja Boy, Sean Kingston, Snoop Dogg, Lil Wayne, Tum Tum, Play-N-Skillz, Rick Ross and many other top listed artists already wearing Yum shoes and apparel.
Yums is the country's hottest new shoe company and rocketed into the market through the world of hip hop music.
It is now time, however, to introduce the brand to the action sports market. We asked Yums, " Why Sun Bru?"
The response was simple, "The Sun Bru teams are in touch with current market trends and recognized as one of the leaders in their game!
Sun Bru provides a dynamic and winning approach to "off the track" entertainment and marketing and puts us in front of an audience that knows the hottest fashion.... just like they know action sports".
The first Sun Bru Yums team event will be in Guthrie, Oklahoma where each of the factory riders will be sporting their new Yums shoes. Expect to see a wide assortment of Yums products at the races this year, as everyone will be rockin their Yums. It will undoubtedly be the brand of choice for the BMX enthusiast! Sun Bru TM Brandon Shaw says, "The riders love the brand.....and the association with top music artists through Yums' other partnerships isn't too bad either"!
Pictured: Dennison Smith recently visited Yums headquarters to check it all out.
He chose to rock the Sun Bru Factory colors by picking out a pair of Yums Blueberry suedes.
For more information about Yums visit yumsshoes.com .

---
---
International BMX License Needed For UCI Guthrie Points Race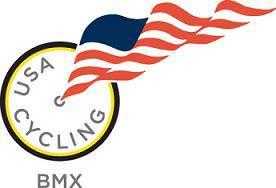 USA Cycling BMX Elite Racing News
The first U.S.-based UCI-sanctioned BMX competition of the 2009 calendar year is rapidly approaching as the BMX community gears up for the ABA Sooner Nationals in suburban Oklahoma City on Jan. 24.
Held in nearby Guthrie, the event will welcome elite and amateur riders with four UCI categories featured - junior men, junior women, elite men and elite women.
Participants in the UCI categories are reminded that a UCI International BMX license is required to compete.
Click here for more on the UCI BMX calendar and how to acquire an international BMC license.
---

THE Icon Pro and Icon Jr Saddles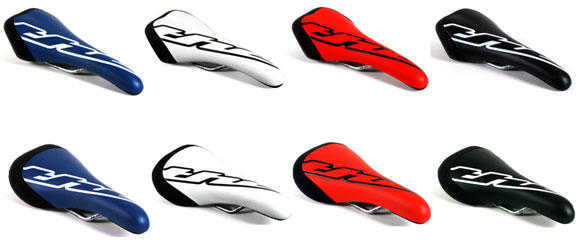 THE Products is proud to announce the arrival of the all new THE Icon Pro and Icon Jr Saddles.
Each of the saddles start off built around a composite base with Chromolly seat rails. The Icon Pro is 10 ½ inches long, while the Icon Jr is 9 ¼ inches long. The seats have a narrow design as well as a Kevlar wrap on the rear section to help keep the seat looking new after crashes. The seat also features underneath plastic rear and nose bumpers and are finished off with the THE logo embossed on the seat top. The Icon Pro seat also features a comfort cutout to help with overall weight and seating comfort.
The Icon Jr weighs in at a feather light 220 grams and the Icon Pro is 235 grams. Both the Icon Pro and Jr are available in Blue, White, Red, and Black.
The suggested retail for the THE Icon Jr is $44.99 and Icon Pro Saddles is $49.99. They are in stock at VSI now, and they can be found at bike shops world wide. For more info, please visit www.BMXTHE.com
The THE VISION
We are committed to developing the best and most innovative products in the industry. This dedication pushes us to the edge, and very often we are the only ones out there. "We Like It That Way". We are proud of the fact we listen to enthusiast everywhere, and work very hard with the world's top pros to develop and test new ideas. This effort allows us to deliver fresh new products like you've never seen before. Products that fill the need and bridge the gap left by the rest of the industry.
For more info on this or any other fine THE products, please visit www.the-products.com
---
---
Today's BMX Racing News - Wednesday, January 21, 2009
---
BMX Australia Ramps Up for
2009 UCI Worlds In Adelaide!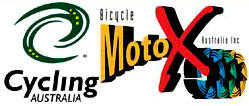 I am talking with John Leary, the BMX Australia Event Manager for the 2009 UCI BMX World Championships in Adelaide.
BMX Mania - John it seems a long way back although it was just last year when you all successfully hosted the Supercross indoor in Adelaide followed by your own Australian National Championships, and I know that those two events were a bit of a "run up" to hosting the 2009 UCI BMX World Championships. How are things progressing towards the Worlds in July 2009?
John Leary - Jerry, things are starting to crank up. We have a lot going on at the moment and my emails and phone calls with Event Management team are ever increasing. We believe we have the structure in place to provide a professionally organised venue and support for UCI.
The track ought to be one of the best ever, and right now, the UCI technical staff are finalizing the track design and as soon as we get it we will release it to you.
As for expected rider numbers our information is that many Australians will be entering the event, and that we will see an amazing turn out of talented Australian BMXers to compete with the best of the rest.
Also information is that Adelaide has already a lot of bookings within the BMX type accommodation market for July so if people have not booked accommodation as yet I would strongly urge them to go to www.bmxworlds2009.com and click on accommodation area. Please make sure you go to the South Australian Tourism link on the bmxworlds2009.com web site for that's the only way you will get the best prices. As they have blocked booked just for BMX people.
BMX Mania - What about International teams? Have you heard anything about numbers?
John Leary - The New Zealand people tell us they will have around 300 riders.
And, a number of other national teams have already made bookings through the South Australian Tourism site and numbers appear reasonable.
By the way with our Australian dollar being devalued you guys in the US get around $ 1.50 Australian dollars to your money and as you know we are not a dear country to live in. Just think a main meal in AUD $ 28 works out at $18 US.
BMX Mania - How close is the BMX venue Showground to the Airport and City as if I didn't know? Ha Ha Ha!
A. Jerry even you or I could walk from the City to the showground. Adelaide is what we call a 20 minute city. I noticed the US travel group say they are in walking or riding distance from the track and that is true. Most things are 20 minutes at worst away from each other. Easy to navigate just remember we drive on the correct side of the road.
BMX Mania - Talking about the Venue Adelaide showground . Fill me in on which buildings are being used and how?
John Leary - Racing is in the Jubilee Hall. This is same venue that has held Supercross and 2008 Australian National Championships, bike security is in the Wayville Pavilion and the UCI Convention, Congress, accreditation are all in the new Goyder pavilion. All buildings are within 30 seconds of each other so easy access, this venue is one of the best that people will ever experience.
If people want to see the buildings they can go to the website below and link on event planning in red.
BMX Mania - John I've heard something about you all possibly holding a track testing pre event day on the Worlds track before your hand things over to the UCI for the Worlds, what up with that? Can you talk about it?
John Leary - Jerry this is something I cannot confirm as yet. It is planned for Monday 20 July 2009 so I suggest if people want extra time on this track they be in Adelaide before Monday 19 July 2009. We will be updating the official website as we get closer to the event.
BMX Mania - Well, John, thanks for filling us in a bit on what to expect from the 2009 UCI World Championships in Adelaide, of course, BMX Mania looks forward to being at the event, I can't wait to get back to Adelaide for some GREAT World Championship racing. Any last words?
John Leary - Last words? How's this? We look forward to one of the best UCI World Championships of all time. We will make sure BMX racers have a warm welcome and they can count on some of the BEST BMX racing EVER at the 2009 UCI World Championships in Adeliade!
---
Today's BMX Racing News - Tuesday, January 20, 2009
GHP's Randy Stumpfhauser and Donald Fisher
tear it up at the Coyote Nationals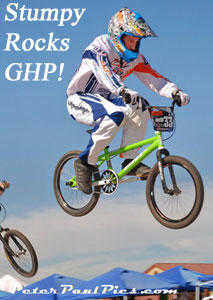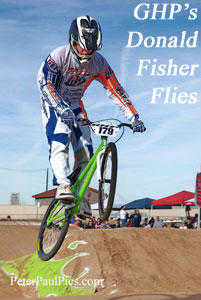 This past weekend the NBL rolled into Arizona for the Coyote Nationals being held at what could be one of the best built and groomed tracks in the nation known as Estrella Mountain BMX.
Randy started his defense of the 2008 number one elite title going against Gold Medalist Maris Stromberg.
Randy was flying high all weekend on his brand new green GHP factory ride by winning all his qualifiers and semi's, when the dust settled Randy would ride away with two second place finishes on the weekend over Maris Stromberg who showed a strong competitive edge.
Donald Fisher from the Phoenix area and a GHP Factory Rider for the last 2 years decided to make a go at the NBL race and finished Saturday with a second in the 30-34 cruiser class.
Sunday he didn't loose a lap and took the top spot for the day with the overall win and some new hardware for the mantel.
This weekends hard work by Don will surely give him the focus he needs for the next big race that he and Randy will be attending during the Socal Nationals at Lake Perris Raceway.
GHP would like to thank all their 2009 sponsors for their continued support.
HPR Designs, TroyLee Designs, Rhythm/Crupi, Tioga, LDC, ODI, BMXMANIA.com, Capital Contractors, INC.
---
2009 ABA BMX PRO Standing through Silver Dollar Nationals- Reno, NV.

by Shannon Gillette
Rider ABA BMX PRO wins after Silver Dollars Nationals –

AA PRO Joey Bradford - GT Bicycles - 1 ..... Mike Day - GT Bicycles - 1
Woman's PRO "Demolition" Dominique Daniels– Intense/Phantom/On-Trac – 1 ..... Stephanie Barragan – 1

PRO CRUISER Barry Nobles - Clayborn Bikes -1 ..... Tyler Brown - Crupi – 1

VET PRO - Kenth Fallen – Supercross - 2

2009 Pro Point Standing through Silver Dollar Nationals

AA PRO - 1 JOEY BRADFORD 471 ..... 2 KYLE BENNETT 351 ..... 3 MIKE DAY 341 ..... 4 DANNY CALUAG 277 ..... 5 JAVIER COLOMBO 241 ..... 6 KHALEN YOUNG 231 ..... 7 JASON ROGERS 197 ..... 8 TYLER BROWN 157 ..... 9 DONNY ROBINSON 111 ..... 10 CRISTIAN BECERINE 107 ..... 11 RANDY STUMPFHAUSER 101 ..... 12 DAVID HERMAN 97 ..... 13 BUBBA HARRIS 87 ..... 14 MARC WILLERS 87 ..... 15 KYLE CUSHMAN 83 ..... 16 MARIS STROMBERGS 83 ..... 17 JARRETT KOLICH 81 ..... 18 PHIL DELIZIA 81 ..... 19 STEVEN CISAR 81 ..... 20 TRAVIS OHRAZDA 81 ..... 21 DENZEL STEIN 77 ..... 22 DEREK BETCHER 77 ..... 23 DEREK SIPKOI 77 ..... 24 MICHAEL LARSON 77 ..... 25 SEAN STORMS 77 ..... 26 ALAN HUDSON 71 ..... 27 ALEXIS VERGARA 71 ..... 28 BARRY NOBLES 71 ..... 29 DEAK BROWN 71 ..... 30 JOE SOWERS 71 ..... 31 KARL CLARK 71 ..... 32 KEITH GRINE 71 ..... 33 MICHAEL HUGHES 71 ..... 34 MICHAEL WEATHERFORD 71 ..... 35 MIKE BRABANT 71 ..... 36 MIKE MOELLER 36

WOMEN PRO - 1 DOMINIQUE DANIELS 426 ..... 2 BROOKE CRAIN 386 ..... 3 STEPHANIE BARRAGAN 296 ..... 4 ASHLEY VERHAGAN 266 ..... 5 ALISE POST 226 ..... 6 TAYLOR WOLCOTT 226 ..... 7 SAMANTHA COOLS 86 ..... 8 COURTNEY TOMEI 76 ..... 9 AFTON SCHRIMPF 26 ..... 10 BRITTANY BATES 26 ..... 11 CASSIE BUSHNELL 26 ..... 12 CHRISTIAN COSSEY 26 ..... 13 TERRA NICHOLS 26
VET PRO - 1 KENTH FALLEN 512 ..... 2 JOHN PURSE 392 ..... 3 CHAD STREET 312 ..... 4 DALE HOLMES 272 ..... 5 WILL MURRAY 232 ..... 6 DAVID BITTNER 152 ..... 7 ERIC DYER 82 ..... 8 DOMINGOS LAMMOGLIA 62 ..... 9 ERIC RUPE 62 ..... 10 CODY SMART 42 ..... 11 PAUL CALDWELL 42 ..... 12 RAY HUDSON 42 ..... 13 BILLY ROSS 32 ..... 14 PAUL BROWN 32 ...... 15 RONALD WILLIAMS 32 ..... 16 EFRIAM MIRANDA 17 ..... 17 RICK LOWRY 17
PRO CRUISER - 1 BARRY NOBLES 418 ..... 2 DANNY CALUAG 418 ..... 3 TYLER BROWN 418 ..... 4 JOE SOWERS 218 ..... 5 BILLY ANDERSON 178 ..... 6 ADAM TREADWELL 138 ..... 7 MATT BAISLEY 58 ..... 8 ERIC RUPE 48 ..... 11 WILLY SUAREZ 40 .... 12 DOMINGOS LAMMOGLIA 10
A PRO - 1 NIC LONG 311 ..... 2 TBA .... 3 COREY REID 251 ..... 4 KRISTAPS KONRADS 191..... 5 JONATHAN WOODMANSEE 176 ..... 6 JASON MORRIS 136 ..... 7 JORDAN SEWARD 131..... 8 THOMAS FERNANDEZ 121 ..... 9 DALE CUSHMAN 94 ..... 10 GAVIN LUBBE 91 ...... 11 ADAM TREADWELL 89 ..... 12 VANCE WEISENDANGER 89 ...... 13 MATT TISCHLER 86 ..... 14 JESSE LANGLAND 79 ..... 15 JUSTIN MCLINTOCK 79 ..... 16 TOMMY BELLEW 79 ..... 17 TRAVIS HEALEY 79 ..... 18 BILLY ANDERSON 77 ...... 19 MATT BAISLEY 77 ..... 20 MICHAEL HENDERSON 77
ABA BMX would like to thank all the 2009 National Series sponsors: American Suzuki-(www.suzukicycles.com ) Dan's Comp (www.danscomp.com ) BAWLS Guarana (www.bawls.com ) Bawlstyle (www.bawlstyle.com ) Redline Bicycles-(www.redlinebicycles.com ) FLY Racing-(www.flyracingbmx.com ) Intense BMX-(www.intensebmx.com ) T.H.E. (www.bmxthe.com ) Tioga-(www.tiogausa.com ) Tangent-(www.tangentproducts.com ) GO211.com (www.go211.com ) Disney's Wide World of Sports Complex (www.disneysports.com ) Sponsorhouse-(www.sponsorhouse.com ) ABABMXRACERS- (www.ababmxracers.com ) - Without their support, we couldn't`t make the 2009 ABA racing season such a huge success. Support the sponsors that support ABA BMX racing.
---
Vendetta/Elite Bikes Race report

The 2009 Season started out well for Vendetta/Elite Bikes. We took 2nd Place in Bike Shop both days at the Silver Dollar Nationals in Reno!
It's official, they're HERE!
Take a look at our NEW VENDETTA FRAMES!
In Vet-Pro class, our own Vet Pro, Eric Dyer, placed well with an 8th place Saturday and 7th on Sunday.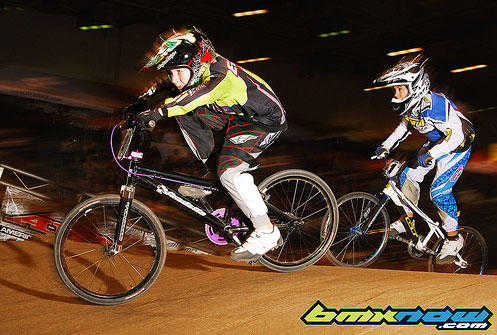 Jerry Pricer had a stellar performance as usual - taking a 1st place in class on Saturday, 2nd on Sunday and another 1st in 36-40 Cruiser on Sunday.
On Saturday, after getting his NAG #1 plate, James Starks continued perfection and took a 1st in 31-35 Cruiser! Unfortunately, we didn't see the double that we are used to seeing after he took a fall..He'll be back!
Scott Smith came back and made his main in a consistently stacked class 19-27 Expert, he came home with a 7th place, welcome back!
Juli Knasko got an impressive 3rd place in class on Saturday and went down on Sunday and injured her foot - still was able to take a 2nd place in 21-25 CRUISER!
Patty Metzger took 1st BOTH days in the 36-40 GIRLS CRUISER! Another start of something great!
The OConnor Boys (Garrett(15I) and Keegan (14I) both took home a 1st place on Saturday..Garrett, welcome to the EXPERT class!
Brett Benson placed 1st in class on Saturday, 2nd in class Sunday and after a nice pile up, avoided it and took 1st in the 9/10 Open..Now, you know why they call him a "threat"..
The YOUNG ladies of VENDETTA/ELITE (11G-Patty Rich, 11G-Alyssa Canevari) raced in the 11-12 Mixed Open placing 5th and 6th and also raced their class both days, placing well!
Our 5X (James Canevari-NAG 9) and 6X (Nicholas Adams-NAG 3) placed 6th and 7th in the 6/under OPEN...They also placed well in their respective classes..These two, no doubt, will continue a successful 2009..
We would like to congratulate all of our 2008 NAG Riders for an AWESOME year:
Eric Dyer - Vet Pro - #7
James Starks - NAG #1 Cruiser, NAG #8 28-35
Patty Metzger - NAG #2 Cruiser, NAG #2 28/over
Juli Knasko - NAG #3 21-25 cruiser
Jerry Pricer - NAG #4 36-40 cruiser
Brett Benson - NAG #2 9yr
Nicholas Adams - NAG #3 6yr
James Canevari - NAG #9 5yr
---
Today's BMX Racing News - Monday, January 19, 2009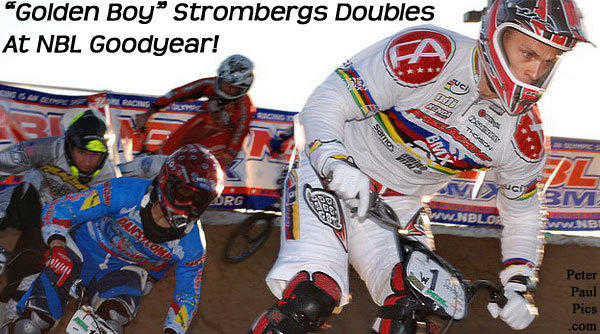 ---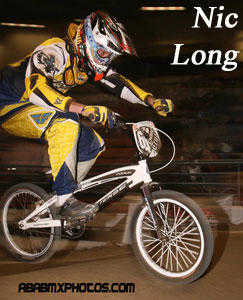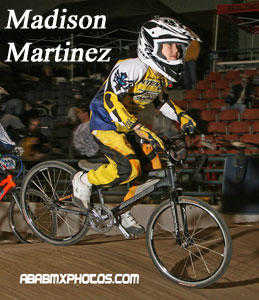 Intense/Phantom/On-Trac Sweeps ABA Reno Season Opener!
Every January, BMX pilgrims make their way to Reno, Nevada for the Silver Dollar National and the ABA season kick-off. This January was no exception although it was exceptional in its own way.
For those who think BMX is dying, look no further than the 291 moto season opener to kick off the '09 ABA season in spectacular fashion. And perennial powerhouse Intense/Phantom/On-Trac similarly kicked off their '09 Factory title hunt in an equally spectacular way.
The team's Pro ranks swelled by two with talented young lady Taylor Wolcott turning Pro as well as ABA's Amateur # 1 Nic Long. Taylor proved her mettle with her power, skills and turn passing skills on her way to her first BMX paycheck managing a 4th and 5th for the weekend.
Tricky Nic had a superb debut with a near perfect weekend and two singe A wins to start off his Pro career. Firefighter and BMX Vet Pro Chad Street mixed it up in one of the toughest Vet classes in years including Purse, Fallen and Holmes managing a 2nd and 4th for the competition..
Little lady Madison Martinez starts her '09 campaign with a perfect weekend in 8 Girls and winning one day in 7-8 Mixed Open. Her new teammate Sue Me Yuki had a solid weekend putting together a pair of 2nds behind her teammate.
Kristen Long has clearly been training in the off-season. She's always had one of the best gates in BMX and this year she has new-found stamina which was widely on display as she notched her season's first double double in 1 Girls and 11-12 Mixed Open.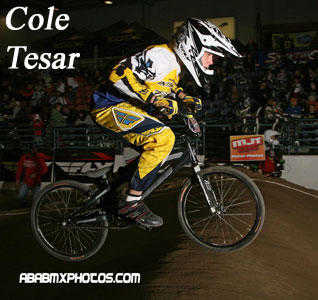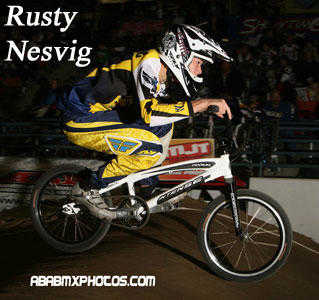 Shayne Lewis recorded a solid performance putting together two 2nds and two 3rds in 8 Boys and 7-8 Open. Seanie Seanie Gaian swept 11-12 Open with two victories and took a 2nd and 4th in 12 Expert.
Carolina's finest Cole Tesar makes a huge impact on the new season capturing HIS first double double in 12 Expert and 12 Cruiser. Dad got him a gate for the backyard… and it shows!
The Razzleberry continues to dazzle and does what he does… win it all. Rusty puts his first of many double doubles in the record books in 14 Expert and 13-14 Open. It is no surprise Rusty has been named to the USAC's Junior Development Team!
Jake "Pumpkinhead" Peebles had a decent weekend taking 1st and 3rd in 17-18 Expert and winning 17-18 Open Sunday. Saturday, San Antone's favorite son and the other Jake (Trevino) took the win in 17-18 Open dusting off the bike after many months of non-riding and playing football..
Despite the replenishment of several factory teams with fresh blood, Intense/Phantom/On-Trac was able not only to take the wins both days, but recorded two excellent and certain "keeper" scores with a 252 and a 244.
Next stop for the team is the Lazy E Arena in Guthrie, Oklahoma.
Intense/Phantom/On-Trac's great sponsors include Intense BMX (www.intensebmx.com), On-Trac Garage Doors (www.ontracdoors.com), Phantom BMX Products, Fly Racing www.flyracingbmx.com, Bombshell (www.bombshellparts.com), FSA (www.fullspeedahead.com), THE Products, SINZ Racing, Intense Tire Systems (www.vsiproducts.com), BMX Jerseys (www.groupdmfg.com), and Scott goggles (www.scottusa.com)
---
Matt Pohlkamp's BMX Pull-Camp
Two types of clinics
Look below to see which camp is best for you
January 24, 2009
February 8, 2009
Type:
Beginner/Rookie Clinic
Type:
Beginner/Rookie Clinic
Who:
New riders/All Skill Levels
Who:
New riders/All Skill Levels
Time:
11am-1pm
Time:
11am-1pm
Location:
Indy Crossroads BMX
Location:
Indy Crossroads BMX
Cost:
$25
Cost:
$25
Description:
Basic instruction by Matt Pohlkamp from the starting gate to finish line including: Gate Starts, Passing, Jumps, and more of Matt's secrets.
Description:
Basic instruction by Matt Pohlkamp from the starting gate to finish line including: Gate Starts, Passing, Jumps, and more of Matt's secrets.
Type:
Advanced Clinic (Part 1 of 2)
Type:
Advanced Clinic (Part 2 of 2)
Who:
Novice/Expert/All Skill Levels
Who:
Novice/Expert/All Skill Levels
Time:
3pm-6pm
Time:
3pm-6pm
Location:
Indy Crossroads BMX
Location:
Indy Crossroads BMX
Cost:
$90- Parts 1 & 2
Cost:
$90- Parts 1 & 2
$50- Part 1 only
$50- Part 2 only
Description:
Advanced on and off track instruction by Matt Pohlkamp. On-Track skills such as your 2nd pedal off the gate and riding and passing in packs. Off-track BMX training to improve reaction time, strength and speed.
Description:
Advanced on and off track instruction by Matt Pohlkamp. On-Track skills such as your 2nd pedal off the gate and riding and passing in packs. Off-track BMX training to improve reaction time, strength and speed.
Register online at www.MattPohlkamp.com
Space is Limited!!!
Official Sponsor Of Matt Pohlkamp
---
Saturday Race Report from NBL Midwest Regional National
at Indianapolis Crossroads BMX
All photos straight from Jerrod Huffman/BMX Mania correspondent / www.jrodsphotoshop.com
Elite open only had 3 riders. Rookie pro Louie Taylor, Jared Becker, and Redline's newest face, Tommy "2x4" Board.
Becker had some pedal problems and 2x4 took the main.
In 19-24 expert it was super stacked with Derek Ramsey and Chris Coslow making a comeback, and making the main.
Tom Parry got the holeshot and didn't look back.
It's a good thing cause almost everyone went down in turn 1.
17-18 expert was a battle all day with Adcock from the Standard Army and Ben Clark hailing from OH-IO.
In the end it was Adcock with the gold.
On a side note, Dusty Vogler made a cameo appearance to check out his competition.
That's right, he's healing up well and plans to be back on the track very soon.
For more from the NBL Midwest Regional at Indy's Crossroads Indoor BMX, check out www.jrodsphotoshop.com. - J-Rod
---
---
---
nbl elite series spectacular - ck out the mania race report page!
!!!!!!SUNDAY!!!!!! - from Goodyear az
iT'S Strombergs/ELITE MEN - DOMINIQUE DANIELS/ELITE WOMEN
DALE HOLMES/ELITE MASTERS - JOSH MEYERS/SUPER EX!!!!
Check the bmx mania race report page for complete results
and race photo gallery coming, sunday night!
!!!!!!!SATURDAY!!!!!!
STROMBERGS & dANIELS TAKE eLITE mEN/wOMEN wINS AT nbl AZ!
complete elite/super ex main finishes posted!
AWESOME RACE PHOTO GALLERY COMING, SATURDAY NIGHT!
FRIDAY PRACTICE PHOTOS ARE POSTED ON THE BMX MANIA RACE REPORT PAGE!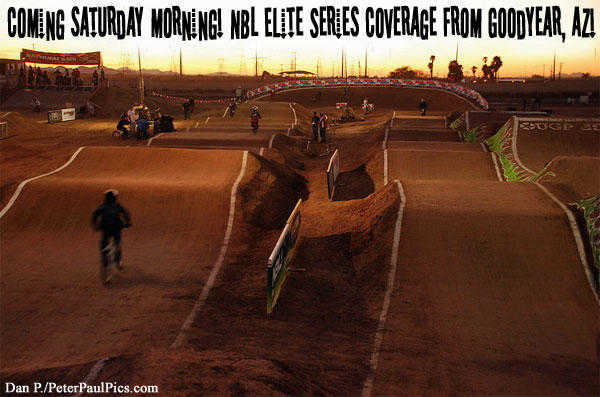 CLICK HERE FOR THE BMX MANIA NBL eLITE SERIES RACE REPORT PAGE!

---
URGENT - Weather Related BMX Time Change!
Sandy Ridge BMX Track in McDonough, Georgia is changing it's Saturday Race due to the extreme cold weather.
Practice and registration 1:00pm-2:00pm Race at 3:00pm.
Hotline # 678-318-1881 x 102
---
Today's BMX Racing News - Thursday, January 15, 2009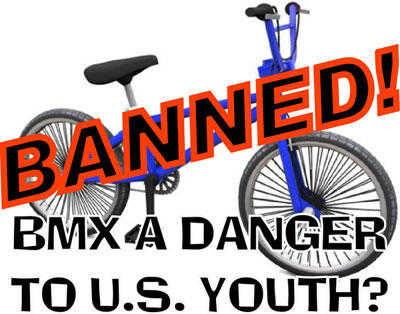 The Consumer Product Safety Improvement Act takes aim at BMX!
http://www.petitiononline.com/BMXCPSC/petition.html
Check it out, sign it and let everyone you know about it!
VRP/Bike Alley Picks Up Dani George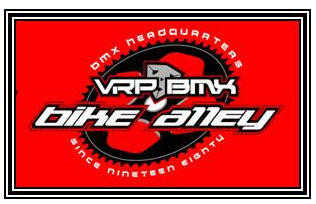 VRP/Bike Alley would like to announce our newest member to the team…Dani George.
She raced for Dirt Diva last year and finished ABA Nag #7 in the 14 Girl Class and won The Race of Champions.
Dani had a solid weekend in Reno finishing 3rd on Saturday and taking home the 1st on Sunday. Nice start to the 2009 season.
Keep your eye's on her this year because she is fun to watch and has a ton of BMX skills.
We are excited to have her aboard with another solid addition to the VRP/Bike Alley family.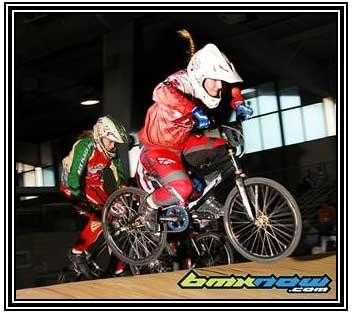 ---
Today's BMX Racing News - Wednesday, January 14, 2009
Factory Felt Makes The Scene At The NBL Christmas Classic!

The Factory Felt, SC Action Sport National BMX Team had a strong showing at the Christmas Classic in Lexington, VA.
Over all we finished 2nd both days and took some good points going into the 2009 Season.
Phil Delizia was dominating the Elite open all day on Sunday. In the Main he got caught up in some traffic trying to come from the outside. Unfortunately, due to some mechanical difficulties he went down in turn 2 going for the lead. Outstanding ride Phil! You are always a crowd Pleaser.
Joey Albright showed his talents in the Elite open as well by running very strong on Sunday but was edged out in the semis. Joey came back for more on Monday to make the main in a star filled Pro class. Although, both Joey and Phil both went down in the mains, as always they proved they will both be top contenders this year.
The Factory Felt, SC Action Sports amateurs rode out in front all day as well.
Jeremy Thompson finished 1st on Sunday and was edged out to finish 2nd on Monday. Dalton Simons was out front all weekend in the 14x and 13-14 cruiser classes, finishing 2nd in class and 1st on cruiser on Sunday and crashed in the last turn in class and a 2nd on cruiser on Monday.
12X Cole Tesar and 13 Girl Felicia Stancil made their debut in the Red and White this weekend. They dominated the competition with Cole taking a perfect on Monday in class and a 2nd and 4th on Cruiser. Felicia took perfects both days on both bikes. What else can you say about this young lady? Awesome!
TJ Albright fought hard all weekend and pulled a perfect on Sunday and even though he was sick and had a fever he managed to pull a 1st place in the main on Monday in the 9X class. Alaina Henderson and Carly Veeder battled all weekend long in the 16 Girls class. Watching them is always exciting. McKenna Calhoun had an outstanding weekend in the 8 girl's class. She grabbed perfects on both days!
I want to thank all of our sponsors: Felt bicycles and SC Action Sports!! Alex Rims, SNAP, FLY Racing and AC Adventure Components. We could not do it without you.
I also want to thank all of the parents and family members, you guys are THE BEST!
---
Today's BMX Racing News - Tuesday, January 13, 2009
GHP Wins Races At ABA Reno!

The Silver Dollars were as big as ever this year with close to 300 motos both days and tons of Pro action.
John Purse, Randy Stumpfhauser, and Mike Larson were on hand to go do battle in the Vet and AA pro Classes.
"The Jackal" John Purse is on a mission to win a title this year and was in contention both days for the win, but ended up with a 3rd and a 2nd.
Stumpy was super fast winning multiple qualifiers and running up front on Saturdays main when he got pushed over the tight first berm in round 3 which gave him an 8th.
He looks like he is liking his new ride and will snag a win before too long.
Larson is now a rookie AA Pro and made it to semis on Sunday showing potential.
Mike's speed is good and once he figures out the random gate, we expect him to make some mains.
Our amateurs faired well with highlights from Hacksaw taking a 2nd and 3rd in 36-40 X, Fisher taking a 2nd in 31-35 cruiser, Martinez taking a 2nd in 17-20 cruiser on Saturday and Patterson with the 2nd in 17-20 cruiser Sunday.
Christian and Robbie are running up front in the fast 17-18X as well with Robbie getting taken out in the main Sunday while in the #2 slot.
These two riders have been battling for years and continue to progress and push each other to the next level.
Look for them to be nag riders on both bikes.
The younger ams had a tougher time, however Zach Zito finished 4th both days behind the 2 giants (Ricki Griffis and Justin Anderson) in the 13 cruiser class.
New factory 9x rider, Caleb Wall, put in strong battles both days with a 6th and 8th after falling.
This might of been the largest class with 7 groups.
Stephanie Baldwin finished the 8G class with two 6ths for the weekend.
Other notable riders for the weekend were Grass Roots rider Doug King, winning the 16 cruiser class on Saturday and making the mains in 16X and cruiser on Sunday.
Dakoda Baca finished 7th on cruiser in 12 cruiser Saturday and spent a lot of time on the ground Sunday.
Matt Zito - GHP TM
---
---
Due to the Feb. 10 deadline for newly legislated CPSC Testing Requirements, Kuwahara bikes is having a factory direct blowout sale on remaining frame inventory. Hurry, the sale ends Feb. 9 and while supplies last!
---
---
---
Today's BMX Racing News - Monday, January 12, 2009
---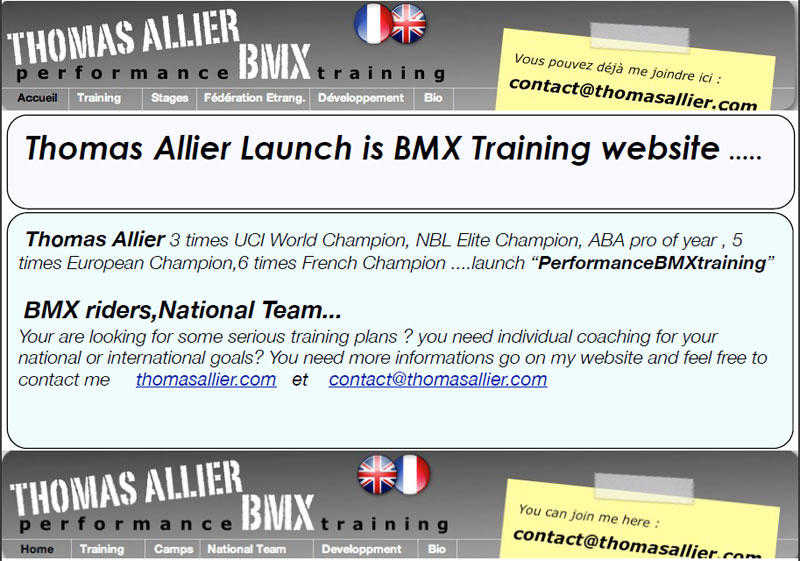 Today's BMX Racing News - Saturday/Sunday, January 10/11, 2009
Samantha Cools Kicks Off ABA Season For Supercross Bicycles at Reno This Weekend!

Former 2 time ABA #1 Women's Pro and 2008 Olympian is comin' back to the ABA Season at the Season Opener in Reno this weekend.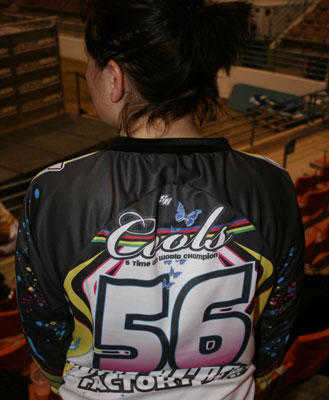 Look for 'Slammin' Same to be debuting the new 2009 Supercross BMX / No Fear uniform at the Reno clash lookin' STYlish!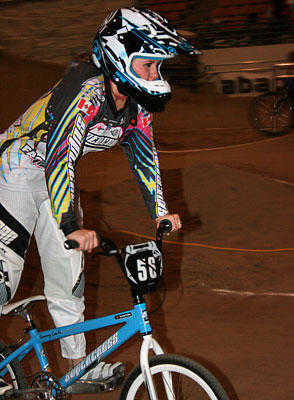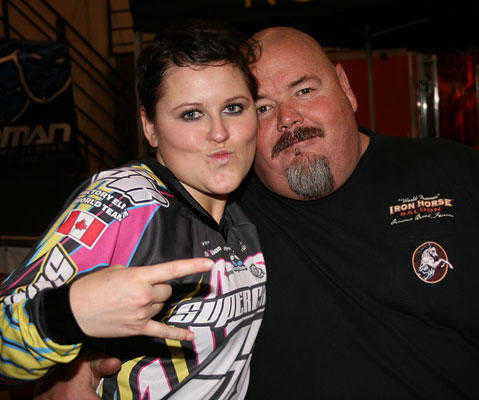 ---

STARTING TOMORROW @ 1:00 PM EST!!
ABA BMX racing is back for the new year. The first National race of 2009 starts tomorrow January 10th at 1:00 pm (est) from Reno Nevada with the ABA Silver Dollar Nationals Pro Series. Fans can watch all the action LIVE and free only on GO211.com.
Tune in all weekend to watch every race from the Silver Dollar Nationals including all your favorite pro racers competing for the first victory of the year. Plus enjoy chatting with other fans and family via the GO211 chat feature.

Want more racing action? Check out the On-Demand videos from last year's races. Check out the GO211 BMX Crash Page for some crazy BMX crashes and falls. Available to you anytime for free only on GO211.com.

---
Today's BMX Racing News - Thursday/Friday, January 8/9, 2009
BMX Mania Suffers internet and email Loss!
Sometime Thursday morning, around 1130AM EST as I was uploading a BMX Mania Update, my internet service provider quit providing internet hosting and email service.....YIKES! NOT a good feeling!

Now, 21 HOURS later, BMX Mania is back online. I have no real explanation from my ISP, and that's not really the issue. I do APOLOGIZE for the interruption in service and will be taking some DIRECT measures to make sure that this does not happen again. In the defense of my net service provider, this is the first time in 13 years that I can remember them dropping the ball like this. It may be the last chance that they have to do so, we'll see.

Although BMX Mania not being on the air is certainly a problem, the loss of email service is a BIGGER problem as far as I'm concerned, since communications are a BIG issue to me. If you sent an email in our direction in the last 24 hours, please resend it, would you? I have not yet received any email that was dated during the service interruption time period, and hopefully, they'll shake that loose, but I'm not depending on it, so RESEND it, if you sent it, cuz, I want it!

Once again, SO sorry for the interruption of service, I'll do my best to make sure that we're here for ya. - Jerry Landrum/BMXmania.com
---

9 Reasons to race the NBL Coyote Nationals
Olympic Medalists go head-to-head with NBL National Champions and other top pros from around the world at the NBL Coyote BMX Nationals, January 17 & 18 in Goodyear, Arizona.
Hilliard, Ohio- January 8, 2009 - Building on the success of last year's season, NBL BMX continues to grow in the Southeast and the Coyote Nationals will provide a great opportunity for Western riders to qualify for the NBL Grands. Amateurs need only 6 National scores plus the Grands to earn a NBL National number and two of those scores can come from NBL Regionals. With four more Nationals in the West (Las Vegas and Prunedale), it's easier than ever to qualify. NBL awards number plates to all qualified riders in the Expert, Novice, Rookie, Girls and Cruiser classes at the NBL Grand National each year. What more do you need? Here's 9 reasons to race it!

1. RACE AN AWESOME TRACK – Estrella Mountain BMX is one of the best tracks in the country and it even has a sweet Pro Section. See for yourself at www.estrellamountainbmx.com

2. GET TWO NATIONAL SCORES – Did you know you only need 6 scores plus the NBL Grands to earn a plate? It's true! And two of those scores can come from Regional events.

3. ALL BMX LICENSES ACCEPTED – Not an NBL member yet? That's okay, we want to give everyone the opportunity to race. All BMX licenses will be accepted.

4. WIN UGP STUFF – Win an Open Class and you automatically win a UGP product plus there's a box full of random prizes for all open entrants. Make 3 Open mains and qualify for the UGP Open Championship.

5. WIN SPONSOR PRIZES - Race both days and you get a chance to win sweet prizes from NBL's National Sponsors.

6. OLYMPIC MEDALISTS IN ATTENDANCE – Watch Gold Medalist, Maris Strombergs, and Silver Medalist, Mike Day, take on NBL National Champion, Randy Stumpfhauser – A duel in the desert.

7. FREE SAMPLES AND CONTESTS – From BAWLS Guarana throughout the weekend. Yes, they will have G33K B33R stocked and loaded. They'll be running a few contest too!

8. GET PHOTOGRAPHED – The race will be covered by BMXWORLD, BMX Plus! and BMX Today Magazines
9. GET AUTOGRAPHED – Get an autograph from the Olympians and other top professional riders in attendance.

The Coyote National weekend kicks off on Friday, January 16th with the 'Friday Nite pre-race for amateurs. Get two National scores by racing the Coyote Nationals on Saturday and Sunday and you'll also earn a handful of NBL High Points. Saturday's National will be the first Elite series race and you'll get to watch as Randy Stumpfhauser and Stephanie Barragan defend their titles against the Olympic medalists and other top pros. Gold and Silver Medalists, Maris Strombergs and Mike Day have confirmed their attendance so expect an amazing show.

Estrella Mtn. BMX is located in the city of Goodyear, only 20 minutes from the Phoenix Int'l Airport – the best track in Arizona. Estrella Mountain BMX is just one of more than 150 exciting courses in NBL's nationwide network of BMX Tracks and the perfect location for the 2009 NBL Coyote Nationals. Visit their website at www.estrellamountainbmx.com to get directions and local information.
The NBL Coyote National is proudly sponsored by BAWLS Guarana (www.bawls.com), Intense BMX (www.intensebmx.com), Kenda Tires (www.kendausa.com), UGP (www.undergroundproducts.com), Sinz Racing (www.sinz-racing.com), THE Industries (www.bmxthe.com) and Hotshoppe Designs (www.hotshoppedesign.com) in association with GO211 (www.go211.com) and Camp Woodward (www.campwoodward.com
---
---
Tom "The Builder" Ritz joins UCI As Full Time Track Builder
The International Cycling Union (UCI) has engaged BMX track builder Tom Ritzenthaler on a full-time basis in order to meet the increasing worldwide demand for new tracks.
After several years of collaboration with the UCI, Mr Ritzenthaler, himself a former BMX athlete, officially joins the International Federation as the popularity of the young sport soars.
Mr Ritzenthaler has been a BMX track builder for the past 20 years and has already been involved in most of the UCI BMX World Championships and UCI BMX Supercross World Cups since 2001.
With the full-time engagement of the American track-building specialist, the UCI will now, for a reasonable fee, offer a complete package to countries wishing to construct an international BMX track, rebuild an existing track, or create an Olympic replica track. These tracks will receive an official UCI certification. Requests have already come in from Fiji Islands, Estonia, Paraguay and Barbados.
One of the major upcoming projects for Tom Ritzenthaler and the UCI team is the construction of the BMX track for the London Olympic Games in 2012. The team also designed and built the track in Beijing, where the sport made its Olympic debut in August 2008.
"Tom has played a vital part in developing the BMX Supercross tracks in the five years leading up to the 2008 Olympic Games," explains UCI BMX Coordinator Johan Lindström. "Without his knowledge and background as a BMX athlete, it would have been difficult to build these spectacular yet safe tracks we've seen in the last couple of years."
Mr Ritzenthaler continues: "I'm delighted to be part of the UCI team full-time, not only to build exciting tracks for the World Cups and World Championships, but also to help develop BMX around the world."
For more details on the development of BMX and the construction of tracks, please contact Johan.Lindstrom@uci.ch.
---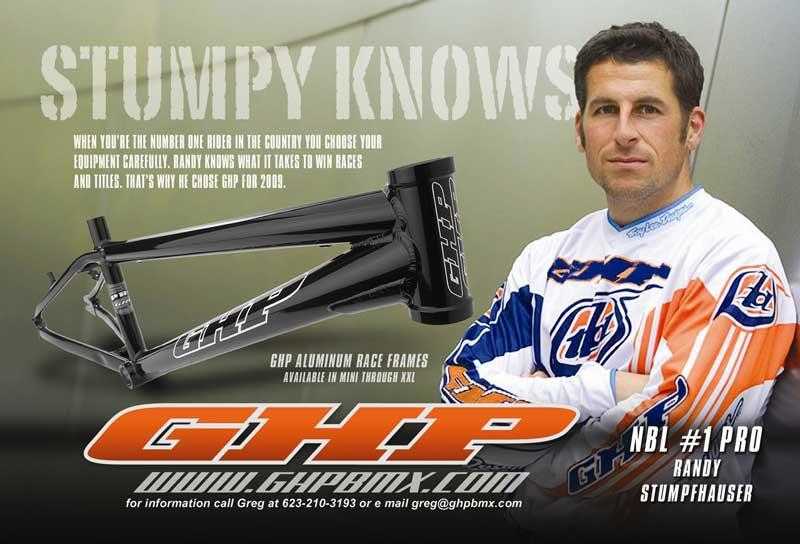 Today's BMX Racing News - Wednesday, January 7, 2009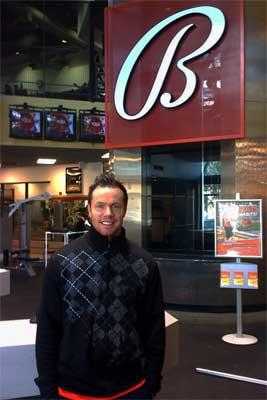 "The Champ", Warwick Stevenson Is Acceptin' Training Customers!
BMX Legend, Warwick Stevenson has taken on a new assignment!
Warwick, who has recently cut back on his racing to concentrate on working for Bally's Fitness has been movin' up the corporate ladder over the past year and has just moved to California to take on a new challenge.
The former 2 time UCI World Champ and 2 time ABA AA Pro Champ is taking over the Bally's Fitness club in Huntington Beach, California to save a struggling operation.
With a BMX record of titles that stretches out over two UCI World Championships, two ABA AA Pro Titles, ABA Golden Crank Awards, a NORA Cup award, four time Australian Cyclist of the Year and winning right around 60 ABA Pro Races, he offers some southern California riders an option to make it over to Bally's and check in with him for some training.
Heck, make it a family event and a parent or two could travel with a little BMXer to get fit at the club.
Along with his many years of experience training for BMX racing, Warwick has 5 personal training certifications, including an NASM, ISSA, NASM Foundations, APEX and Body Bug.
If you're in the area and looking for a good place to train, get fit or learn Warwick's Tips for winning BIG races, or you just want to get fit with your son or daughter, give The Warlock a holler!
Call Warwick at the Huntington Beach Bally's, (714) 848 0965.
Come Train With The Champ, or just get in shape along with your rider.....or BOTH!
---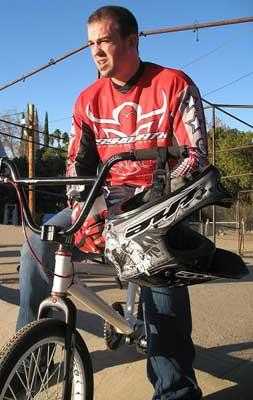 "PSYKOPATH BRINGS THE STORM TO RENO, NV THIS WEEKEND"
Psykopath has always recruited and supported new talent.
We are proud to support new rookie AA Pro Sean Storms from Simi Valley, CA.
Sean is an impressive looking AA Pro prospect who has plenty of upside.
He possesses the skills, speed, power and good attitude to have a great future in BMX.
Sean has been racing for 19 years, and has won many titles in the amateur ranks and has won a number of A Pro wins.
He will be joining our talented factory roster listed below:
Team Manager Nick "Dawg" Valencia 19-27X ..... Factory Trainer, Vet Pro Terry Tenette ..... AA Pro Augusto Castro ..... A Pro Alex Larson ..... A Pro Diego Alejandre ..... A Pro Kyle "Z-Man" Zondervan ..... A Pro Jayson "J-Fil" Filingeri ..... A Pro Jesse Langland and A Pro Evan Steinberg
We would also like to welcome back Nick "Dawg" Valencia back on the team, he has been a long time team member and will be 09 Team Manager for Psykopath.
Sean Storms will also be getting support from, www.cashforhouses.tv, The Other Bikeshop, Snap, Alienation.
Sean Storms will make his AA Pro and Psykopath debut in Reno, NV.
---
---
Today's BMX Racing News - Monday, January 5, 2009

ABA BMX 2008 Grand Nationals,
"One For The Record Books!"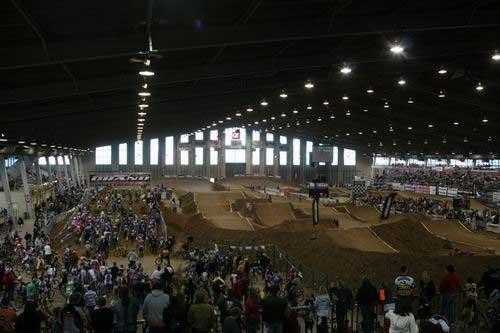 BMX MANIA EDITOR'S NOTE - "So Sorries" go out to the ABA for not getting this posted sooner, but it got lost in the shuffle even though it was received in a timely manner. BUT, it's pretty awesome stuff, so true BMX Maniacs want to know, so here tis, and if you've already read it on another worthy BMX web site, "So Sorries" to you, but this kind of Hot Stuff has got to be noted! For more on the ABA Grands, you can check out our AWESOME "On The Spot" ABA Grands Race Report Coverage by clicking here. - Jerry Landrum/BMXmania.com
The 2008 ABA BMX Grand Nationals will be always be remembered as a true celebration of the career of Clayton John, and at the center of it all, the most extreme indoor BMX track ever constructed. As Clayton celebrated his last year as ABA's President, he was given his dream car, a 1934 Ford, which was presented to him by Bernie Anderson during the Friday Night Pro-Spectacular. The riders were treated to a track that was built by ABA Master Track Builder, Billy Allen, using more than 6200 cubic yards of dirt, the most ever for an indoor track. The track featured an enormous starting hill, a spectacular AA-Pro berm jump and three split straights.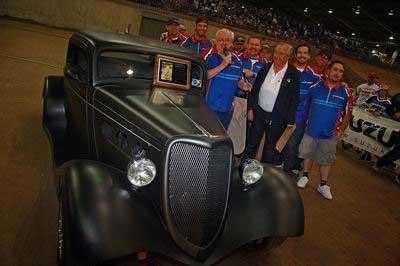 | | | |
| --- | --- | --- |
| | | |
| ABA National #1 PRO Cruiser - Danny Caluag - Back-to-back PRO Cruiser titles for Danny C. Danny has been the man to beat the last couple of years on both bikes and this title was no fluke. Danny C also won a 2008 fuel-injected Suzuki RMZ 450 motocross bike for his title win! | ABA National #1 Vet PRO - Kenth Fallen - This was Kenth's rookie season in the Vet PRO class and he's made his mark in the history books. Kenth dethroned Jason Carnes who had won the previous 5 years. Kenth wins his first ever ABA PRO title and a 2008 fuel-injected Suzuki RMZ 450 motocross bike for his title win! | ABA National #1 AM - Nic Long - Back-to-Back in 2007 and 2008. Nic Long becomes the fourth ABA National #1 to win back-to-back. Nic joins a very short list with David Herman, Josh Oie and Richie Anderson as the only Back-to-Back winners in ABA AM title history. Nic also wins a 2008 fuel-injected Suzuki RMZ 450 motocross bike for his efforts! |
| | | |
| --- | --- | --- |
| | | |
| ABA National #1 Cruiser - Corey Cook - He's been close before and this year he got the job done. Corey also won a 2008 fuel-injected Suzuki RMZ 450 motocross bike for his cruiser title win! | ABA National #1 Girl - Jordan Nopens - Jordan was in the hunt all year long and now she is the 2008 ABA National #1 Girl. She grabs her first ABA title and a 2008 fuel-injected Suzuki RMZ 450 motocross bike to go along with it! | ABA National #1 Girl Cruiser -Felicia Stancil - Felicia is a stand out rider on the circuit. She's been a front-runner for years and it all finally paid off for her in 2008. Felicia will be a top Olympic team candidate in the future. Felicia won a 2008 fuel-injected Suzuki RMZ 450 motocross bike for her cruiser title win! |
| | |
| --- | --- |
| | |
| ABA National #1 Factory Team - Intense/Phantom/On-Trac - This is the third title and $10,000 title bonus for Chuck and Donovan's crew. This is their third ABA Factory Team title in 4 years! | ABA National #1 Bike Shop Team – Extreme Sports/Answer - They've had a great season and the #1 Bike Shop Team Cup is theirs. $5,000 title bonus can't hurt either. |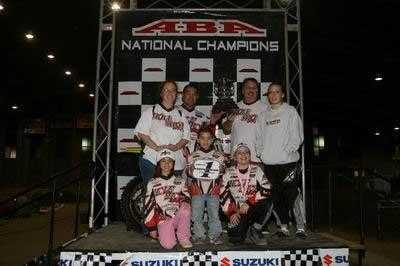 ABA National #1 Trophy Team - Holeshot - Nor-Cal's own Holeshot crew wins their first ABA CUP in the ultra-tough Trophy Team Division!
With the addition of UCI events and hosting the USAC Championship once again, we're looking forward to even bigger and better things in 2009.
ABA would like to thank all our great 2008 National Series sponsors: American Suzuki-(www.suzukicycles.com ) ..... Dan's Comp (www.danscomp.com) ..... Jig-A-Loo-(www.jigaloo.com) ..... Intense BMX-(www.intensebmx.com) ..... T.H.E. (www.bmxthe.com) ..... BAWLS Guarana (www.bawls.com) ..... Bawlstyle (www.bawlstyle.com) ..... Redline Bicycles-(www.redlinebicycles.com) ..... FLY Racing-(www.flyracingbmx.com) ..... Sponsorhouse-(www.sponsorhouse.com) ..... Tangent-(www.tangentproducts.com) ..... ABABMXRACERS- (www.ababmxracers.com) ..... Fire Magic Premium Grills (www.rhpeterson.com/firemagic/) ..... Disney's Wide World of Sports Complex (www.disneysports.com) ..... GO211.com (www.go211.com) ..... Without your help, we couldn't make the ABA BMX racing season such a huge success.
---
NBL President's Cup/Christmas Classic Coverage
from Jrod and BMX Mania Dot Com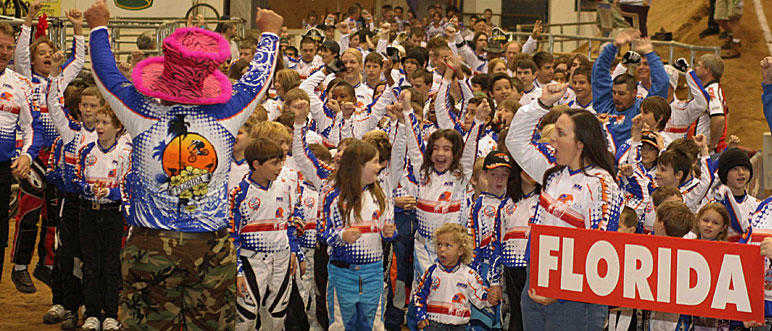 FLORIDA TAKES THE PRESIDENT'S CUP HOME AFTER ONE YEAR ABSENCE!
---
HAPPY BMXIN' NEW YEAR FROM BMX MANIA!!!!! - Saturday, January 3, 2009
Beijing BMX rider Jared Graves bounces back
to win BMX Australia's Pro BikX Round 3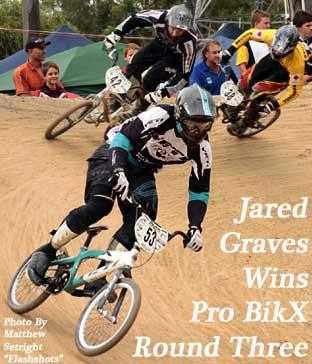 Beijing Olympian, Jared Graves won his first BMX race since the Olympics today in the third Hog's Breath Café National Round on the Gold Coast today.
The 26 year old found the wet and muddy conditions tough but was determined to avoid a repeat of last night's round which saw Adelaide's Brian Kirkham steel the win in a photo finish.
"In the run last night I slowed down a bit because I thought I had a bit of a gap," Graves said about his second place in round two last night.
However the professional cyclist knew what he had to do.
"Today I just went flat out right from the line I wasn't leaving any chances today," Graves declared. "My legs felt better than yesterday."
Graves lead from the start and completed the four straights unchallenged to win his first BMX race since making the final in Beijing where he was unlucky to crash while in medal contention and finished sixth.
For Graves racing in the national series has taken some time to adjust. "It's a bit of a change of pace after Beijing," he said. "There was only one jump on the track we can jump today!"
Second was Kirkham with Maitland's Thomas Hubert in third.
The elite women's race was won by Canberra's Caroline Buchanan after a strong start saw Beijing Olympian, Nicole Callisto from Perth relegated to third place after being passed by Victoria's Ziggy Callan.
Junior World Champion, Sam Willoughby from Adelaide won the junior men's race today making amends after a disappointing crash in last night's semi final left him out of the placings.
Second was fellow Adelaide rider, Anthony Dean with Victoria's Joshua Callan in third.
World silver medallist, Bunbury's Lauren Reynolds won the junior women's race convincingly from Townville's Rachel Bracken with local rider Cherie Simpson in third.
Bracken, Buchanan, Reynolds, Willoughby and Joshua Callan are the five newly announced members of the BMX Elite Development Squad preparing for the London 2012 Olympics.
BMX Australia - Pro BikX Results - Round 3
Elite Men - 1 Jared Graves 2 Brian Kirkham 3 Thomas Hubert 4 Alex Cameron 5 Matt Willoughby 6 Billy Jolliffe 7 Steven Janssen 8 Brock Murray
Elite Women - 1 Caroline Buchanan 2 Ziggy Callan 3 Nicole Callisto 4 Caetlyn Hubert
Junior Men - 1 Sam Willoughby 2 Anthony Dean 3 Josh Callan 4 Matt Dunsworth 5 Ian Docherty 6 Hayden de Vries 7 Josh Nash 8 Ryan Henderson
Junior Women - 1 Lauren Reynolds 2 Rachel Bracken 3 Cherie Simpson 4 Kirsten Dellar 5 Talia Smith 6 Kate Fischmann 7 Jacinta Rice
BMX Australia - Champ BikX Results Round 3
16 Boys - 1 Graeme Mudd 2 Joseph Costa 3 Darryn Goodwin 4 Jaymin King 5 Andrew Gore 6 Brandon McQueen 7 Alexander Ulyate 8 Thomas Rowe
16 Girls - 1 Melinda McLeod 2 Lacey Oliver 3 Molly Nichols Pavy 4 Leanna Curtis 5 Kayla-May Cosgrove 6 Prue Harvey 7 Sophie Webb
15 Boys - 1 Bodi Turner 2 Madison Denholm 3 Jacob Price 4 Trent Jones 5 Matt Willoughby 6 Josh Lathwell 7 Adam Hilliam 8 Max Quinn
15 Girls - 1 Madison Janssen 2 Chelsea King 3 Taylor Argent 4 Liza Dunn 5 Jessica Fieldhouse
14 Boys - 1 Jack Buchhorn 2 Ashley White 3 Kerod Connors 4 Hayden Brooker 5 Boyd Hilder 6 Jayden Butler 7 Steven Gedye 8 Liam Howden
14 Girls - 1 Rachel Jones 2 Macey Gore 3 Sarah Harvey
---
HAPPY BMXIN' NEW YEAR FROM BMX MANIA!!!!! - Thursday, January 1, 2009
2009 BMX Australia Elite Development Squad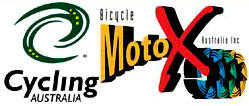 Cycling Australia is pleased to confirm the members of the BMX High Performance Program Elite Development Squad for 2009.
Five riders have been selected in the squad that will train and compete under the guidance of Cycling Australia's BMX High Coach and former BMX professional, Wade Bootes. The riders and their key BMX results of 2008 are:
Rachel Bracken (30.06.1991 Aitkenvale, QLD) Junior competition - 3rd World Championships and 2nd Australian Championships

Caroline Buchanan (24.10.1990 Kambah, ACT) Junior competition - 3rd Australian Championships. Elite competition - 13th Australian round UCI Supercross World Cup Series

Josh Callan (08.04.1991 Healesville VIC) Junior competition - 5th World Championships and third overall BMXA Probikx World CupSeries

Lauren Reynolds (25.06.1991 Clifton Park, WA) Junior competition - 2nd World Championships and 1st Australian Championships. Elite competition - 11th Australian round UCI Supercross Series

Sam Willoughby (15.08.1991 Trott Park, SA) Junior competition - 1st World Championships, 1st Australian Championships and BMXA Probikx Series champion. Elite competition - 9th Denmark round UCI Supercross World Cup Series.
"The riders show great potential to continue to develop and to reach their best in the years to come," said Bootes. "I am fortunate to be able to work with and guide talented riders who have the motivation and drive to succeed.
"I believe these riders will lead the rest of the nation to a level that will help Australia dominate at the international level on the BMX track."
Bootes says 2009 will be a year for development as the five riders step up from the junior ranks.
"With great results in 2008 as juniors and already mixing it with the best senior riders around the world in BMX and MTB events, I see them continuing on with their success for many years ahead."
Bootes says there has been a very positive impact on the sport from the inclusion of BMX in the Olympic Games.
" For sure there is a lot more talk from the general public about BMX since the Olympic Games and the number of new riders in the sport has grown," said Bootes. "Also the commitment to the top end of riders has increased with people regarding BMX as a major sport and top class riders wanting to make a living out of riding a BMX bike."
The plan for the 2009 BMX Elite Development Squad will include a semi residential BMX program with a daily training program for the riders.
"The Cycling Australia BMX High Performance Program will utilise the Queensland Academy of Sport facilities and will have the support of other State Institutes and Academies," said Bootes."It means we'll have the best resources to support the individual development of the riders to help them qualify for Australian teams for Supercross events and World Championships.
"The aim is to expose them to as much international racing experience as possible so they can improve and excel as we head towards the 2012 Olympic Games in London."
The squad will assemble on the Gold Coast tomorrow for their first training camp which will include competing in the Nerang round of the 2008-09 UCI BMX Oceania series being staged this Friday and Saturday (January 2 and 3).
= = = = = = = = = = = = = = = = = = = = = = = = = = = = = = = = = = = = = = = = = = = = = = = = =
Info: Nerang Rounds - 2009 UCI BMX Oceania Ranking Rounds 4 & 5 doubling as
BMX Australia Probikx and Champbikx Tour Rounds 2 and 3 (National Series)
Where: Nerang BMX Club
Corner of Cayuga St and Mortensen Rd, Nerang, QLD
(alongside M1 just north of McDonalds at Nerang)
When: Friday night 2nd December 5.30 pm – 7.30 pm
Saturday morning 3rd December 10.00 am – 12.00 noon.
Who: Beijing Olympians – Jared Graves TOOWOOMBA
(6th in Beijing & only Australian in final, was up in third place until he was brought down as a result of another crash) Graves is currently ranked #2 in the World
Nicole Callisto PERTH/SYDNEY (made semi-finals & former World Junior Champion).
Future BMX Olympians – especially
Sam Willoughby ADELAIDE (Junior World Champion & ABA winner recently),
Melinda McLeod MACKAY (World Champion)
Lauren Reynolds BUNBURY (Silver World Champion)
Rachel Bracken TOWNSVILLE (Bronze World Champion),
Caroline Buchanan CANBERRA (Mountain Bike Four Cross finalist),
Why:
2009 UCI World BMX Championships will be in Adelaide in July.
---
Anderson's 209 Bmx
1st Annual Marinated Crab Feed
Dining, Dancing, Entertainment & Socializing
A Night On The Town For $40
All You Can Eat Crab Dinner
Dancing
No Host Bar
A Great Night Out with Friends !
This is a great evening out, bring your family and friends, you won't be sorry! This event will sellout!
Get your tickets early!
Tickets: Contact Anderson's 209 to purchase tickets:
Email: andersons209inc@comcast.net or Phone: (209) 823-0324 or (209) 482-7063
SATURDAY, JANUARY 31ST, 2009 5:00PM - 12:00AM
Where: MRPS HALL
133 GRANT AVE
MANTECA, CA 95337
Menu: Crab, Salad, Pasta, French Bread & Dessert, steak on request
Auction and Raffle follows dinner, GREAT PRIZES!
Dancing from 9-12, Music provided by CLASSIC ROCK BAND-"NOTHIN' PERSONAL"
check the band out at, www.nothinpersonal.com

advance tickets: $40.00 OR ($45.00 at the door) ~ get your tickets early!
buy 2 tickets and save $5.00, 2 for $75

Anderson's 209 Bmx Race Team is a 501(c)3 Non-Profit Organization
proceeds to benefit Spreckels Park BMX track

Website: www.andersons209bmx.com

Tickets also available at Anderson's Mower & Bike Shop
907 West Yosemite Ave - Manteca, CA - Phone: 209-239-1438
---
---