USABMX MIDWEST NATIONAL
HIRE PARK BMX - WARSAW, INDIANA
JUNE 24, 25 & 26, 2011
This BMX Mania Race Report

Page brought to you by
SUNDAY - RACE DAY TWO
LOTSA BMX RACING GOIN' ON AT THE NBL MIDWEST NATIONAL, SUNDAY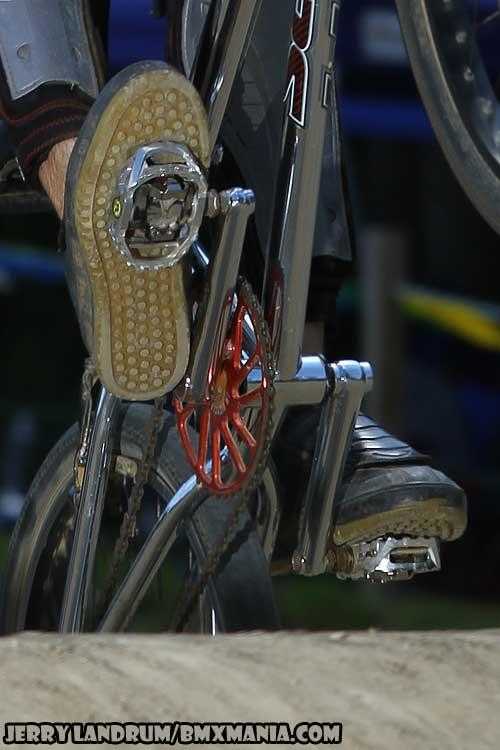 SATURDAY - RACE DAY ONE
SATURDAY, RACE ACTION PHOTO GALLERY
There ya go, fans. The USABMX banners are flying over NBL races in the Midwest. No HUGE diff, except that there were a few more ABA riders at Saturday's race. That's cool. More changes to come, though.
AND! We must point out that there were plenty of NBL and ABA banners flying over BMXland, too. The merger between the two sanctioning bodies is going well. For years, Hire Park and ABA Portage (Closest ABA trk) have wanted to work together, now they can!
Mayor Ernie Wiggins stopped by to make a special presentation to Dan & Kari Rumple, who head up Hire Park BMX. Congrats on 10 years running Hire Park, Dan & Kari.
The pros were hangin' out with one of the EMT staff before the race. Fortunately, none of them needed his services during their racing. Good to be friends with the medic, though, huh?
The pit area at Hire Park was FULL and the parking lot was overflowing. LOTS of riders, 100+ motos and good rider count. NICE race.
One NBL 'tradition' that survived the recent meltdown was the Strider Racing. Little kids on walking bikes with big helmets and BIG smiles on their faces and their Dad's love it too!
Canadian BMX fiend, er, I mean, FRIEND, Cam Milliken makin' haste on the first round of the two parade laps. 1st CAN, then, USA.
Elite Men's Open class, 1 Jeff Upshaw, 2 Matt Kelty, 3 Josh Smith.
Elite Women's Open saw Allie Dragoo w/the 3 with Carly Young and Krystal Kalogris battlin' it out for the 1 & 2. Carly got it, GREAT racing!
Jeff Upshaw is a Hire Park favorite. Style for MILES and a nice kid besides that!
TIM STRANGE AND THE STRANGE MOTION ACTION GALLERY!

Seen At The Midwest National.....The Strange Motion/Kicker BMX team has been one of the 'tightest' teams on the BMX circuit for years. The man behind the plan is Tim Strange (Above, left), owner of Strange Motion Rod and Custom Construction, Inc. and his wife Carrie. As well as being known across the country as one of the best custom shops around, Tim and Carrie are hard core BMXers, (Flat pedals, Babee!) and their team is made up of BMX families that reflect their own love of the sport.

Tim has recently embarked on a great new project, as the host of the "REAL" Reality TV Show, Search & Restore on Spike TV. The show tracks down worthy candidates for a mega custom rebuild of a car that really means something to them, turning a worn but loved piece in to the dream car that they always desired. Cool Show with a Cool Host, BMX is proud to have such a great and giving personality in our midst, success to you, Tim (and Carrie!) in your new endeavors. (And thanks for not forgetting BMX, it's always GREAT to have the Strange Motion Team makin' the scene at the races!)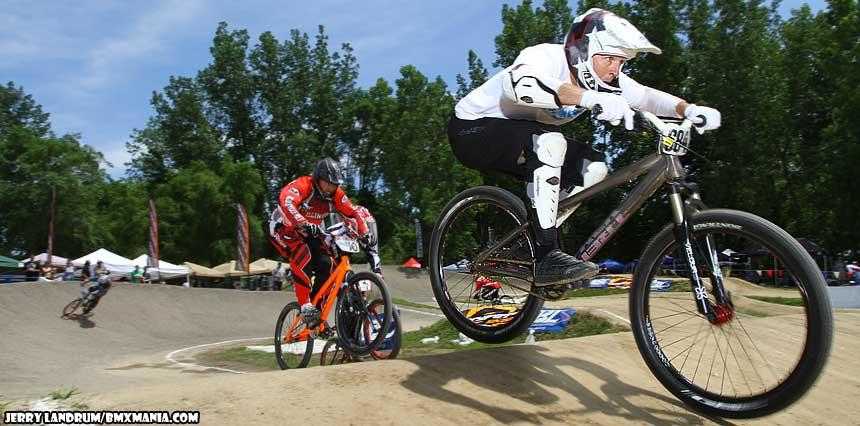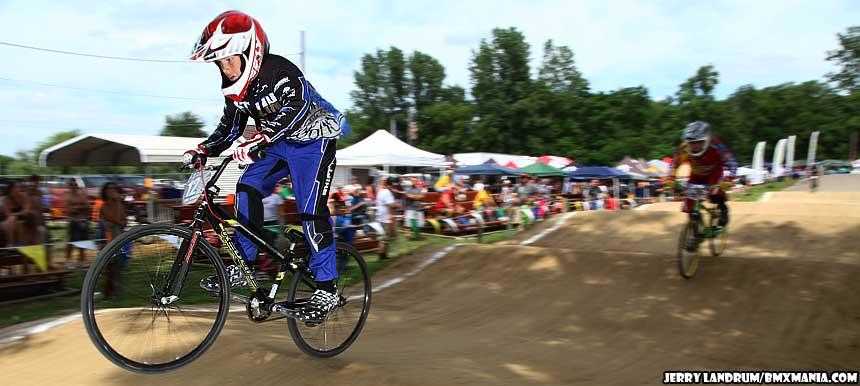 ---